Ideation & validation
Rapidly design and test innovative ideas to stay ahead of your competitors.

Tell me more
Backed up by the insights we found in our research phase, the ideation phase is where we start dreaming up innovative solutions and testing them quickly.
Here we work at speed. After coming up with a range of solutions we hone in on one, then immediately test it with real users. Working this way allows us to think creatively about the best approach, but remain grounded in reality.
Getting your team aligned is a key part of the process: we take a collaborative approach and encourage team members from a range of backgrounds to get involved in bringing ideas to the table to get everyone bought into the project. We then use our experience to push forward and bring the best ideas to life.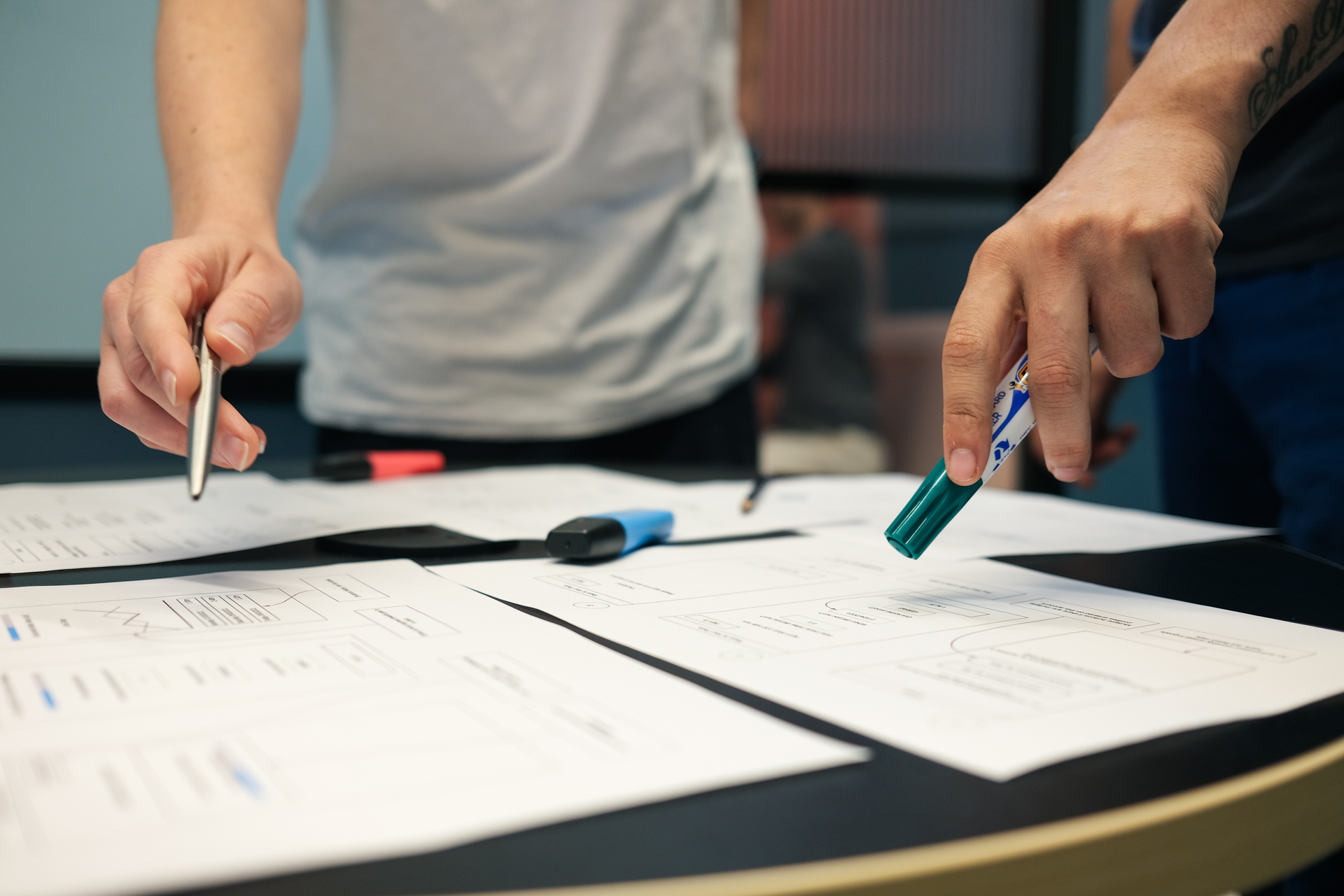 What is involved
A typical ideation and validation process will be performed in these steps:
Align team, goals and focus areas
Run ideation workshops
Create high-fidelity prototypes
Rapidly test on real users
Pivot or refine ideas based on test results
Ideation and validation can be run as an intense, compressed set of workshops in the form of a Design Sprint, or a more traditional affair spread over a number of weeks. Whichever route we recommend for your project, the aim is the same: rapidly produce innovative concepts and put them in front of real users to see if they stand up. During this phase we'll use some of these methods and tools:
Design sprints – design sprints are four-day intensive workshops where we get everyone aligned on the goal, find inspiration and ideas from other places and quickly design, prototype and test the idea on real users.
Value proposition development – if we're looking at a new product idea, we start by thinking about who will want to use it and why.
Sketching and ideation exercises – This is where the magic happens. Using techniques like Crazy Eights and Lightning Demos we work up imaginative solutions to the problem we've decided to focus on.
Rapid Prototyping – Using tools like Figma, PowerApps or HTML/CMS, we quickly work up high-fidelity prototypes ready to test on real users/
User testing – Users and customers never behave the way that we expect, so we get our ideas in front of them as soon as possible. Tools like Zoom, Maze and UserTesting.com help us do this.
From our side, the team will typically consist of a UI/UX Designer, a Product Strategist and a Technical Lead.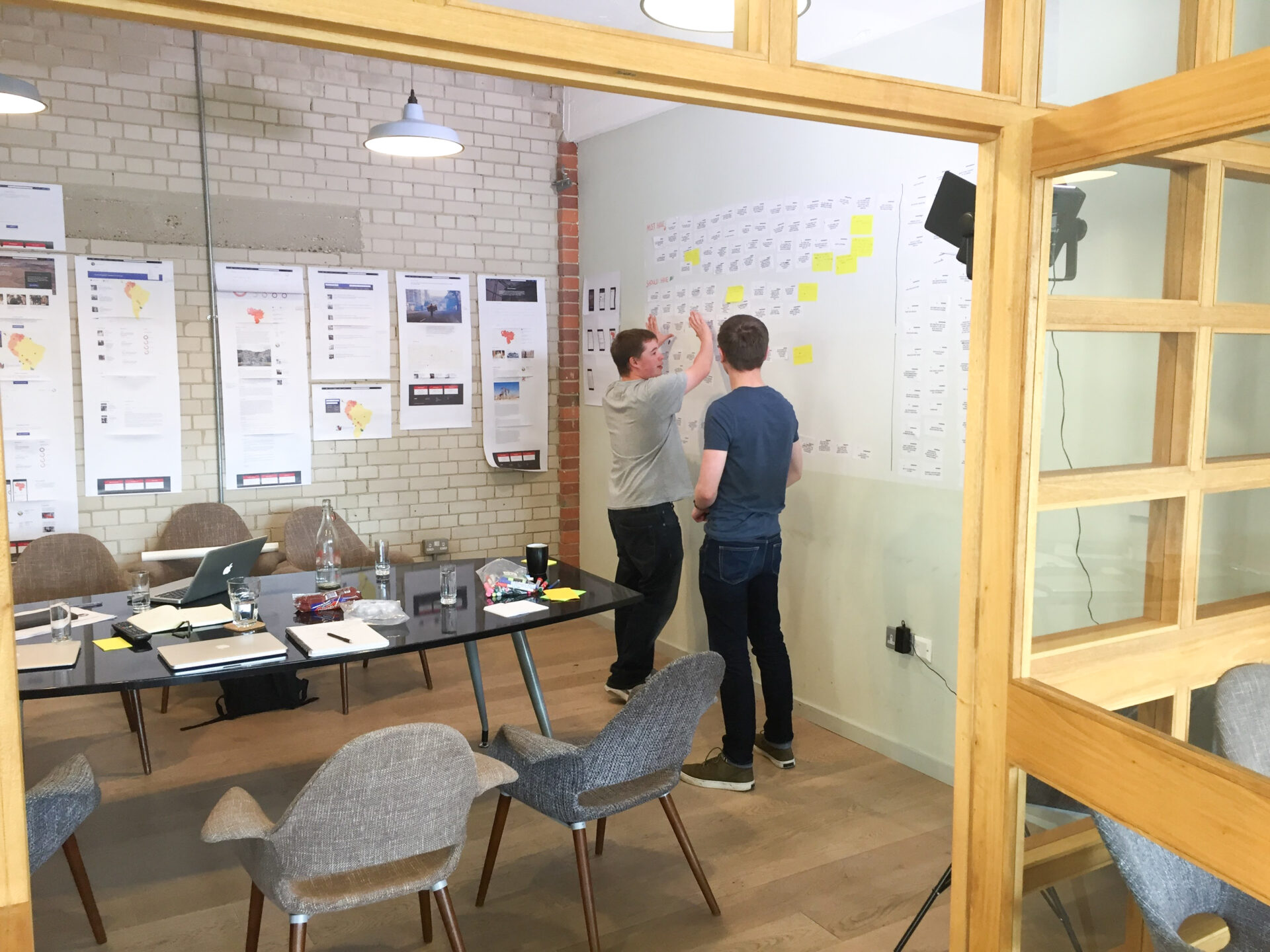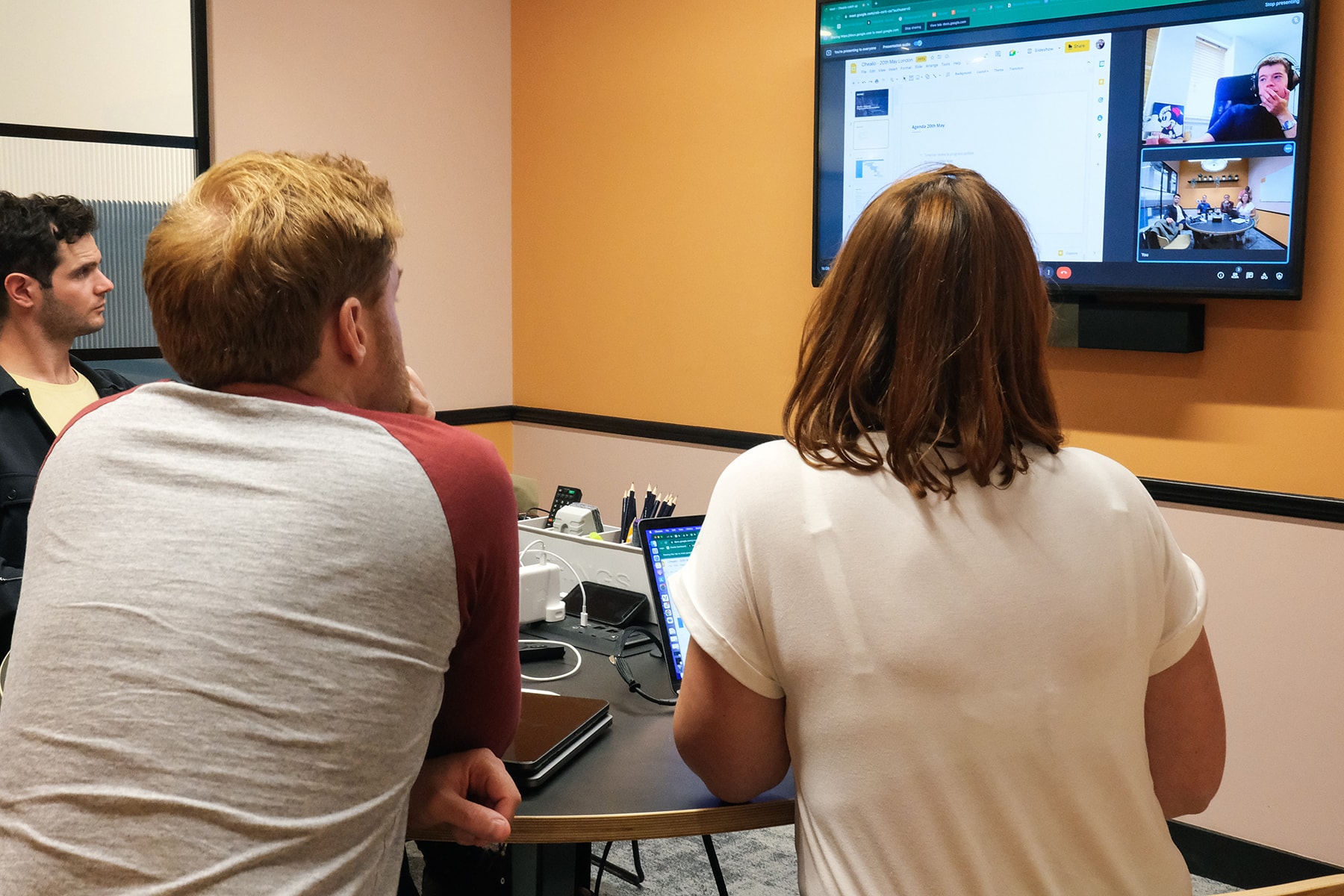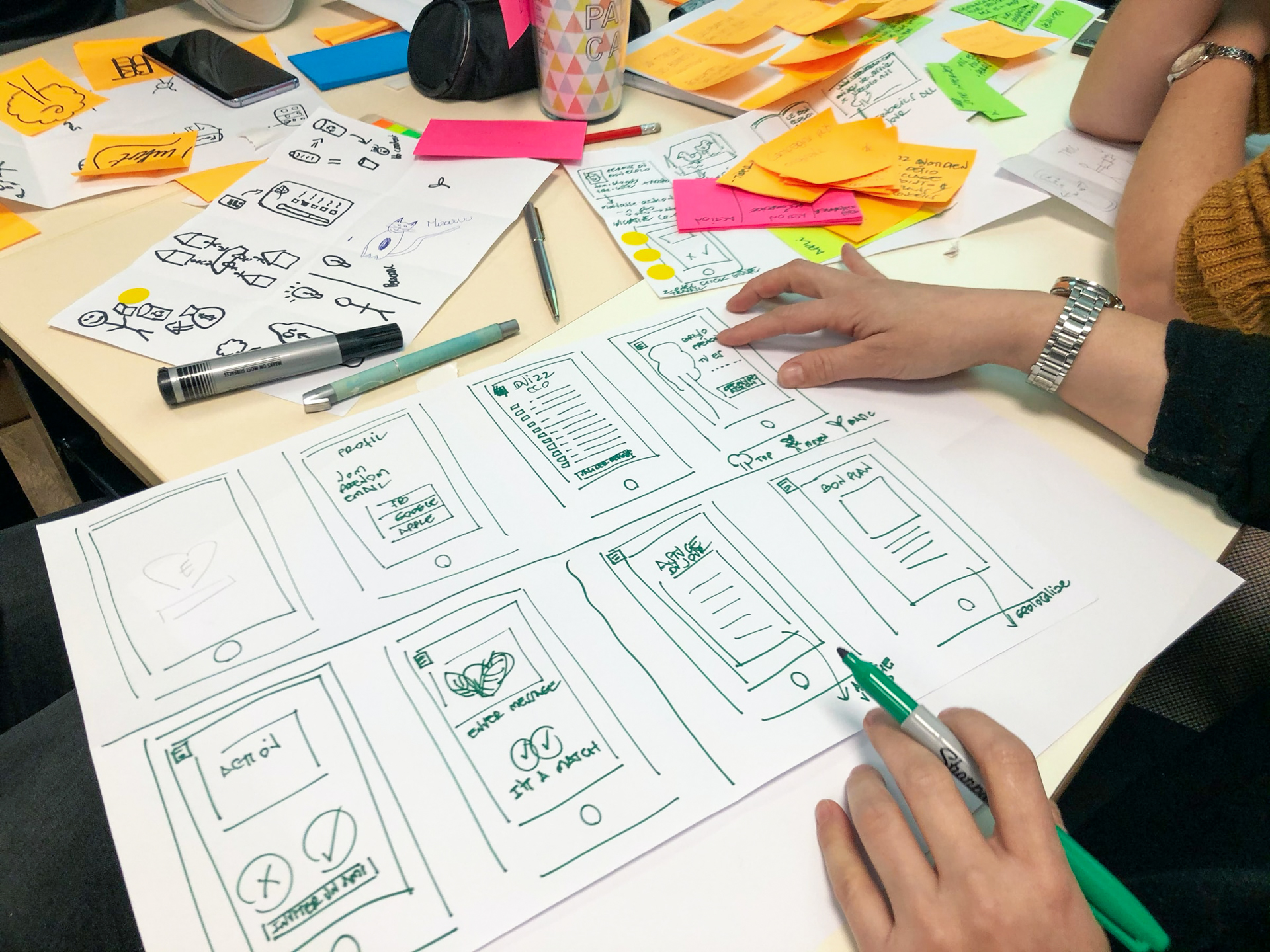 What's the outcome?
Typical deliverables from this phase of the project are:
Tested, high-fidelity prototypes ready to move to the execution phase
Rapid market or user validation of concepts
A research store with recorded user tests, heatmaps, sketches and prototype iterations
Once we have high confidence that our idea is a good one, we move to the next phase, UX/UI design.
Show me an example
To see how our ideation and validation processes work in practice, take a look at our Seven Seas Worldwide case study. The article details how we validated the redesign of a self-serve platform through a Design Sprint 2.0 workshop and rapid user testing and feedback.


Product validation through the Design Sprint 2.0 framework