The 90% economy is here. Businesses must adapt to survive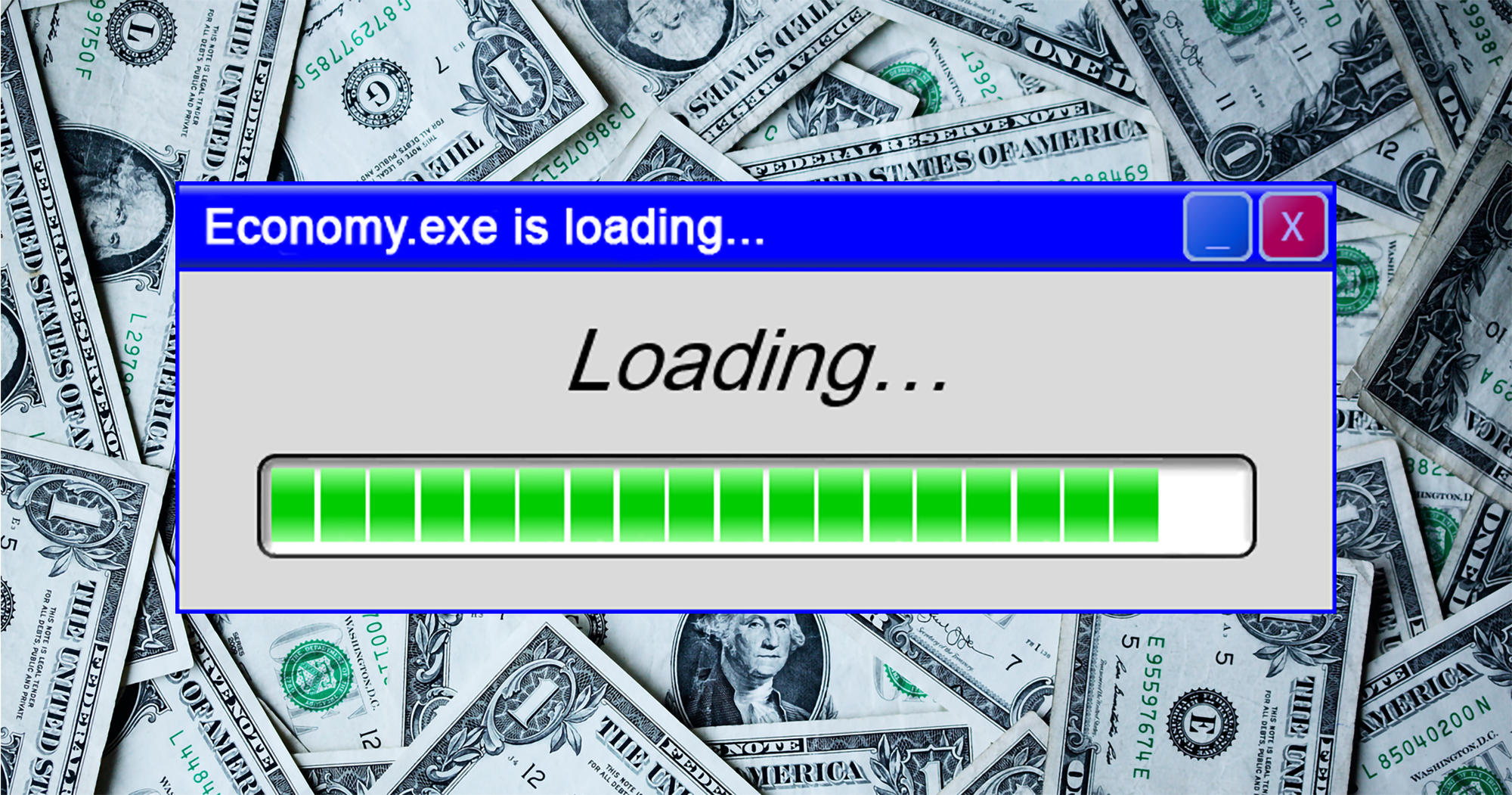 COVID-19 is rapidly reshaping nearly every facet of human life by curtailing personal freedoms such as where we can go and what we can do. In doing so, it's radically changing the world in which businesses operate.
This leads to thoughts about what life – and commerce – will look like, as we ease out of lockdown and learn to live with coronavirus. The Economist recently coined the phrase 'the 90% economy' to describe this new era, and I think it's a good framing of the situation.
You can already see parts of the 90% economy taking shape. Many businesses face questions about whether they will open again, and, if they do, whether their customers will return. Even in industries that are operating, most are compromised in some way that pushes them below peak efficiency; customers are suffering long queues when they go shopping; restaurants are either takeaway only or living with reduced table count; football is being played without crowds.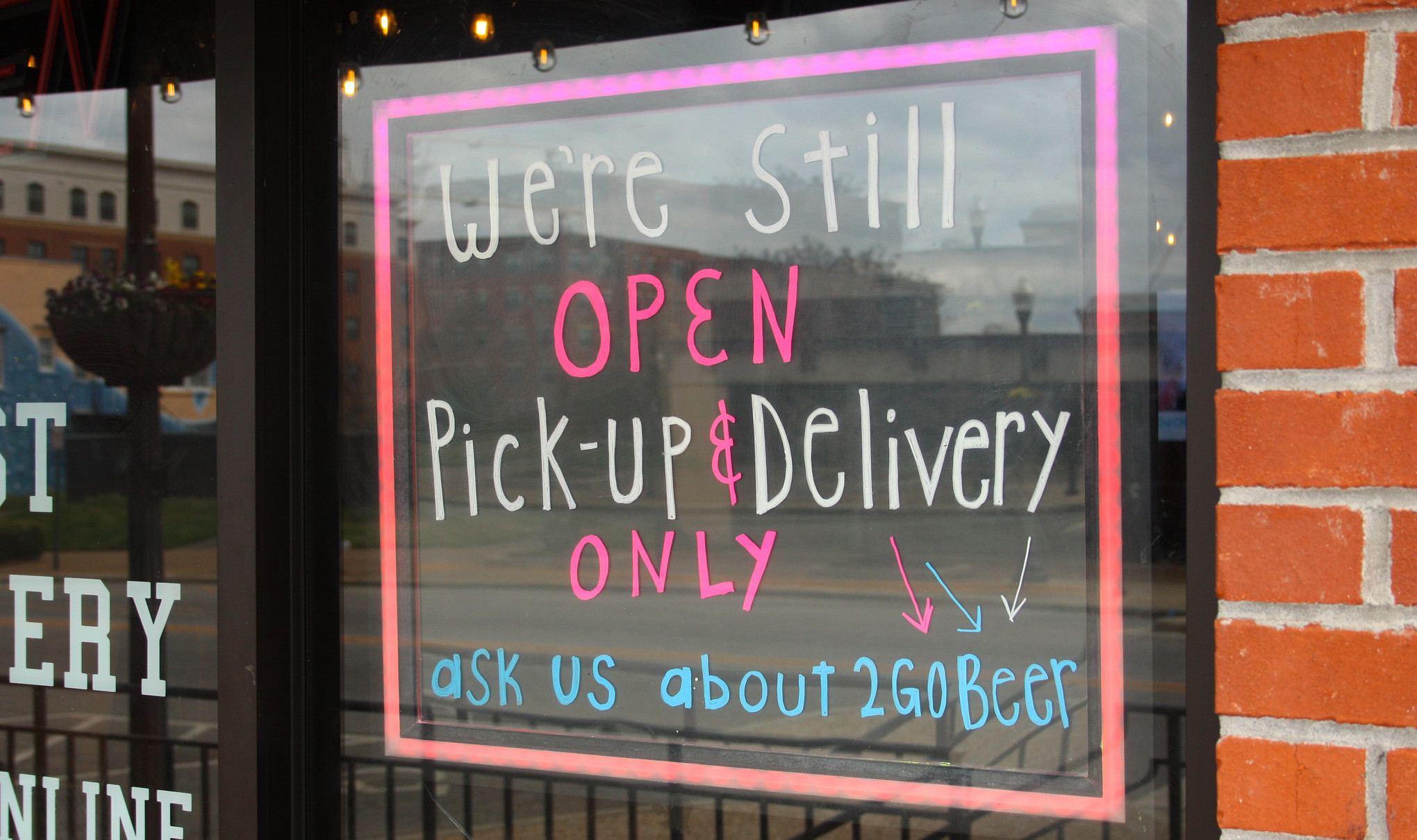 Diving how this new reality will impact your organization and developing new technology to mitigate the issue or to open up new service lines is the key challenge facing business leaders today.
As I see it, organizations are adapting in three main ways; to adjust to social distancing, to refactor service lines, and to replace lost productivity.
Making your business work under social distancing
Social distancing rules are difficult to deal with. It's obvious how they impact 'traditional' bricks and mortar retailers, but they introduce new friction points for nearly all businesses. Manufacturers may need to reconfigure assembly lines, for instance, while the creative industries may struggle to generate that inventive spark over a video call.
Shaping demand
One way to mitigate the impact of social distancing within physical shops is to shape customer footfall. If you can only have a few people in your shop at a time, you'd rather have a steady stream of customers throughout the day, rather than a single wave.
Online appointment booking systems can help here. Indeed, some governments have made customer reservations a condition for reopening, even for businesses unused to them, such as hardware stores. Fortunately, adding a booking widget to a website or app is a simple task. I'd even argue that appointment slots make for a better customer experience anyway, given that the alternative could be waiting your turn in a huge queue.
There's already a thriving third-party marketplace in booking systems – lead by companies like Resy and OpenTable – and while historically these have been restaurant focused, there's little stopping them from applying the same technology to a wider range of outlets. Similarly, public spaces and free museums are turning towards ticketed timeslots to manage customer footfall in a way they've never had to before.
Businesses that don't think ticketing will work can still turn to technology to shape footfall in the 90% economy. It's plausible that retailers could publish expected wait times by hour of the day to encourage customers to arrive at quieter times. Google Maps displayed this information for restaurants pre-COVID, showing how typical table wait times varied over the day and week. I don't see why this process can't be applied to retailers in the age of COVID.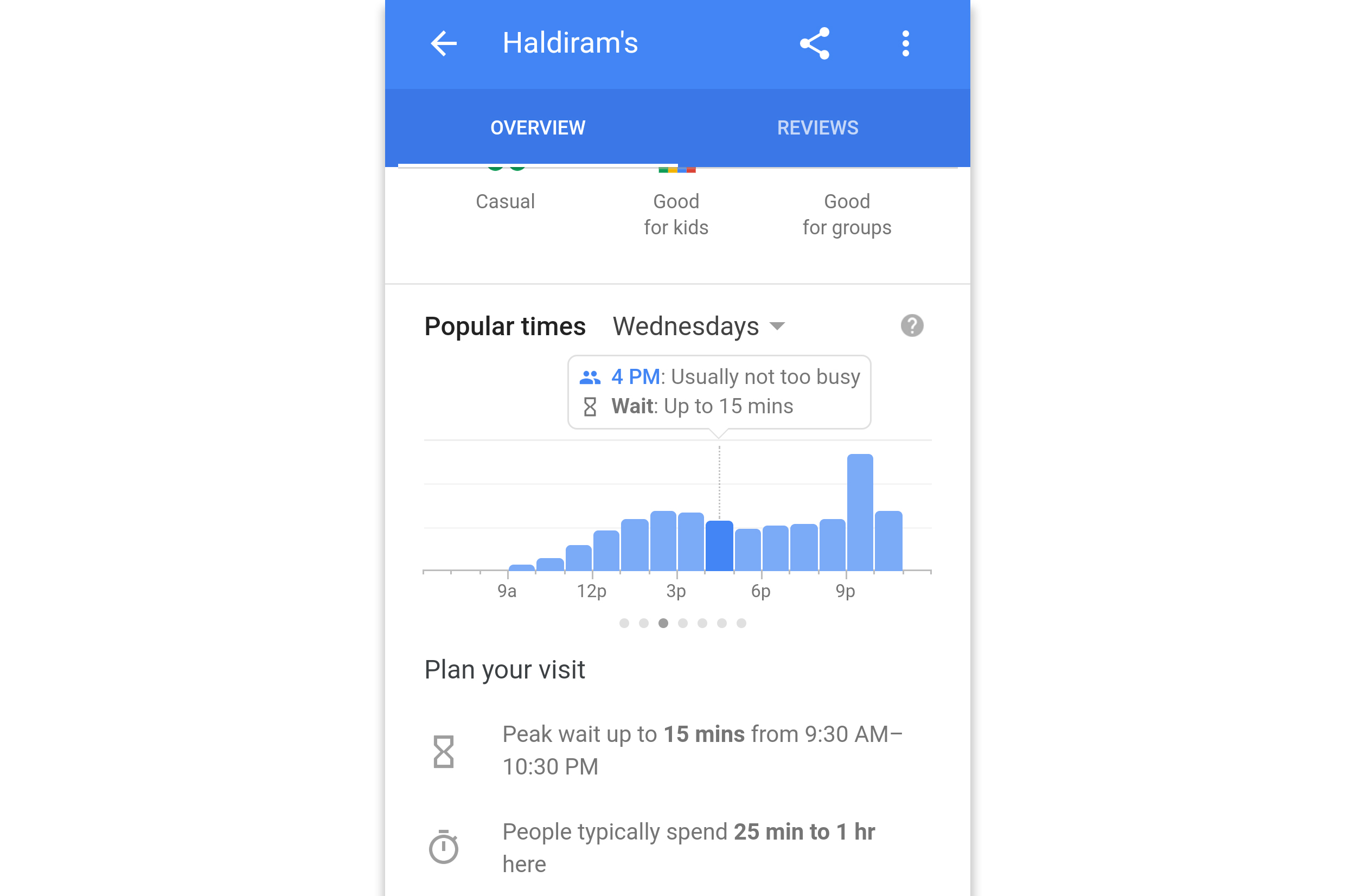 For smaller businesses, a more low-fi version using a live webcam would be simple to achieve. Ski resorts already do this, allowing customers to check the snow conditions before leaving the warmth of their chalet. Why not the same for your trip to the shops?
Rethinking customer touch points
In hospitality, the smartphone is set to become even more pivotal to the customer experience as pubs and restaurants are encouraged to move ordering online. This cuts down customer movement and reduces staff touchpoints, but it represents a big challenge for establishments that are being asked to digitise large parts of their processes quickly. Services such as Orderly are already springing up to help businesses make the leap, but I'd expect larger organisations to craft their own apps to take advantage of the data and marketing opportunities that having an app installed on a customer's device offers. Whether customers will stand for having numerous different ordering apps on their devices remains to be seen, however.
In addition, the UK Government has announced that it will require those eating or drinking out to 'check-in' to their establishment to aid outbreak tracing efforts. Similar systems are already in place in other countries, and while it's not yet clear where the responsibility for this will fall – with business or individuals – savvy business owners should be considering what systems or technology they may need to put in place.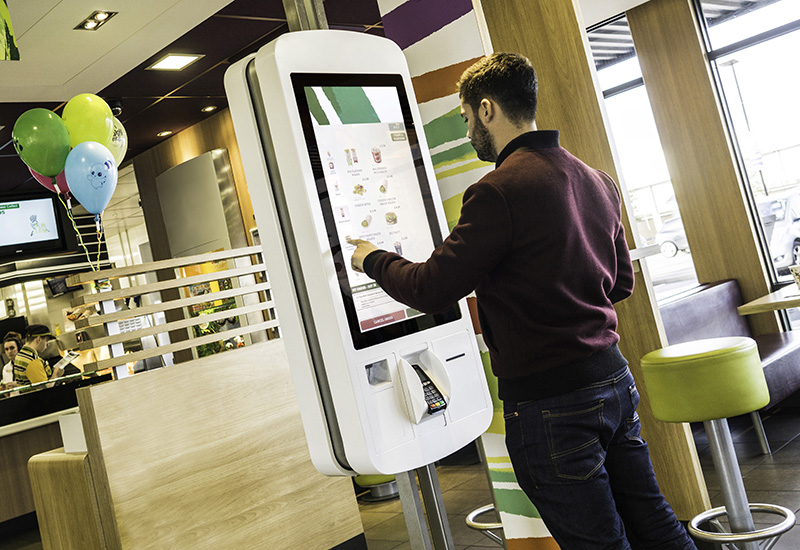 A final way to aid social distancing is to remove staff from the customer experience. The design museum in London, for example, is currently in the process of removing it's staffed ticket desks, replacing them with automatic gates with barcode scanners. Likewise, I'd imagine the 90% economy will push an acceleration in the self-serve model that fast food outlets like McDonald's have been pioneering.
Developing new, COVID compatible service lines
If your product or service doesn't easily fit around social distancing you'll likely need to refactor your offering. The positive news here is that if your product was popular pre-COVID, it's got every chance of remaining so, as long as you can develop an efficient way to get it to customers.
Change your product
Restaurants provide a good case study here, again. Many have updated their menus to optimise for the takeaway market, even Michelin starred establishments. This keeps trade coming in, but requires the development of online ordering and payment infrastructure. Many have turned towards Uber Eats or Deliveroo for this, which, as a readymade, purpose-built platform, has its advantages.
However, for those eateries outside of big cities, or those who'd rather keep the circa 30% commission such platforms charge, adding third-party services for ordering and payment to a website is a simple task. Especially if you're on a platform well served by plugins, such as WordPress.
Some restaurants like Pizza Pilgrims and The Water House Project are going even further to rethink their products, turning them into at-home cooking experiences. This flips what these businesses are selling on its head.
I've used examples from restaurants so far, but these approaches can be applied to other industries. Spas could be selling pampering kits with specially created Spotify playlists and nail bars could be running online painting tutorials with materials ordered beforehand.
It'll be interesting to see what happens to these new product offerings as we ease out of lockdown and get to grips with the 90% economy. Will companies drop them straight away and get back to how things were, or will demand remain steady as customers prove nervous of eating and drinking out as they used to?
Change how you reach customers
For organisations such as food wholesalers or fitness coaches, COVID may have broken their traditional route to market. Again, technology can provide a workaround by connecting businesses directly with consumers in a way they may not have done before.
A number of food wholesalers have been quick to rework their offerings into consumer-friendly packages, adding e-commerce operations to their websites and re-optimising their SEO for consumer, rather than B2B traffic. Public services and authorities have had to shift online quickly too, often bringing digitisation plans forwards by many months or years.
On the other hand, social media has provided a simple way for fitness instructors to reach their audience directly at home. Taking payment can be tricky over Zoom or Instagram TV, however. Some have taken a relaxed approach, turning to voluntary donation platforms such as Patreon, while others have quickly spun up personal websites with e-commerce integrations. Of the two, I suspect the latter will be proven the more sustainable approach. Keeping customers in the habit of paying for your product during lockdown is more likely to keep your brand strong and well-positioned for the post-COVID reopening.
Boosting productivity in the 90% economy
Homeworking has become commonplace during the pandemic and while some companies were well set up for such a situation, most were not. In many cases home working systems were rushed into place at short notice.
Unlocking extra productivity from new homeworkers is a straightforward strategy for coping with the 90% economy. It's also likely to be a long-term one; most commentators expect mandatory home-working for at least part of the week to become common as offices adjust to social distancing.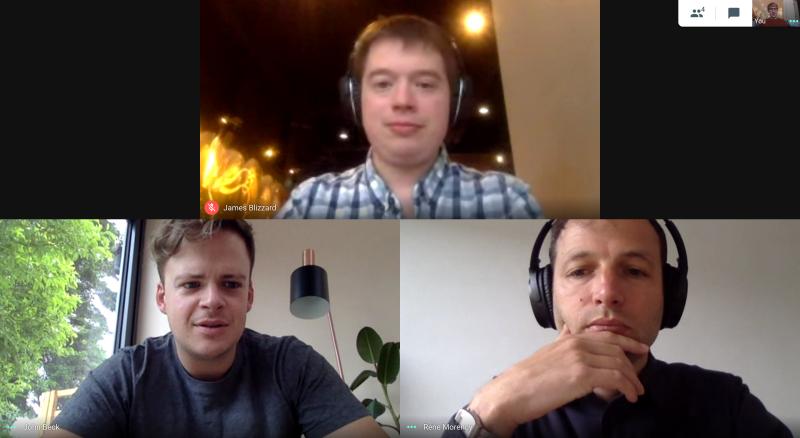 Adding new services, and more
For many companies, this has meant hiring new services to aid communication and collaboration. Both Slack and Zoom have added huge amounts of new customers; daily Zoom participants surged from 10m in December to more than 300m in April. Our own remote workspace app Twine has enjoyed a significant uplift in sales enquiries.
But as most people who already worked from home knew, systems are only one part of the homeworking puzzle. As we've written about before, working in a remote team requires a rethinking of many tasks and routines.
It may sound daft, but I think it'll be commonplace for businesses to put their staff through home working training. Myriad providers have popped up (which is, in itself, a great example of professional training providers refactoring a product) and the advantage of formal training is that it sets expectations across the company of what working from home looks like, and what you can and can't expect from colleagues when they are operating remotely.
It's the environment, stupid
A second area I'd expect many organisations to look at in a bid to boost productivity is the home working environment. It's well established that the office environment impacts productivity, so why should it be any different at home?
For the duration of lockdown most people have, I suspect, just made do. But with a likely increase in mandated homeworking, companies have a duty (and motivation) to help employees stay comfortable at home. This could be through funding small purchases, such as ergonomic furniture, additional monitors, or even plants; adding greenery to an office has been shown to increase productivity by up to 15%.
Clearly, this could create a new economic burden for organizations. Previously, for two staff members, a company would maintain two desks in an office. In the COVID era, it's likely to be responsible (at least in part) for three – one shared desk in the office, and one in each of the two employees homes.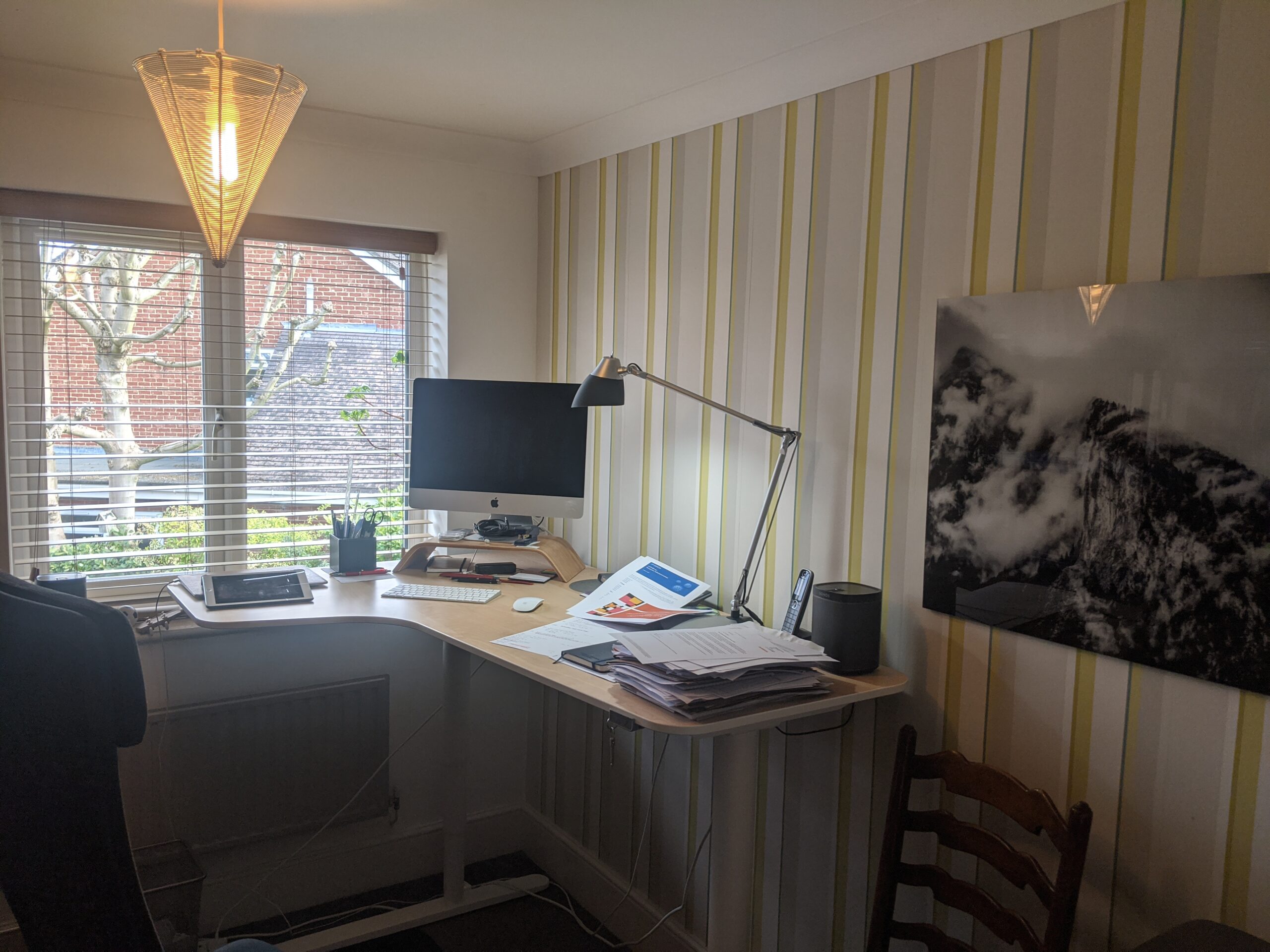 It'll be interesting how organisations cope with this new dynamic. Facebook suggests it'll be refocusing its office strategy towards numerous smaller hubs, rather than one or two large office complexes.
It's important to point out too that organisations need to remember those who will not relish mandated homeworking once the lockdown abates, such as those in small, shared accommodation, with small children or those who don't find home a safe space to be. In such a situation, the best way to improve the productivity of these workers may be to ensure they have a reliable office space, whether that's the regular office, or a workspace local to them.
Not so perky
Finally, something I've not seen written about yet is the replacement of lost benefits or perks for home-workers. Gym memberships; on-site canteens; free snacks; staff socials or on-site fitness classes are all common office-based perks designed to keep a workforce happy, healthy and motivated. In a world where employees are asked to work from home regularly, organisations may have to get creative about how they translate these perks into the new working culture.
To conclude
A lot of the solutions or ideas listed above are digital, and I think that's unsurprising. In a socially distant world where person to person interaction is more difficult or dangerous, it's only natural to turn to the digital sphere for help.
Organisations that want to stay competitive need to be confident their digital services and infrastructure are up to the task. In the 90% economy, businesses will be asking their digital offerings to deliver their growth targets, or, at the very least, to replace lost revenue from physical channels.
The world economy is in for a rocky period, no doubt. But large upheavals provide opportunities for companies able to move quickly and boldly.