Microsoft Power Platform
The potential of the no-code revolution is huge, but knowing where to start with the Power Platform is hard. We're here to help.

What is the Microsoft Power Platform?
The Power Platform is a connected suite of applications that allow users to create apps, data dashboards, automation processes or chatbots quickly and easily; no coding knowledge required. Creating digital products in this way is called the 'no-code' approach, and it's transformational – it gives teams at all levels of an organization the ability to build their own digital tools safely, without the need to have IT or a specialist developer involved.
The best bit? If your organisation uses the Microsoft 356 suite of office apps (Word, Excel, Teams etc), then you probably already have access to the Power Platform.
These no-code tools are very new, so teams and businesses are still learning what's possible. This is where our trusted Microsoft consultants come in. We'll help your organisation understand the opportunities the Power Platform offers, assess how your data structure can be optimised for best impact and coach you through creating your first few apps and automation journeys.
The Power Platform is comprised of four main apps, which plug seamlessly into Microsoft's other platforms, such as Azure and Dynamics
PowerApps
Application development
PowerBi
Business analysis
Power Automate
Process automation

Virtual Agents
Intelligent AI
Why is it so powerful?
Put simply, it comes down to how easily data flows between the apps that make up the Power Platform. The common data service that Microsoft has implemented (called the Dataverse) standardises information across all parts of your internal systems, including any apps or services made within the Power Platform.
This helps eliminate the sprawling set of tools and standards that usually exist within a company. Information is no longer siloed or proprietary to the teams that created or manage it, and the output data from one app can be instantly ingested or read by another, or by any automation process you've created.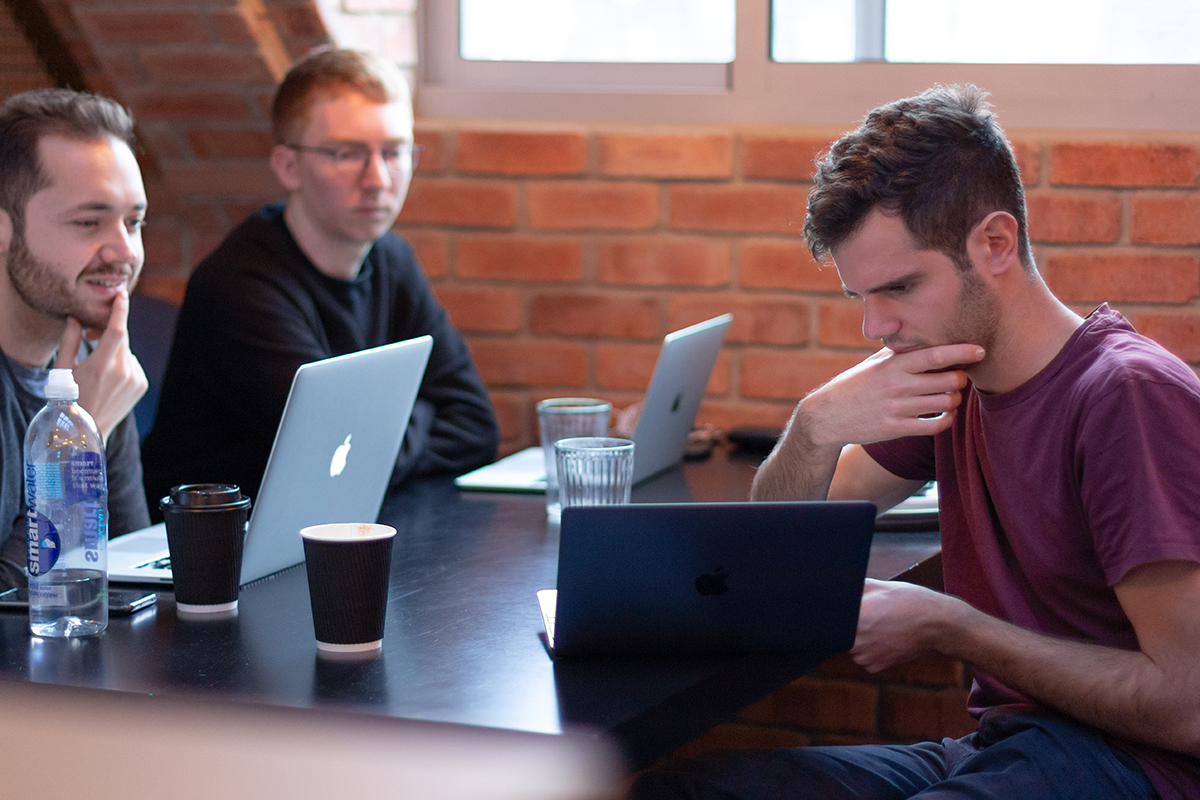 What can it do for my organization?
In expanding the pool of people who can create digital tools within a business, no-code platforms encourage the kind of organic, bottom-up digital transformation that can add real business value.
The Microsoft Power Platform can help businesses in numerous ways, but the most common gains we see are:
Bypassing resource constraints – Individuals can create their own digital tools without having to go through an already overloaded IT department
Reduces 'shadow I.T.' risk – If a team can't get the tools they need built for them, they tend to buy them in from third-parties
Devs concentrate on higher-value work – Freeing up developers from making relatively simple apps or automation flows allows them to concentrate on more valuable tasks
Enhances data security – Fewer third-party apps and services means fewer data silos to manage and keep track of
Our specialists will work with your team to position you at the forefront of the no-code revolution. We'll work to unify your data using connectors so that it can be ported into the Dataverse and give you the benefit of our UX expertise so that your apps look and feel like a business app you would have on your own phone.
What's the outcome?
At the end of a Power Platform consultancy engagement, your team or organisation will emerge with the skills to plan, make and update your own apps, data dashboards, automation processes and chatbots.
Your team will understand how the Dataverse underpins the tools they make, and be empowered to make their working lives simpler and easier, whilst sharing our knowledge and driving change quickly within organisations.