Microsoft Office 365 can help keep your employees happy

For most people, the words 'Microsoft Office' trigger an involuntary yawn. Opinions are still shaped by the dreary suite of word processing and spreadsheet software of old, but that's not what Microsoft Office 365 is about anymore. Over the last decade, it's evolved into a highly versatile platform that organisations can use to raise productivity, update legacy systems, support collaboration and deliver digital transformation. During the pandemic, it proved essential for establishing business continuity, and for many organisations, Microsoft 365 is at the centre of any strategy to move legacy content and services to the cloud.
A lesser-known area where Microsoft Office 365 excels is in improving employee experience (EX). EX takes a strategic, holistic and joined-up view of how employees experience their work and the relationship they have with their company. It is a concept that more HR functions and senior leaders are starting to take seriously as it impacts employee retention, productivity and customer service. In fact, it's been shown that providing a good employee experience can improve business revenue.
Microsoft Office 365 and EX
Microsoft 365 is not always viewed as a platform that impacts EX, but a number of its constituent tools are actually already being used by organisations to improve the employee experience. In 2021, Microsoft released Microsoft Viva – a suite of connected apps delivered through Microsoft Teams that are positioned as an 'employee experience' platform.
In this post, we're going to explore in more detail how Microsoft 365 and related tools such as Viva can help support employee experience.
What is employee experience?
The customer experience (CX) has long been on the radar of senior leaders who understand the importance and impact of all the touchpoints a customer has with a brand: being in a shop, speaking on the phone, viewing a website or app or experiencing a product. Making these touchpoints consistent and of a high quality creates brand advocacy, customer loyalty and repeat sales.
EX takes a similar holistic view, looking at the primary touchpoints an employee has with their employer, covering everything from benefits and pay through to company mission, and workplace design. It also covers the digital experience employees have every day. These multifarious factors all contribute to making a company a great place to work, which in turn can impact employee attraction and retention.
Recently, EX has come into particular focus following what has been dubbed the 'great resignation' – record numbers of people voluntarily leaving their jobs – as well as the need to focus on employee health and wellbeing in light of the pandemic.
What are some of the components of employee experience?
Multiple factors have differing levels of impact on EX. These include:
Pay and benefits
Company purpose, mission and values
Leadership
Flexible working policies, including remote and hybrid working
Relationships with colleagues and line managers
Opportunities for career advancement and personal growth
Interesting work
Working environment
Experience of workplace technology
Organisational culture
Support for health and wellbeing
Transparency
And more!
How does Microsoft Office 365 help?
Let's look at how Microsoft 365 and its constituent tools can make a difference across some of these aspects of employee experience.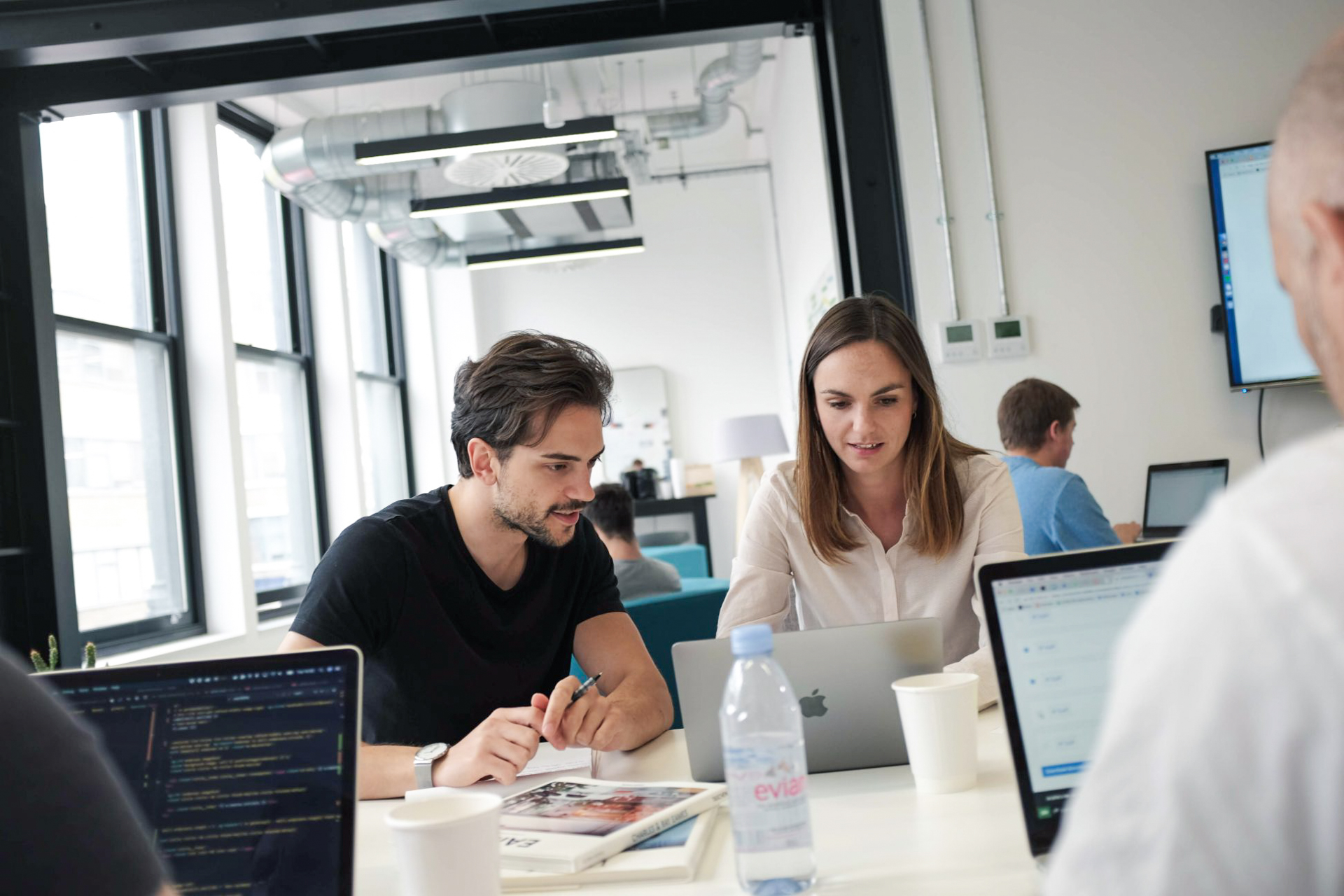 Flexible working: remote and hybrid working
During the pandemic, many of us had to work from home, and although the return to the office has started, many organisations are committing to a future of work which is 'hybrid', with a mix of remote and office work. Most surveys suggest this is popular with employees and is being offered by organisations in order to retain and attract talent.
Microsoft Teams has been a foundational technology in supporting remote work (and thus, EX) through unified communications, supporting video meetings, asynchronous communication via chat, document sharing and advanced collaboration with tools such as whiteboarding. Microsoft continues to invest heavily in Microsoft Teams, and in apps like Microsoft Viva which are delivered through it.
Leadership
How we feel about our senior leaders can influence how we feel about our employer as a whole. Much of our engagement with senior leadership is now done through digital channels: reading a blog on a SharePoint intranet, watching a video on Microsoft Stream, interacting in a discussion on Yammer or attending a live Town Hall via Microsoft Teams events. A CEO and leadership team who are visible and accessible via Microsoft 365 channels can make a difference; a CEO who also creates dialogue and uses channels to listen to employee concerns can have an even bigger impact.
Organisational culture
Microsoft 365 isn't necessarily going to change an organisational culture overnight, but it can reflect, amplify and nurture it through employee communication channels and content including SharePoint, Microsoft Teams, Yammer and Viva Connections. In the long run, creating opportunities to connect on social channels across geographies and hierarchies can also support a more unified 'one company' culture, again supporting a better employee experience.
Transparency
Office 365 can also support transparency by opening up information for more people through a SharePoint intranet, Teams channels and Power BI reporting, for example. When more employees have access to company information and insights, it can have a subtle but deep impact on how people feel about the organisation they work for. Usually, greater transparency is positive for employee experience, although it is always possible it could work the other way too!
Experience of workplace technology
We are highly reliant on workplace technology to complete tasks and get things done. When the systems we use are a highly frustrating pain point, it can greatly impact our everyday experience of work. Microsoft 365 and its range of tools aren't perfect, but they do provide opportunities to improve users' experience of technology by:
Using the Power Platform to automate repetitive tasks
Using Teams to reduce our reliance on email – a major source of information overload
Simplifying the number of applications we have to use
Creating a more unified and integrated ecosystem of digital tools
Ensuring tools are mobile-ready and accessible.
Making it happen: delivering EX with 365
All this sounds great in theory, but actually using Microsoft 365 to improve EX is easier said than done. The key is to develop a vision around employee experience (or equivalent term) and align your Microsoft Office 365 roadmap to it. Some of the typical steps involved are explored below.
1. Work out what employee experience means for you
Employee experience is quite a woolly term that can mean different things to different people. As we've already established, it has multiple components and factors, some of which will be a higher priority for different organisations. Working out what employee experience means for you and your relative priorities is key in order to define a vision and roadmap.
2. Get a common consensus across stakeholders
Improving employee experience requires buy-in and coordination across multiple stakeholders, including your Microsoft Office 365 team, the rest of IT, HR and internal communications, as well as your senior leadership and key business functions. Achieving consensus about the way forward with a united, cross-functional vision will help ensure your EX and 365 program has the right support and breadth to make it happen.
3. Define the strategy and roadmap
Work on the detail of what you want to achieve by defining an overarching strategy and roadmap to reach your future state, aligning your 365 roadmap with your EX goals. The result will likely be a programme with a series of projects. Some EX strategies focus on the employee lifecycle and the relative touchpoints and 'moments that matter' within it; this approach can work well in ensuring your strategy is centred around employees' needs.
4. Ensure users are at the centre
Employee experience is user-centric by definition. Ensure there are the right processes in place within your Microsoft Office 365 implementation to guarantee this by involving groups of end-users in design and testing, and in supplying ongoing feedback on improvements.
5. Work on priority areas
Start to work on the priority areas of your programme, such as creating a compelling onboarding experience or supporting flexible and hybrid working.
6. Use the right tactics and approach
Make sure you are using the right approaches that will help underpin a user-centric outcome, such as undertaking robust and thorough user research or leveraging techniques like design thinking and empathy mapping.
Aligning employee experience and Microsoft Office 365
Many businesses are on a Microsoft Office 365 journey, and many also have goals to improve the employee experience. However, the two are not always aligned. Bringing 365 and EX visions and roadmaps together is powerful, and can ultimately make your program both successful and sustainable. When executed well, employees, stakeholders and organisations will feel the impact and reap the rewards.