Basic SEO for your website, app or digital product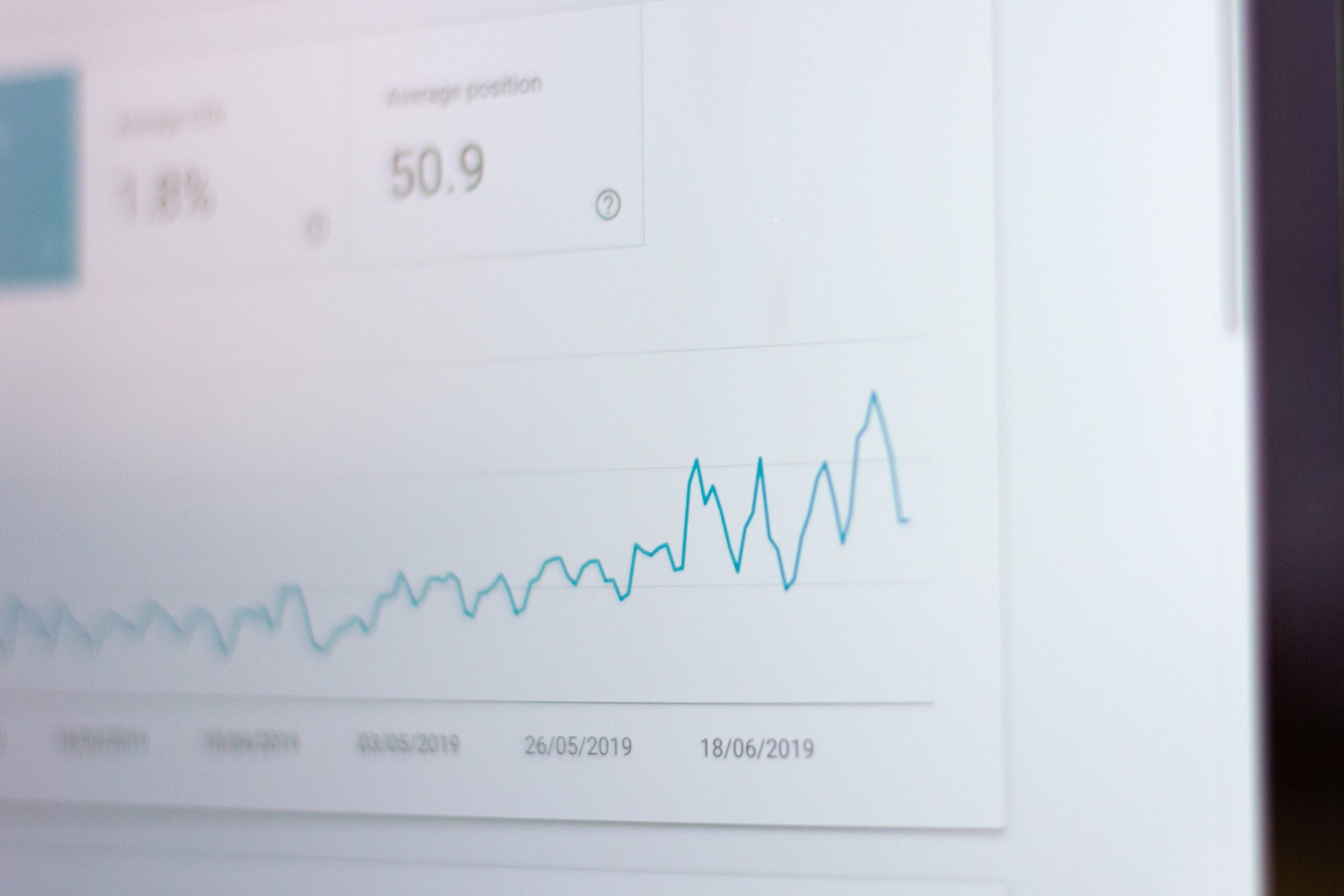 Once we've delivered a digital product to a client, we're often asked for advice on SEO and search discoverability. Strictly speaking, we don't offer any official advice on search engine optimisation – we're a digital development agency, after all, not a marketing agency – but having successfully built and launched a number of our own SaaS applications, such as Twine, we've learned a few simple, early-stage do's and don'ts about how to market them.
If you can't measure it, you can't improve it
It's impossible to make informed decisions without data, so setting up systems to gather information about how people find, move around and use your website or web application is key. These systems will also likely for the basis of any performance KPIs you may create.
Google Analytics
Google Analytics (GA) is effectively the industry standard when it comes to website analytics and it also has the benefit of being free. If your site or web app is based on a well-known platform like WordPress or Shopify, chances are setting it up will be as simple as typing your account ID into a settings field. If your site is custom made, setup is fractionally more complex, as you'll need to add the code directly to the page. If you're not sure how to do this, Google's help pages are pretty good.
Alternatively, you can deploy GA using Google Tag Manager (GTM), which is a tag container system. This has some long term benefits, such as making it easier to add third-party marketing and tracking tags to your site and allowing you to trigger user events, but it is another system to learn, so if you're completely new to all this, sticking with a basic GA implementation is fine.
Google Search Console
This is a vital (yet clunky) resource to help you monitor your Google search traffic and performance, including click-through rates and how high up the Google results page you're appearing. To get Google Search Console (GSC) set up you'll need to be able to prove you own your domain, a process which can be done quickly if you already have GA or GTM set up and can log into the admin account.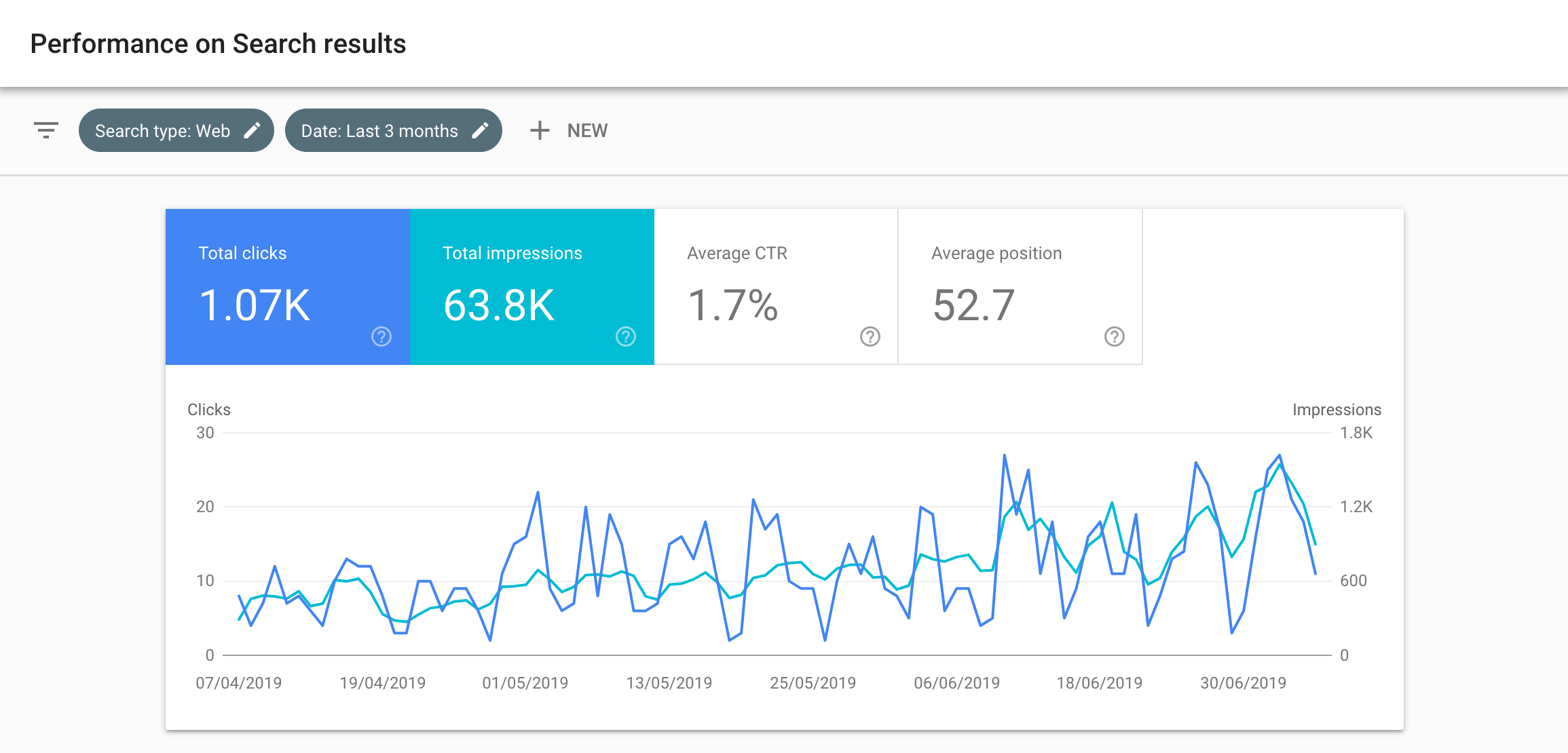 Yoast
If your website runs on WordPress, we'd heartily recommend Yoast's SEO plugin. This provides real-time feedback on how you can better optimise your pages and blog posts for search, and gives you an easy way to edit how your page title and meta descriptions will appear in search results. The feedback is intuitive and suggestions are often linked back to best practice articles on the Yoast site, which are well worth reading.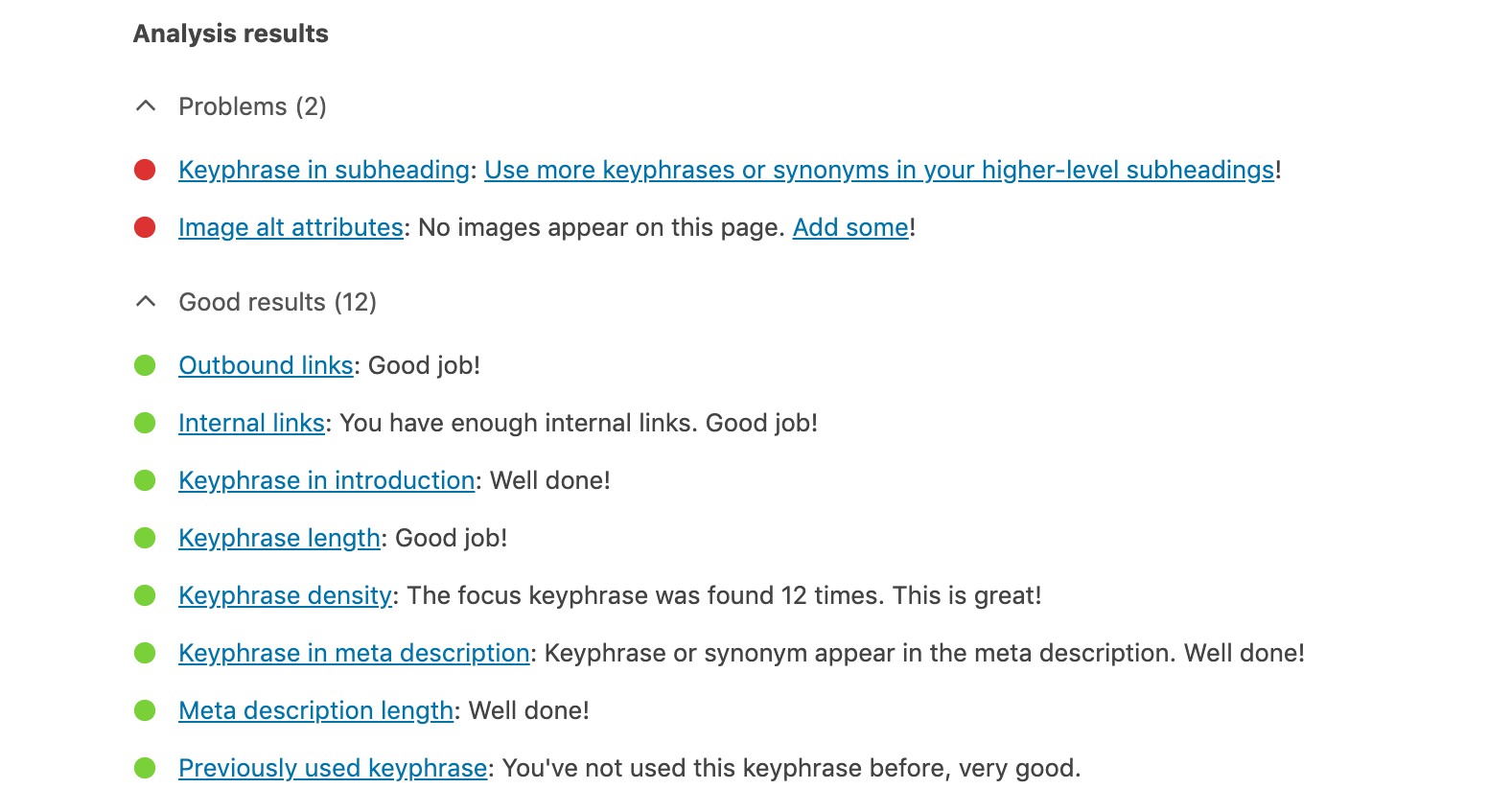 Ahrefs / MOZ / SEMRush
Over time, as you get the basics in place, you may want to dig a little deeper monitor metrics such as backlinks (which are vital for building domain authority), and where you rank for specific search terms. To do this we recommend using a specialist third-party tool such as Ahrefs, MOZ or SEMRush (or maybe even a combination of all three).
Ahrefs is hands down the most complete SEO tool; it provides a veritable tsunami of data on how your (and competitor) websites are seen by search engines. For most, this platform is complete overkill, but the headline domain rank and backlink figures are a useful way to see the impact of your content and SEO strategy. The catch? There isn't any kind of free version available. There is a $7 for 7 days trial however, and our advice is to sign up for that and milk all the data out of the system you can before cancelling.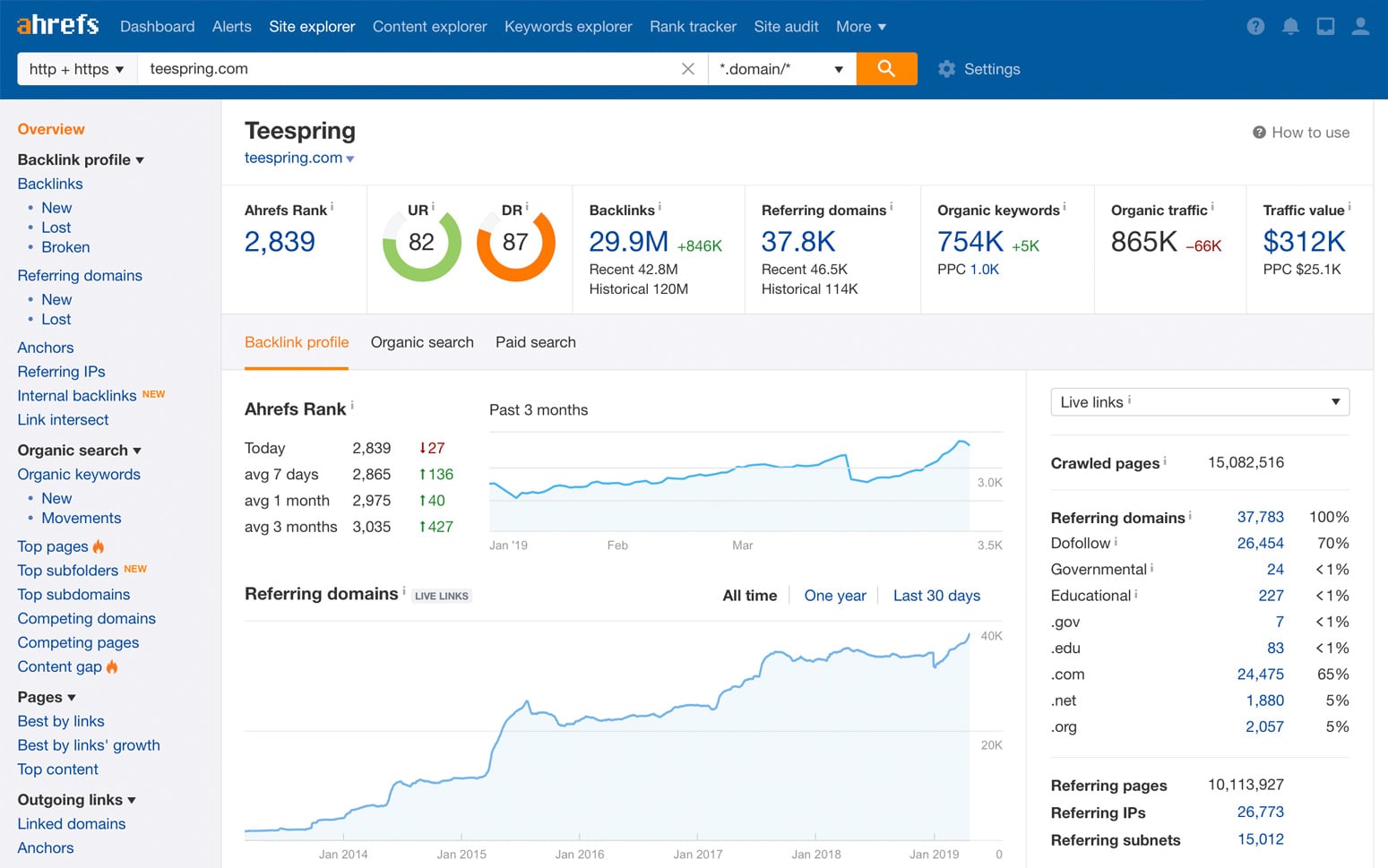 MOZ, on the other hand, does support free accounts, though you're limited to ten queries a month on their useful Link Explorer tool, which will show you which of your pages is generating the most amount of backlinks. Additionally, MOZ has a handy Chrome extension that shows the domain authority of the site you're on; useful for seeing how you rank against competitor domains. If you notice any surprising discrepancies, such as a minor competitor with oddly high domain authority, it's worth considering an Ahrefs trial to dig down into what they are doing to generate all that authority.
SEMRush offers a similar backlinks tool, but we find this site particularly useful for its position tracking report (also free). Using this you can track your search ranking over time for ten search terms of your choice, helping you visualise which keywords you're making gains on and which you may need to focus more effort (or content) on.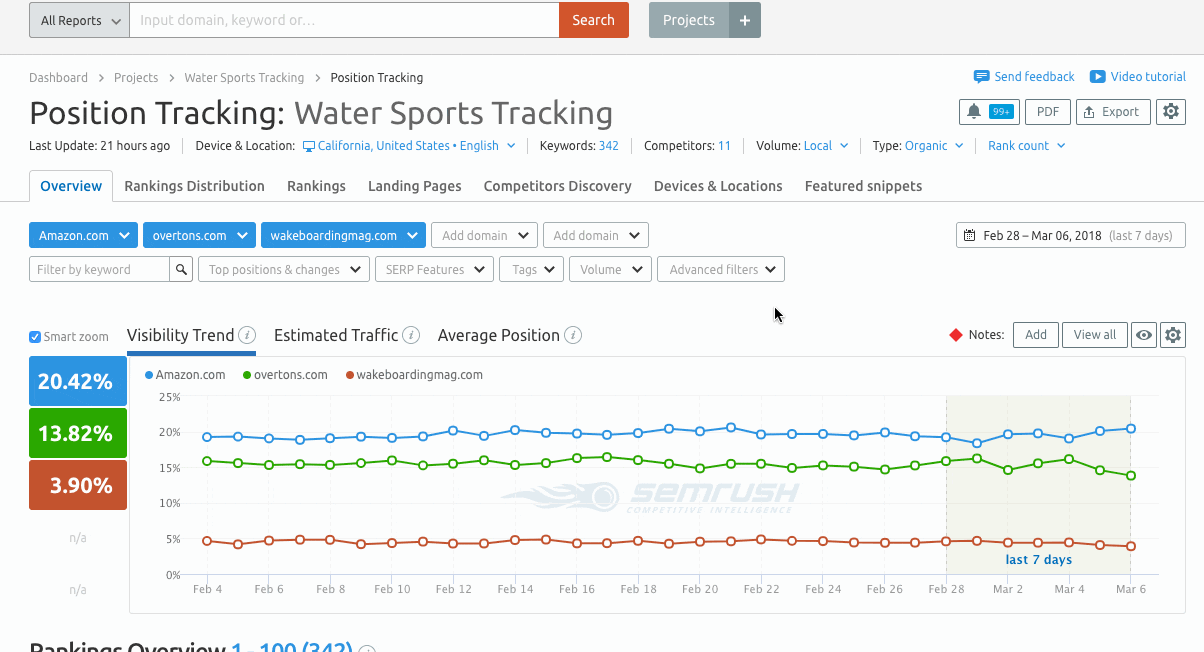 Hotjar
Installing a pointer and click-tracking platform will help you see how people move about within individual pages of your site and generally fill in some of the blanks that your web analytics may leave. It's not vital by any means, but when we need it we tend to use Hotjar because it's free account is relatively generous. These kinds of third-party techs will be easier to add to your site if you have GTM installed.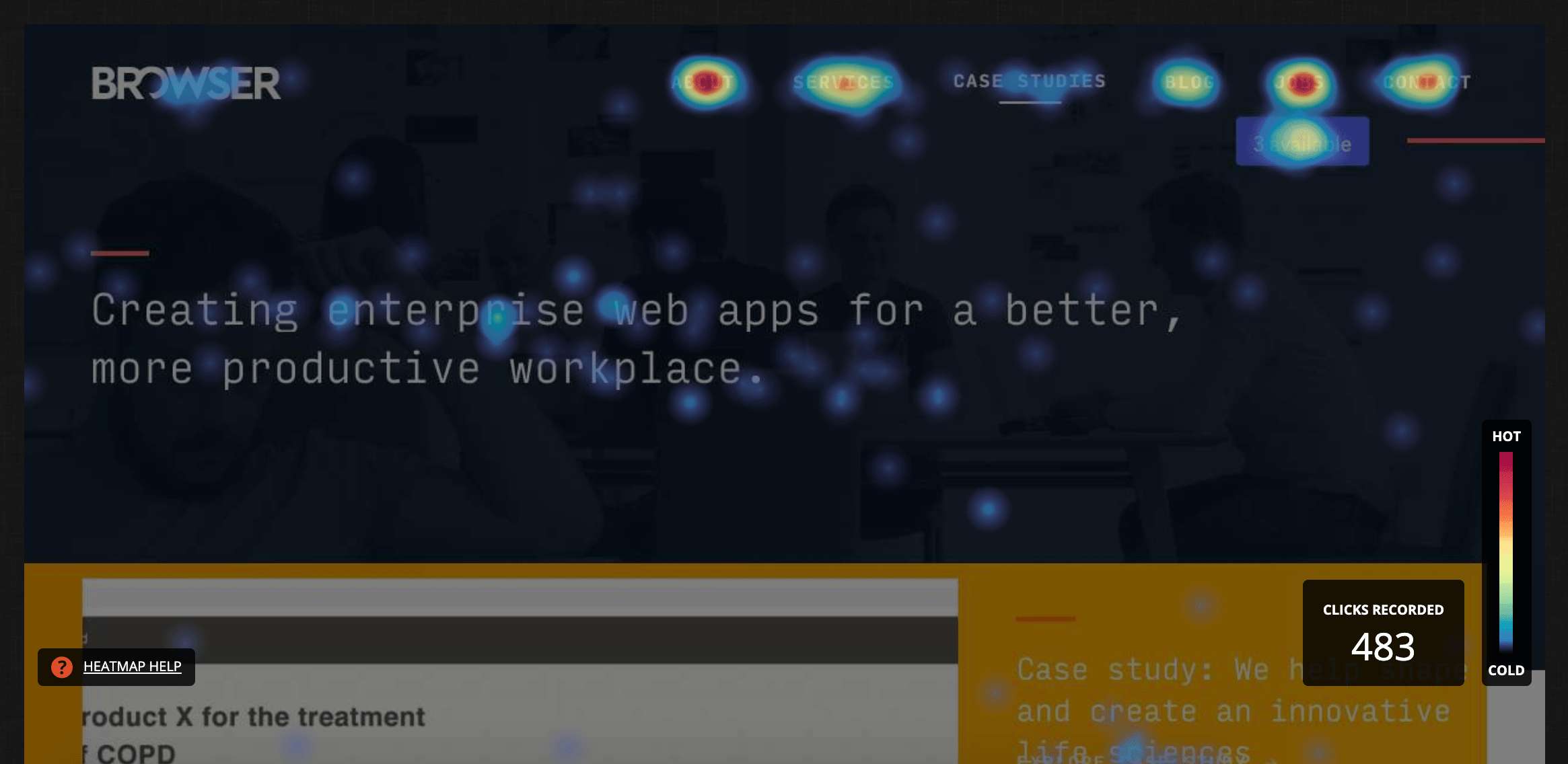 Creating and executing an SEO strategy
With a basic tracking structure in place, it's time to build a strategy based on the data that you're seeing. It's important to revisit your strategy from time to time to keep it aligned with your business goals (every six months is a good place to start).
Defining success
What does success look like for your particular website or web application? What are you trying to get people to do?
Defining this upfront will help you make smart decisions about your SEO strategy later on. You may just want to maximise traffic (say, for a news website), but most organizations will have a deeper goal in mind, maybe customer signups, product sales, or getting a visitor to take a specific action, like downloading a report, reading some important information or making a donation.
With your site's purpose defined, you'll need a robust way to measure and track it over time. This can be the trickiest part of your SEO strategy, as there isn't always a perfect fit between what you want to measure and what metrics you have available to call on. For example, if your goal is high visitor engagement, should you be measuring pages per session, session duration, sessions per user, or a combination of all three?
The best advice we can give is to take your time and to get to know your data. It's only once you've spent a few weeks or months learning about how people use your site or app that you start to see the patterns and metrics that make the most sense to measure. For instance, to measure the success of this website, we began by recording it's MOZ domain authority score on a weekly basis. However, after a couple of months, we realised that the score just wasn't changing, meaning it wasn't a useful metric for us right then. Consequently, we started recording and reporting on other, more meaningful metrics instead.
Goals & actions in Google Analytics and GTM
If you're using GTM, consider setting up some triggered events for key visitor actions.
Fully covering this huge topic is beyond the scope of this article (again, Google's help pages are a good resource for learning more), but put simply, GTM allows the creation of custom events that record when users take a specific action on your site. These typically go beyond what is trackable in an out-of-the-box analytics setup and can be anything from clicking a button or link, to submitting a form or recording how far down a page a user has scrolled. It's a very flexible system, and crucially you can push these triggered events into Google Analytics.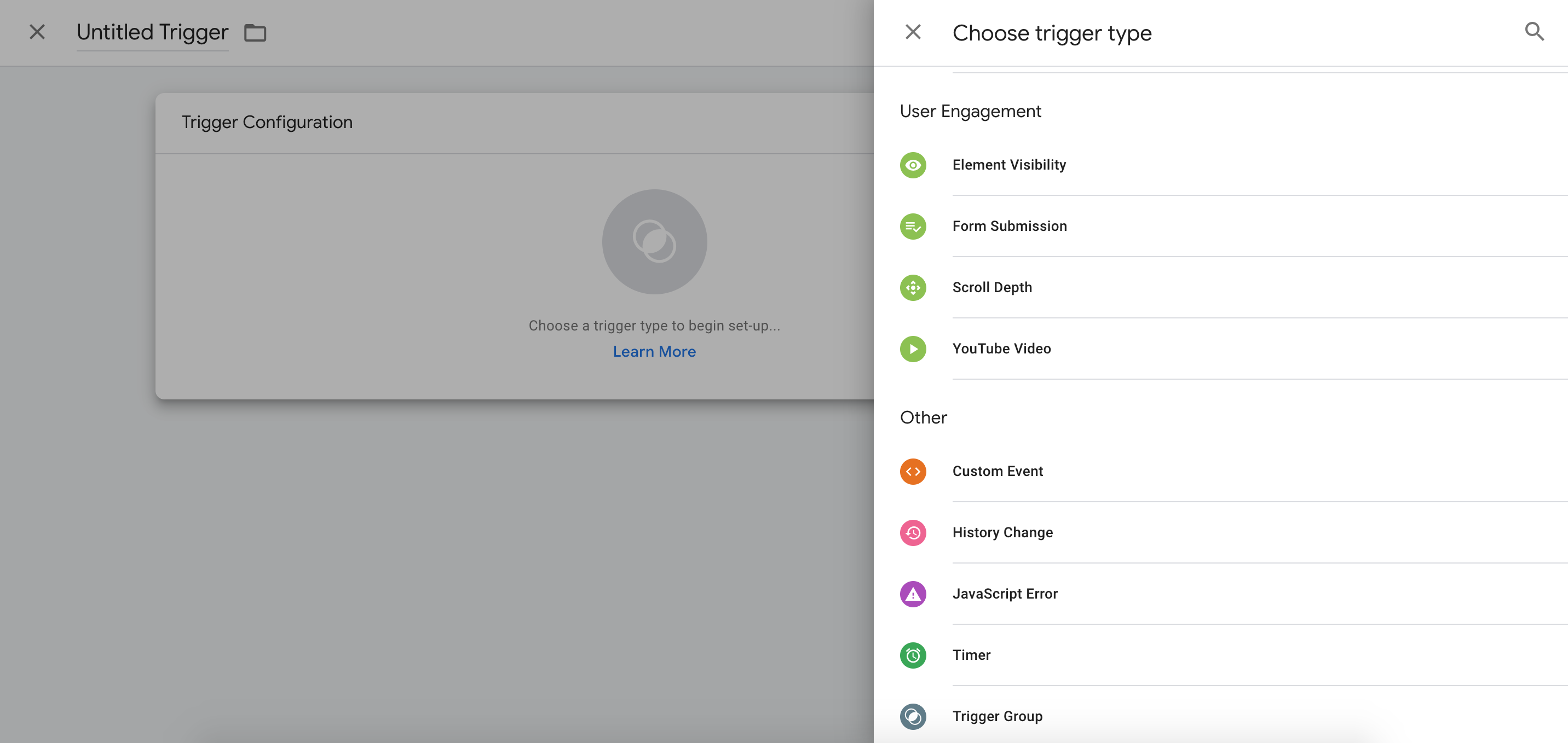 Why is this useful? Well, triggered events get down into the specifics of what users do on your site, helping better measure your progress towards your goal.
For example, if your goal is getting users to read a specific page of your site, the average dwell time for that page is a sensible initial metric to measure. But, how can you tell the difference between someone who is actually reading the page and someone who has walked away from their device with the tab open? Here, you could introduce a scroll depth triggered event to fire when someone scrolls to a certain page depth, say, 75%, and count that as a genuine 'read'.
Keyword targeting
Most web properties want to appear in as many relevant searches as possible. This involves identifying what keywords people use when looking for a service or product like yours, then optimising your website towards these terms. Again, this is a huge subject, so we're only touching on the basics here.
In our experience, there are three simple steps to creating a basic keyword targeting strategy.
One – Check your terminology
The first is to check that you're talking about your product or service the same way as your potential customers are. For example, if your website sells bottles of barrel-aged grain spirits from Scotland, should you be calling them scotch, whisky or scotch whisky?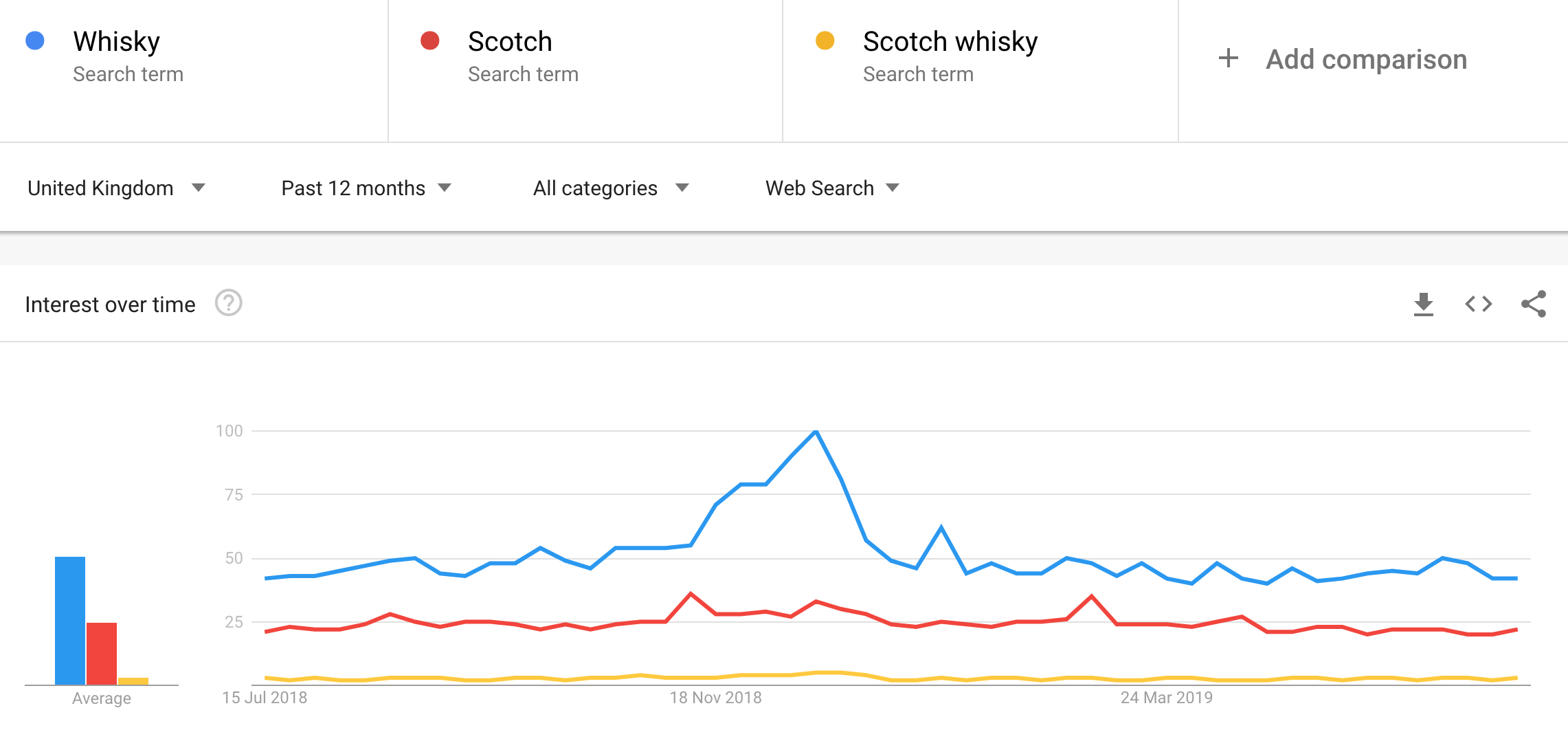 To find out, you can use Google Trends, which will compare search volumes for up to five queries. In most instances, with all other things being equal, it'll be beneficial to optimise your site towards the terms with the highest average search volume. To continue our example, that would mean using the word whisky, rather than scotch.
Two – Find any quick wins
The second step we'd recommend is using GSC to identify quick-win keyword opportunities. Click-through rate on search results pages drop off quickly; very few people make it past the first three or four links, let alone to the second page of results. Thus, putting a little effort in to lift yourself over one of these thresholds can be worthwhile.
Sorting the keywords by average position on the search results page of GSC can be a quick way to see if any useful opportunities exist for your site. If you find one, revising the copy on the page in question to better target that keyword could help tip you over an important threshold, such as onto the first page. If you're faced with multiple opportunities, add in the total impressions metric and prioritise the terms with the biggest search volumes.
Three – Explore the long tail
Finally, it's beneficial to understand how long-tail keywords can play into your keyword strategy.
No company operates in a vacuum, so it's likely you'll have competitors optimising towards the same search terms as you. That's why it's good practice to research the long tail of keywords that sit underneath a headline keyword.
For example, if you sell baby food, you'd be right in trying to rank for the keyword 'baby food'. However, this term is likely to be very competitive, so it'd take a lot of time and energy to rank highly for it. Instead, you may be better off also targeting some of the long-tail keywords underneath baby food, such as 'organic baby food', 'baby food recipes', 'baby cereal' or 'baby snacks'.

Google has a useful Keyword Planner tool that can help you uncover long-tail keywords and show you stats such as how many searches each term gets a month. This is worth doing, as the planner sometimes throws up interesting or novel keyword combinations. (Note, you'll need to set up a Google Ads account to access the planner tool).
(A note on Google Trends vs Google Keyword Planner)
If you're using both Trends and Keyword Planner, you may notice that the search number figures within the two systems sometimes contradict one another.
Here's an example where Trends shows five times as many people searching for South Park, compared to Book of Mormon. Keyword Planner, on the other hand, shows the two to have an identical amount of average monthly searches. What gives?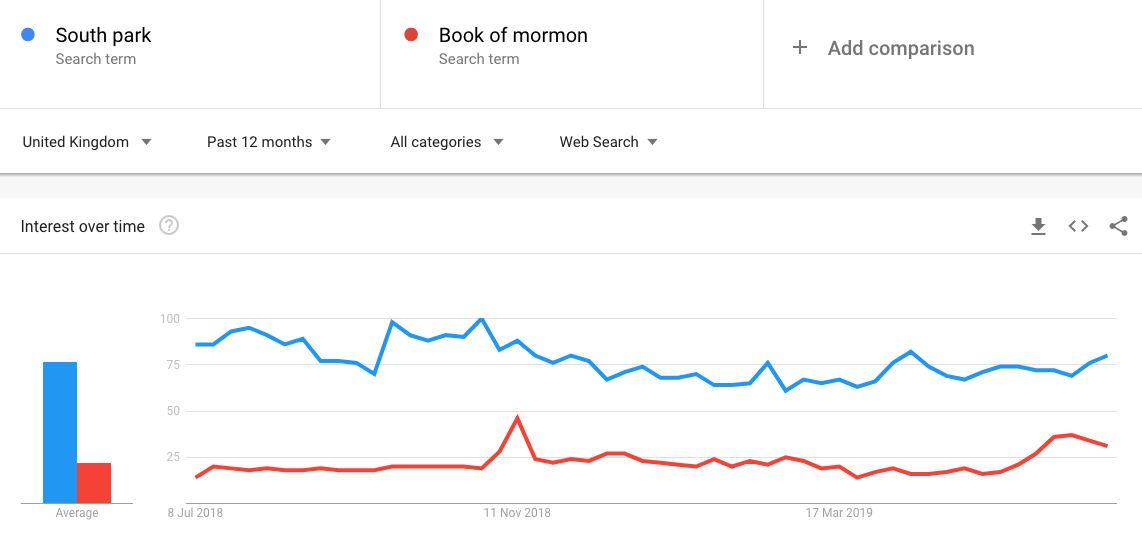 Well, the difference is that Keyword Planner only shows figures for searches against which an ad was served, whereas Trends shows all search volume. So, in this case, the figures tell us that 'South Park' is the more popular search term, but 'Book of Mormon' is the more valuable search term, as a higher portion of its searches trigger the appearance of an ad.
In most cases, you're best off using Google Trends when it comes to your SEO strategy.
Content creation for SEO
Once you have an idea of what keywords you're looking to target, you need to start creating content to do just that. Everyone will go about this slightly differently, depending on what their product or service is and what format their website takes. Maybe you'll be writing blog pages, FAQ pages, targeted landing pages or how-to articles.
However you're creating your targeted content, it's worth bearing these simple tips in mind:
Keep your overall goals in view. Remember what you want people to do on the site.
Write quality content that will be useful for readers. The longer people spend on the page the more likely you are to rank for the terms it targets.
Avoid overusing the keyword you're targeting. Google can tell you're doing this (it's called keyword stuffing) and will penalise you for writing in an unnatural way. Synonyms are your friend.
Add internal links to other pages of your site where relevant to encourage users to explore your site.
Break your copy down into sections and give each section a relevant header title. This helps Google parse the copy, and makes for a better reading experience for visitors.
Ensure all images have good, descriptive alt text.
Try and fit your targeted keyword into the page or article title.
If your content relates to something that is changeable, keep it up to date (for example, the menu page on a restaurant's website). Search engines prioritise pages that have been updated recently.
If you're using an SEO plugin for your site, like Yoast, chances are it'll grade your performance in the above areas (and a few more) and tell you where you could be doing better. If you can't hit all these points every time, don't worry. It's perfectly possible to return to content once it's been published and continue to tweak and polish it.
In summary
As I hope has become clear, there is no single SEO strategy to suit all websites and web platforms. Your approach will instead depend on the goals of your digital product, your experience level, and what resources you have to invest in tracking and improving the digital metrics I've covered above.
Additionally, it's important to go into the SEO process knowing that results won't happen overnight. Building a search presence takes time, patience and perseverance, especially if you're new to the market. Happily, the opposite is also true; once you've built a foundation of search terms and quality content, it should keep performing for you reliably, day after day, as long as the content remains relevant and useful to your users.