Our second interagency JAMS hackathon is nearly here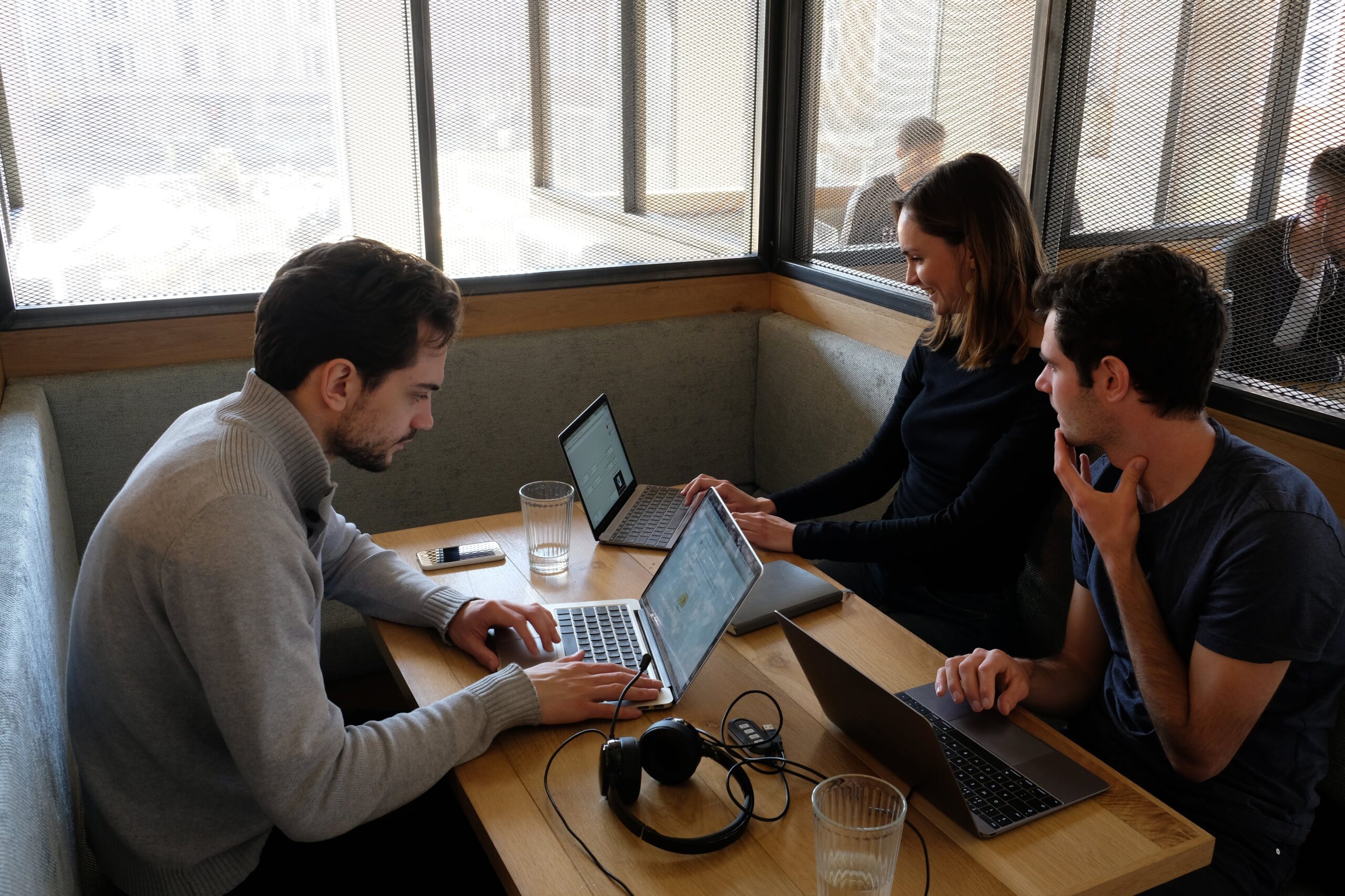 2018 saw the start of our first internal hackathon: the inaugural Browser and Twine JAMS, a two-day event where we dropped what we were doing, left the office and worked on ideas that didn't fit into a sprint.
Fast forward six months and the second round of our interagency JAMS hackathon is just around the corner – the Browser and Twine team have already begun submitting ideas ready to pitch to the rest of the team.
With that in mind, we realised that we hadn't yet got around to posting about what the teams came up with in our previous session, so without further ado!
Thunderbirds, Meet Slack: Employee Status Tracker
We've got a few remote workers in different time zones. If you've ever been in the same situation you'll know it's surprisingly hard to keep track of when people are online and what time zone they're working in. So, our Head of Development decided to do something about it.
He went out and built a micro-application that hooks up to our Slack account. Using the API, the application pulls out who is online and what timezone they're in. Plus, everyone's picture is housed in a picture frame, a nod to this project's Thunderbirds inspiration.
We've even made this project public, so you can fork it for your team too.
Long live the people's Jukebox
There's always a problem in offices – you either have no music, or you listen to someone else's. In our office, it was usually our design director. But his reign of terror is now over (this project was a big hit in the office if you couldn't tell).
Chad, one of our newest developers, cooked up this Spotify jukebox. You put in your team's usernames and the app will randomly pull tracks from their public playlists. Using their API, it also pulls through their profile picture – so you know who to blame when that cheesy pop song comes on.
We're working on making this project public, but you should have enough time to remove any embarrassing songs from your playlists before then.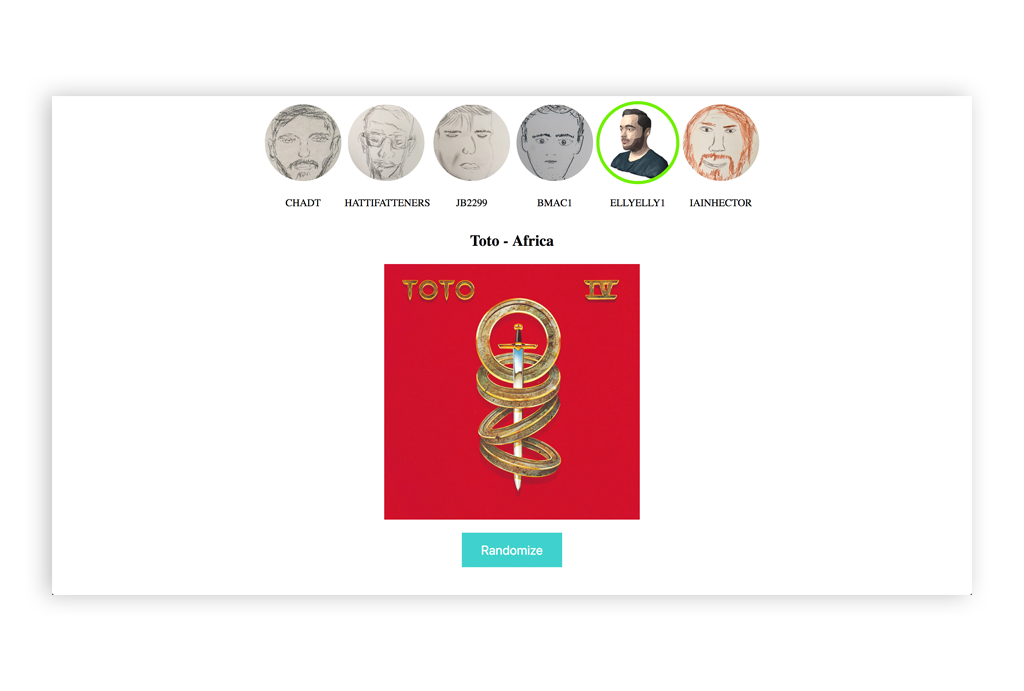 A warm welcome to Browser
We'd had a flurry of new front end hires who were keen to spearhead a project at this hackathon about something fresh on their minds; employee onboarding. So, they did what front-enders do – built a website.
Working with a more experienced team member, they built a static site that serves as an introduction to the company. It's got a few cool features like an org chart and, my favourite, the interactive map with our favourite local haunts.
Another great micro-application that we'll be coming back to, again and again.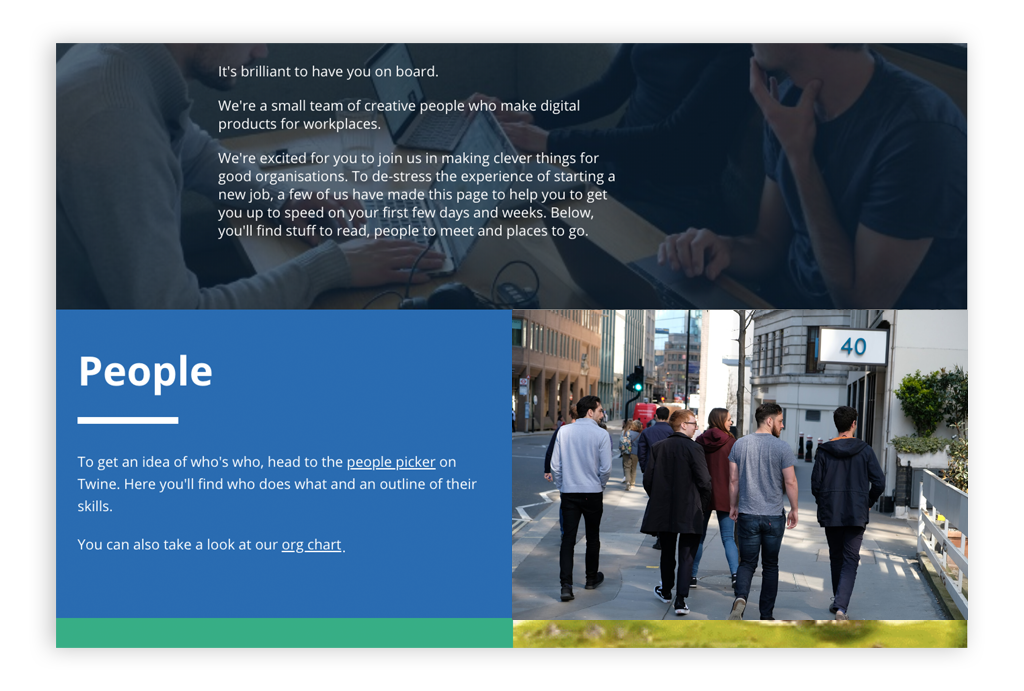 Protecting yourself and your data
We work in one of the most exciting and fast-moving sectors, but it's also a sector that's highly susceptible to security breaches. As technology advances, so do the threats. For a majority of companies, protection against attacks is administered by automated infrastructure and monitoring services. However, there are basic precautions that everyone can take to help protect and mitigate risk.
Working with some of the management team we created a new section within our new starter packs, it had one simple purpose – to help educate new starters and give them information on protecting data. Here's a brief overview of what we created: Protecting yourself and your data on the web.
Next time
We're very proud of what we achieved and have committed to making the next JAMS even bigger and better. To that end we're going to bus in our remote workers for the occasion, set a skills quota for each team so tech and non-tech colleagues mix better and we're going to book an extra day in to tidy things up too.
Check back in a few months to see what awesome projects got cooked up at our Winter 2018 event!
---
**UPDATE** – you can see what we got up to at our Winter 2018 event by clicking right here and our 2020 event by clicking here.