Browser JAMS 2020 hackathon roundup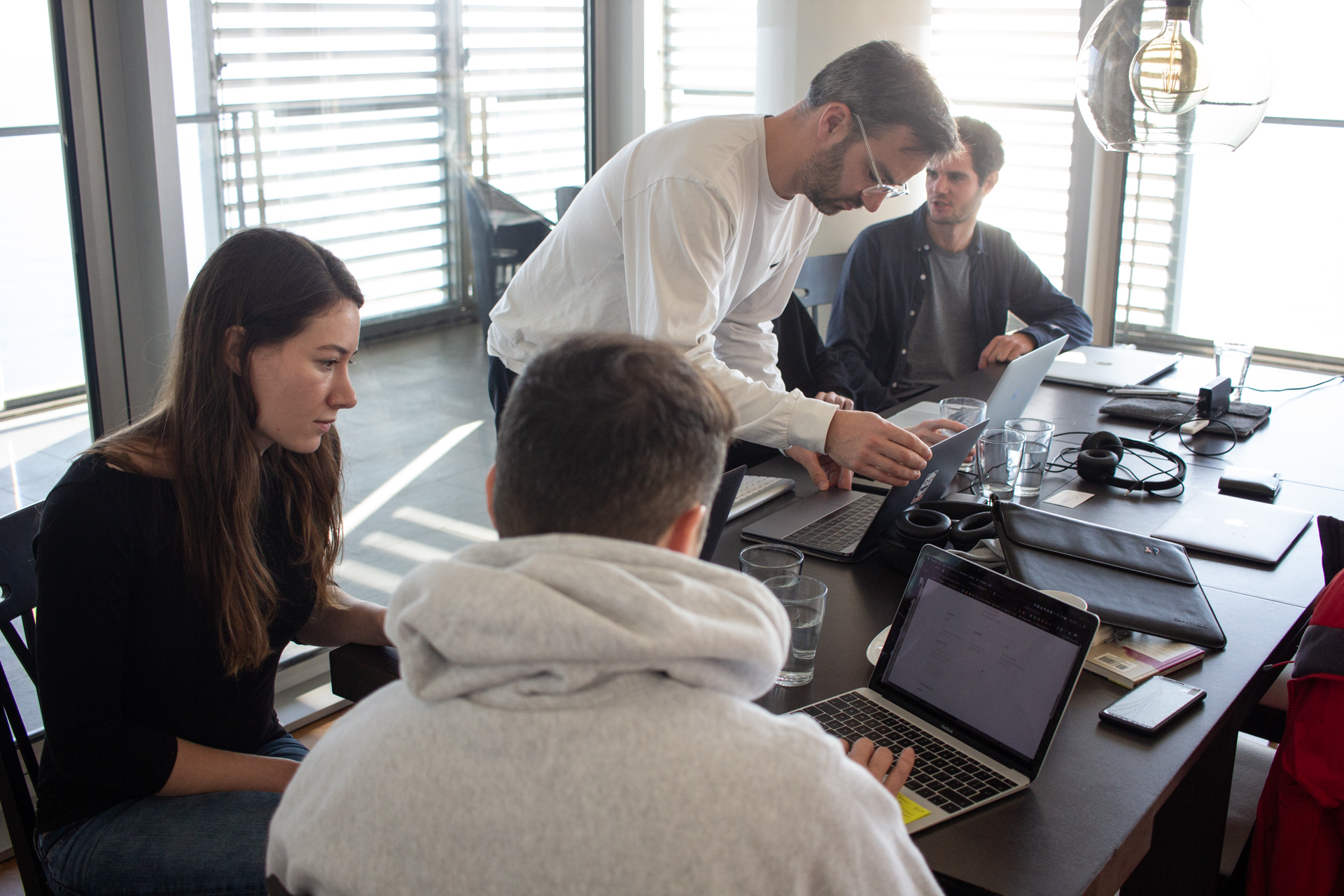 Each year we catch up with our friends at Twine to run a two-day JAMS event. For our 2020 hackathon, we pushed the boat out and flew the team out to sunny Barcelona – where part of our remote commercial team is based – and hired a beautiful beachfront apartment.
These Design Sprint sessions give our team the time and space to work on small, hackable development projects or business ideas that have been bubbling away at the back of their heads. Ideas are pitched at the start of the session, with teams organically coalescing around the ideas they'd most like to work on. Each group then presents their work back to the group at the end of the two-day event.
Here's a quick rundown of what we got up to.
Connecting the unconnected
Rural internet connections are notoriously poor in the UK, with businesses in remote areas often needing multiple, costly, hard-line connections to supply their teams with adequate internet bandwidth. However, with the growth of the 4G (and now 5G) network and, importantly, increasingly large data limits from cellular networks, help may be at hand.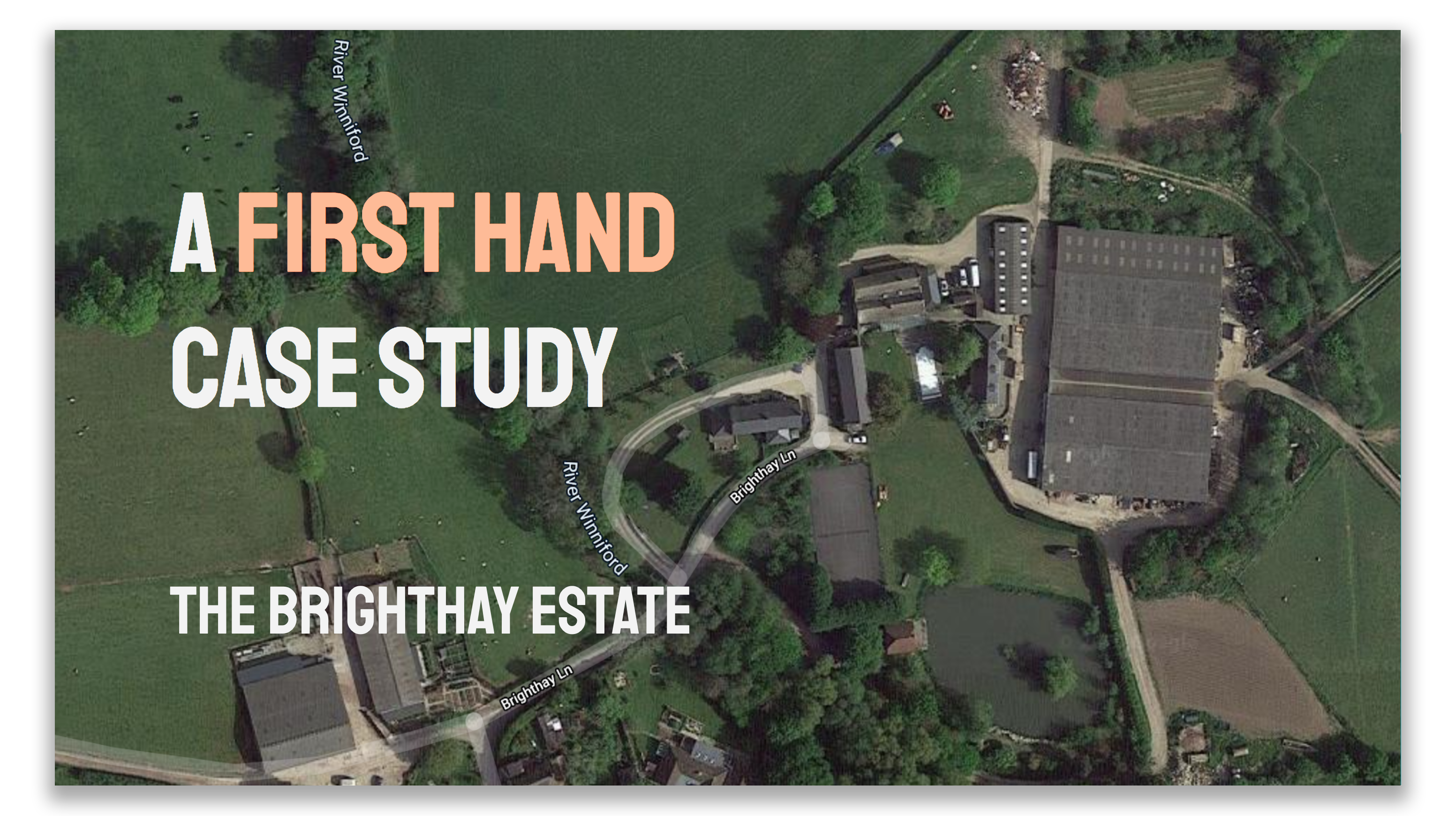 Julian's JAMS idea was to develop a business case for a networking company that would target rural businesses – such as farms – with reliable, business-grade cellular web connections.

The foundation of the idea is a successful project he undertook to improve internet speeds while reducing landline costs at a friend's rural business late last year, and over the JAMS session, he wanted to see whether the figures added up to make this kind of service into an actual business.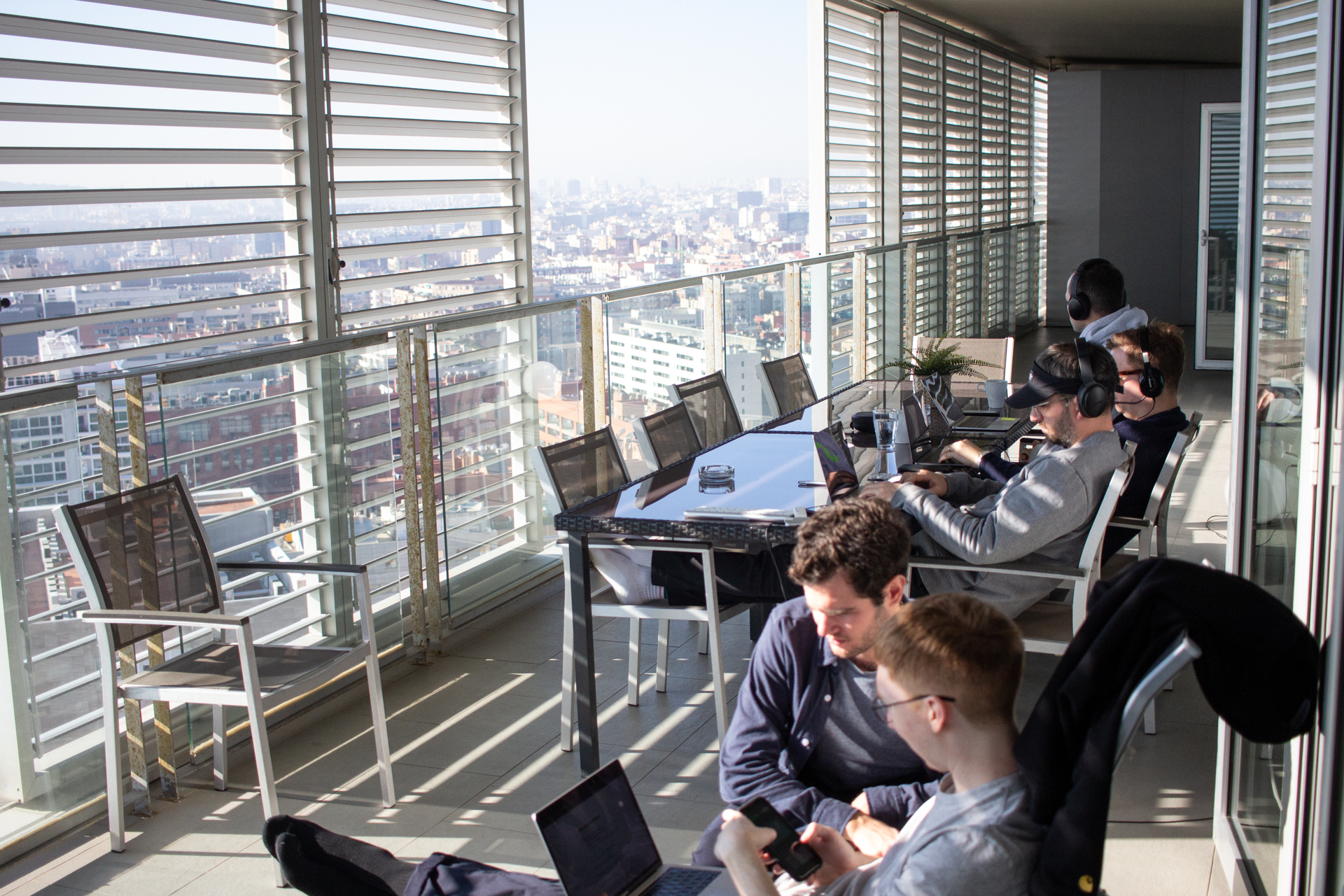 His findings suggested that there is mileage in the idea, to the point that he's going to continue pursuing it. At the time of writing, he had plans to conduct a second test with a similar rural business in a different part of the country.
Hyperlex
A number of members of our team share an interest in vintage watches, and so agreed that their hackathon project would be to start a simple business that buys, refurbishes and resells premium marque timepieces.
The main task with this project was to establish the fundamentals of the idea, scope the competition and start to plan out how each acquisition, refurb and sale would work. What are the costs involved? What would the margins be? Which kind of timepieces are in demand and who could the target market be?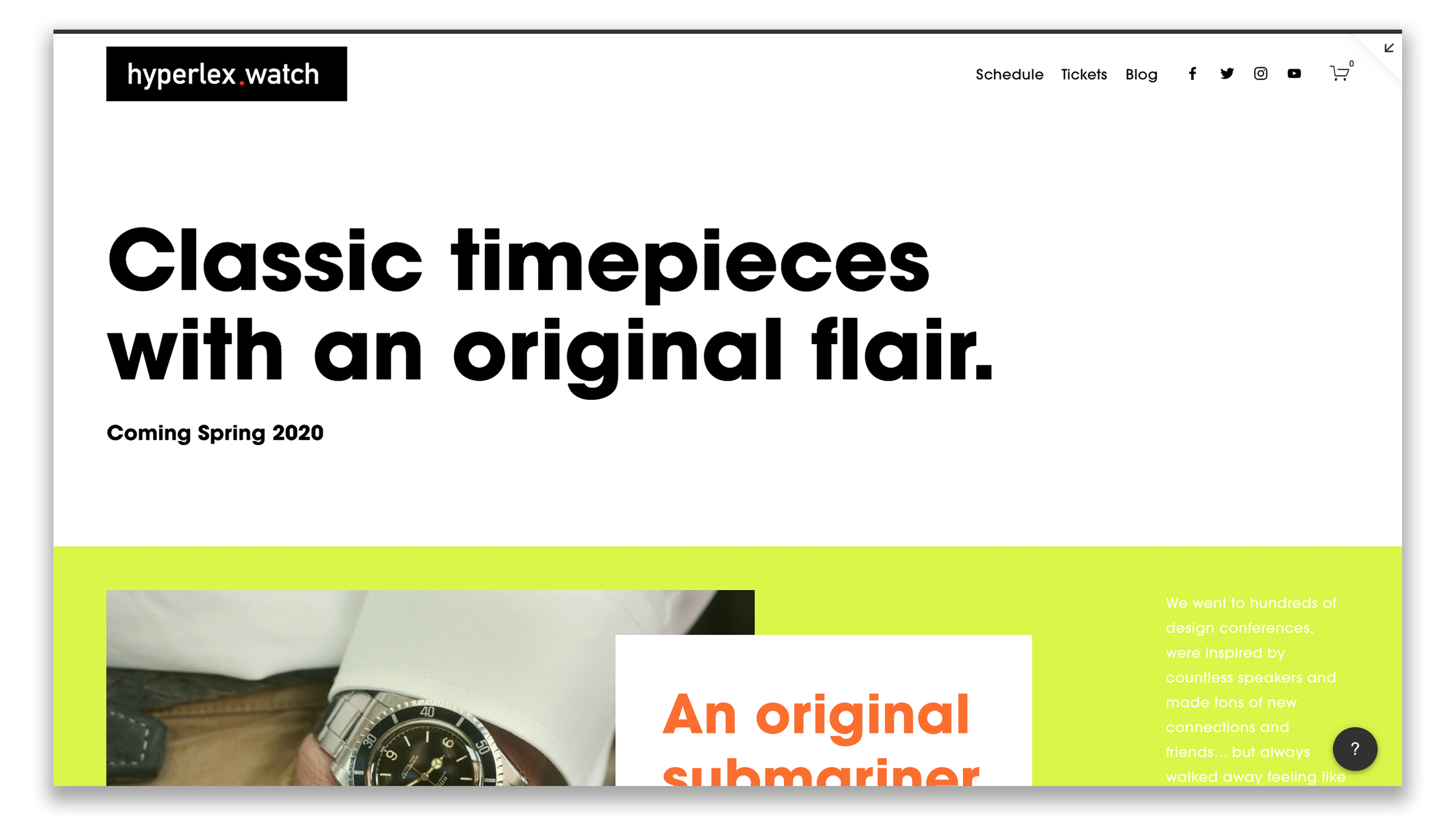 In their presentation back to the team, the group revealed Hyperlex – a Rolex specialist refurb and reseller. The twist? The site would implement the 'drop' mechanic common to hype fashion brands like Supreme whereby demand (and prices) are kept high by releasing only limited numbers of pieces at pre-specified times.

The aim would be to make a Hyperlex Rolex as desirable as having the latest rare-as-hens-teeth limited edition Addidas Yeezy shoe.
The main barrier the team identified would be the upfront nature of the costs. Purchase and refurb costs need to be met before a single unit is sold, which makes Hyperlex a potentially high-risk enterprise.
Ola
Google Maps collects an almost unnerving amount of data from its users. If you've never done so before, visit the Timeline feature; it's equal parts cool and creepy to be able to look back, sometimes years into your past, and see where you were on a given day.

Google is also able to use the location data it harvests to try and guess how you travelled from place to place, which got Rob, Jim and Paul thinking. Could this data be used to try and work out a user's carbon footprint?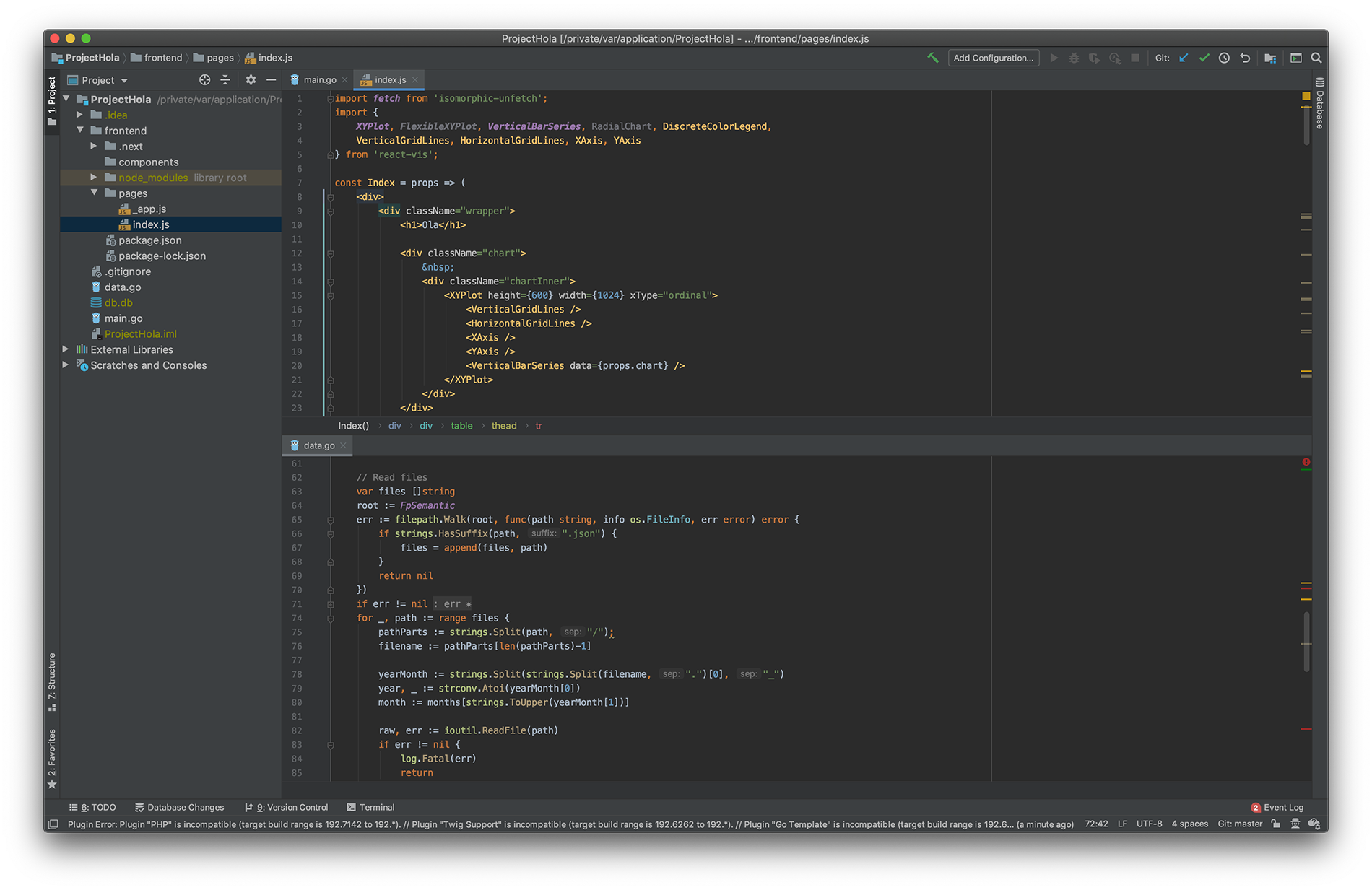 The team started by looking at the data Maps generates by downloading it via Google Takeout. Fortunately, part of the file is formatted in a way that made pulling out the travel method and distance figures relatively simple.
From here it was straightforward to apply weighings to each of these travel methods relative to their carbon output, and then display that data in a graph. The only downside to the process that the team found is that – for what we assume are privacy reasons – Google doesn't have an API for user location data, so Ola would need to rely on users downloading their raw data from Google, then uploading it to the platform.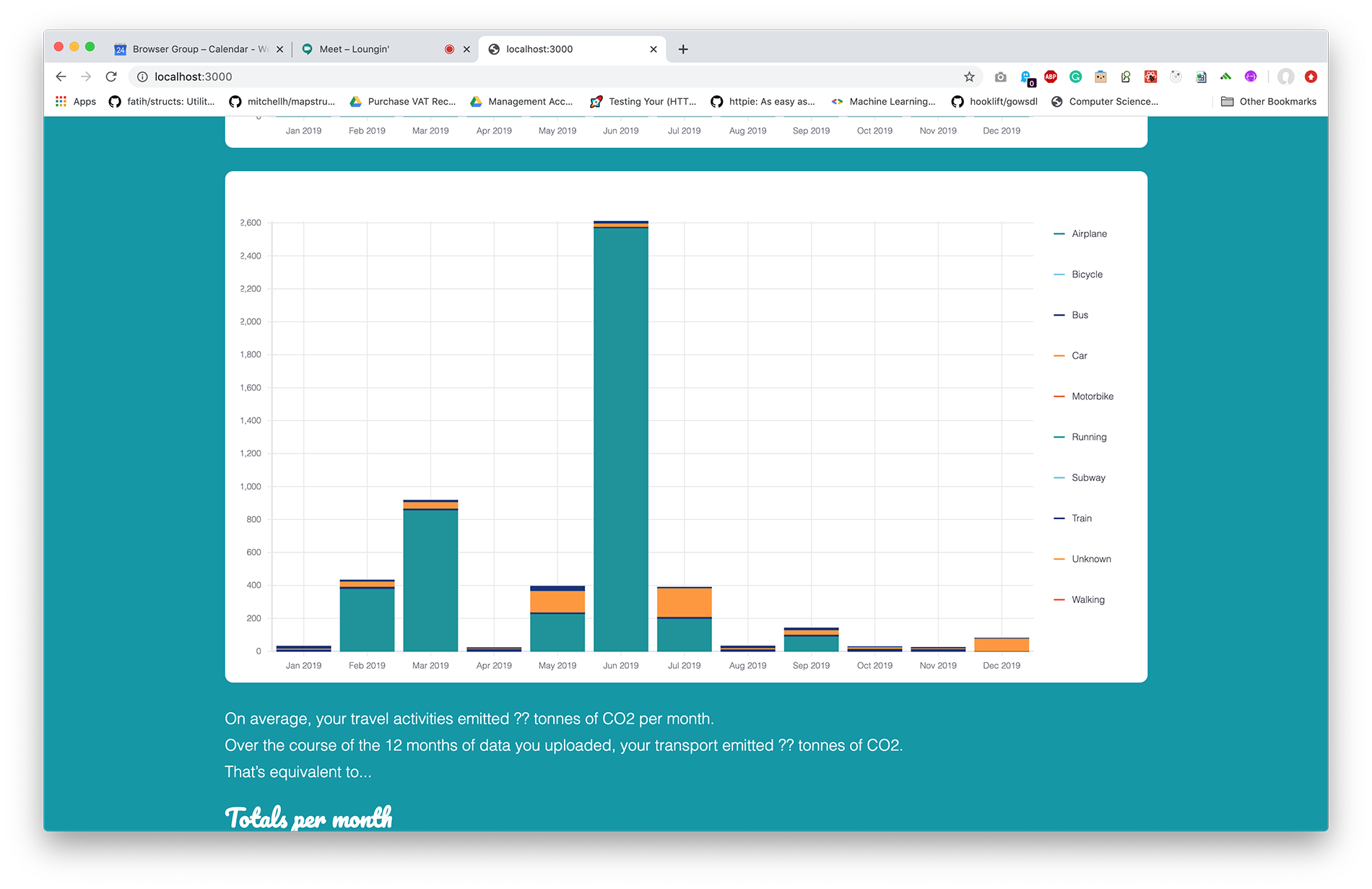 For their hackathon presentation, the team showed the mechanics of how the back end of the platform would work, plus a flat mock-up of the front end styling and branding.
Plantagious
Unless you've been living under a rock, you'll know that 'plant-based' is the buzz phrase of the moment. In fact, the UK plant-based market is expected to grow to £4.36bn by 2021, up from just £780m in 2018.
This inspired John to create a business case and pitch deck for Plantagious – the UK's first marketing agency to work only with plant-based food brands for his hackathon project.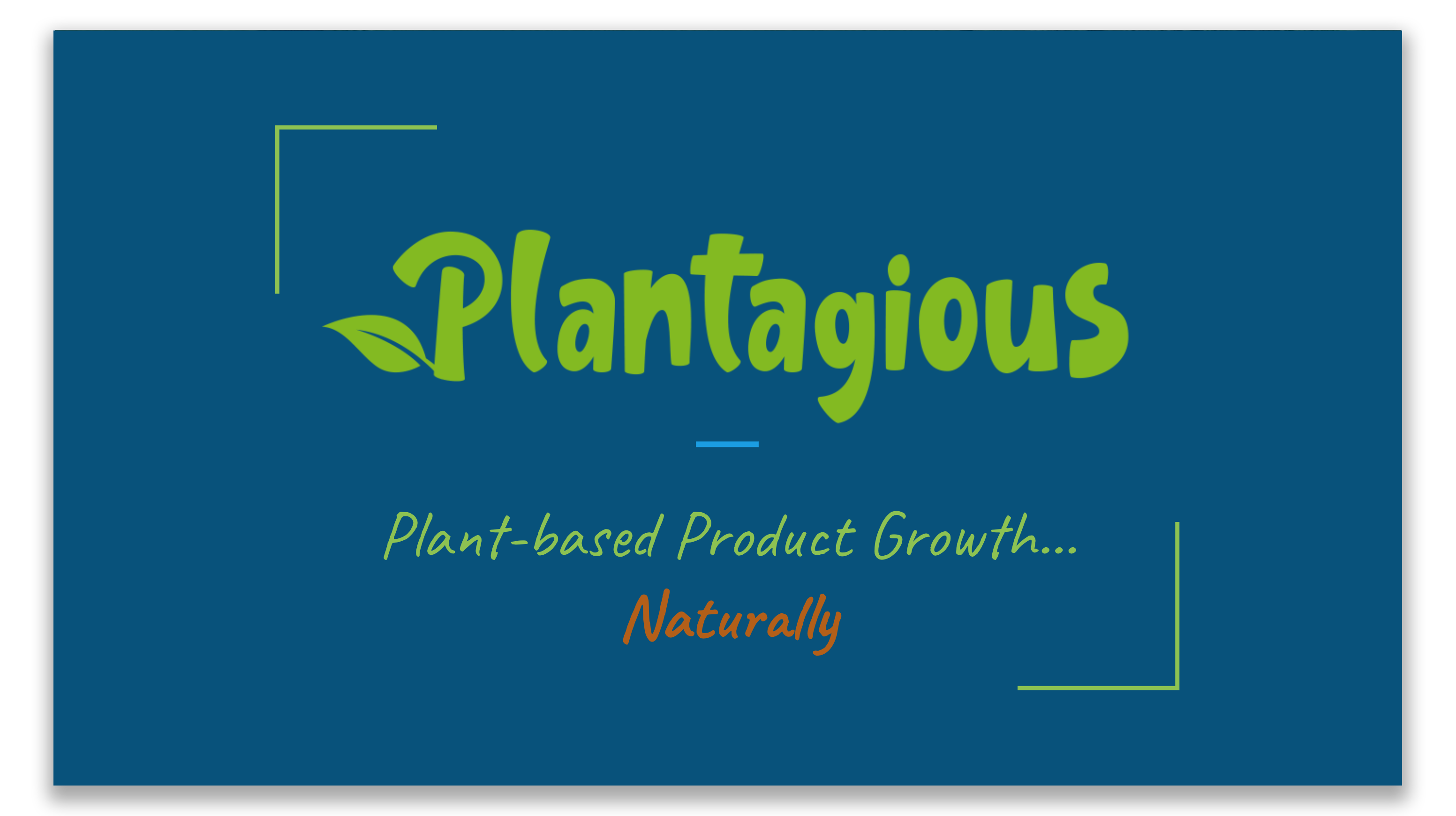 This involved nailing down branding and the visual style of the agency and also scoping potential competitors. Part of the process also involved working our what would make Plantagious different, and what its approach to brand building, growth hacking and marketing would be.
John arrived at the conclusion that Plantagious would likey make influencer marketing the core of their offering and identified that plant-based brands often set very high environmental and ethical, standards for their suppliers and collaborators. This could mean that to stand out, Plantagious could commit to being a net zero-carbon, or even a net carbon positive business (like Browser).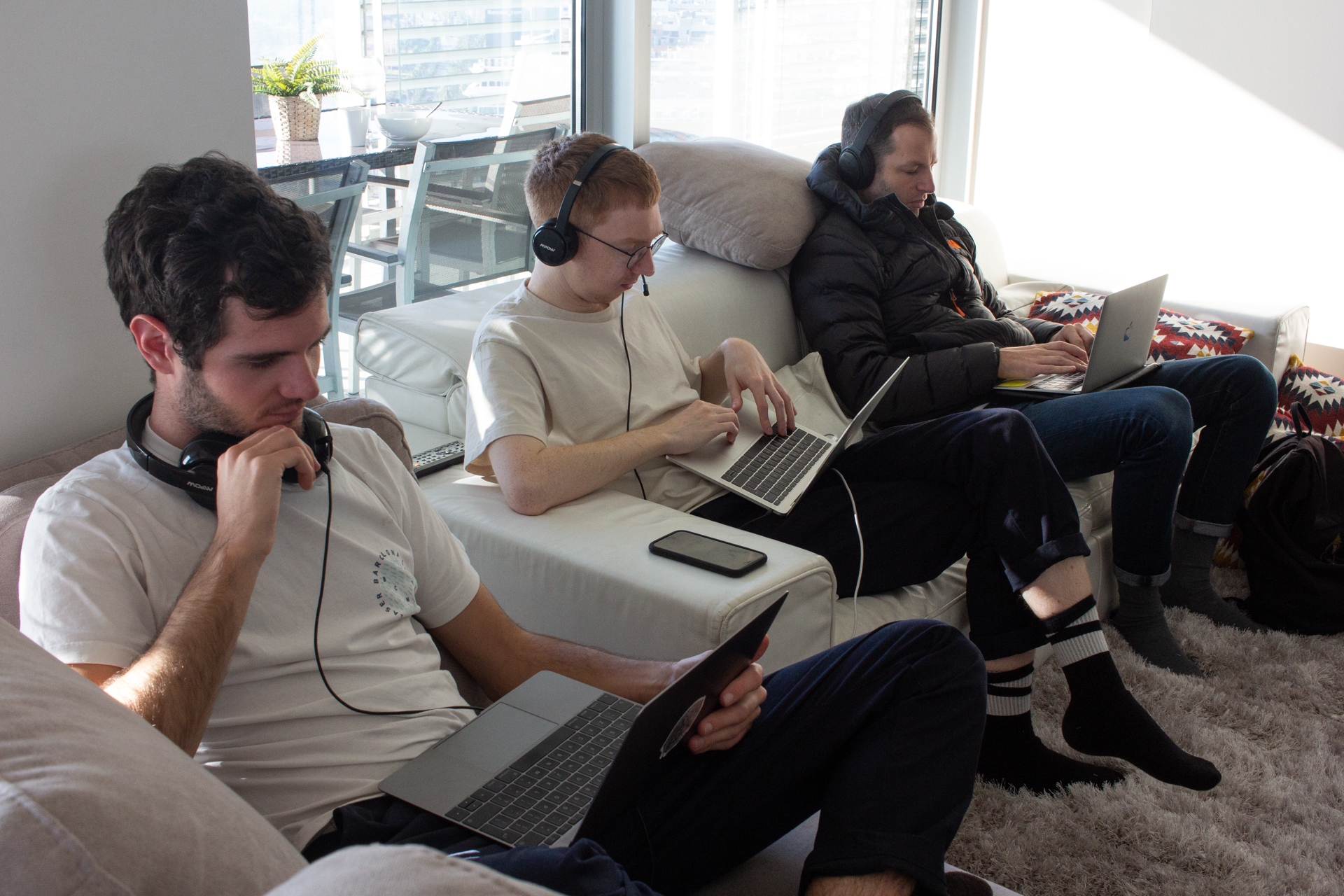 Remote working research project
We've dabbled with the Jobs to be Done framework previously and been really impressed with its ability to wheedle out specific user needs, wants and problems. For their hackathon project, Connor and Rob wanted to learn more about the process, so teamed up to start a research piece. Specifically, they wanted to look into how teams that work remotely communicate, and what kind of roadblocks they run into.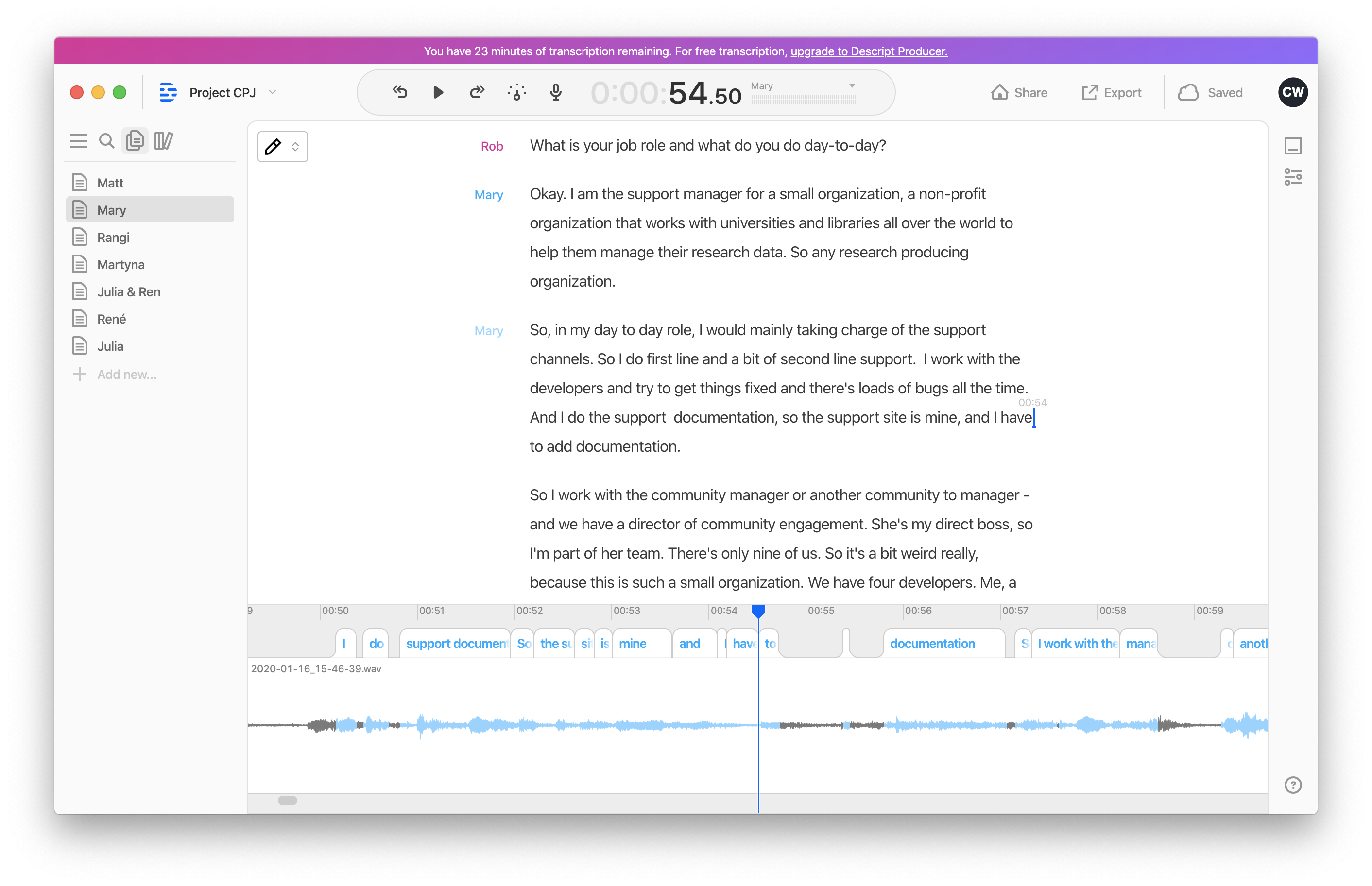 This project saw them interviewing a number of remote workers based in a local shared workspace using Jobs to be Done interviews, analysing the responses and presenting back common themes or opportunities.
The JAMS hackathon also proved a useful chance to test descript.com. Research interviews require hours of laborious transcription, but Descript claims to simplify this task using AI and voice to text technology. We'll be honest, we were a little sceptical about how accurate the technology would be, but it worked incredibly well! It's even able to distinguish between the three different people speaking in the interviews and classify the text accordingly.
Rob and Connor's presentation identified two or three areas that seemed like they were common communication pressure points for remote teams. They finished up by saying they plan to do a little more research before developing ideas for how Twine, or maybe even a new product could help users overcome these issues.