Launching 41 global websites for the world's fastest-growing media agency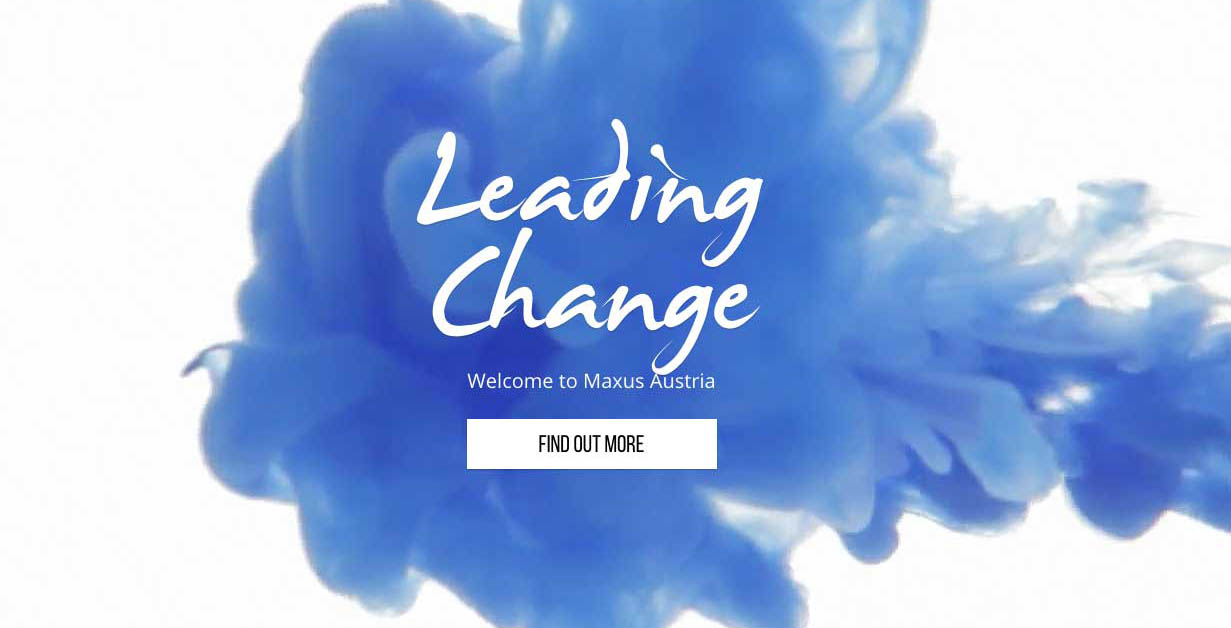 Working in close collaboration with digital agency H-Art, the Browser team has delivered an ambitious project to roll out 41 global websites for worldwide media agency Maxus.
While H-Art delivered the design and asset portion of the brief, the Browser team were responsible for the technical scoping and development of the back-end CMS technology. This CMS infrastructure needed to allow Maxus' 41 separate websites to be rolled out simultaneously – based on a single design and code structure.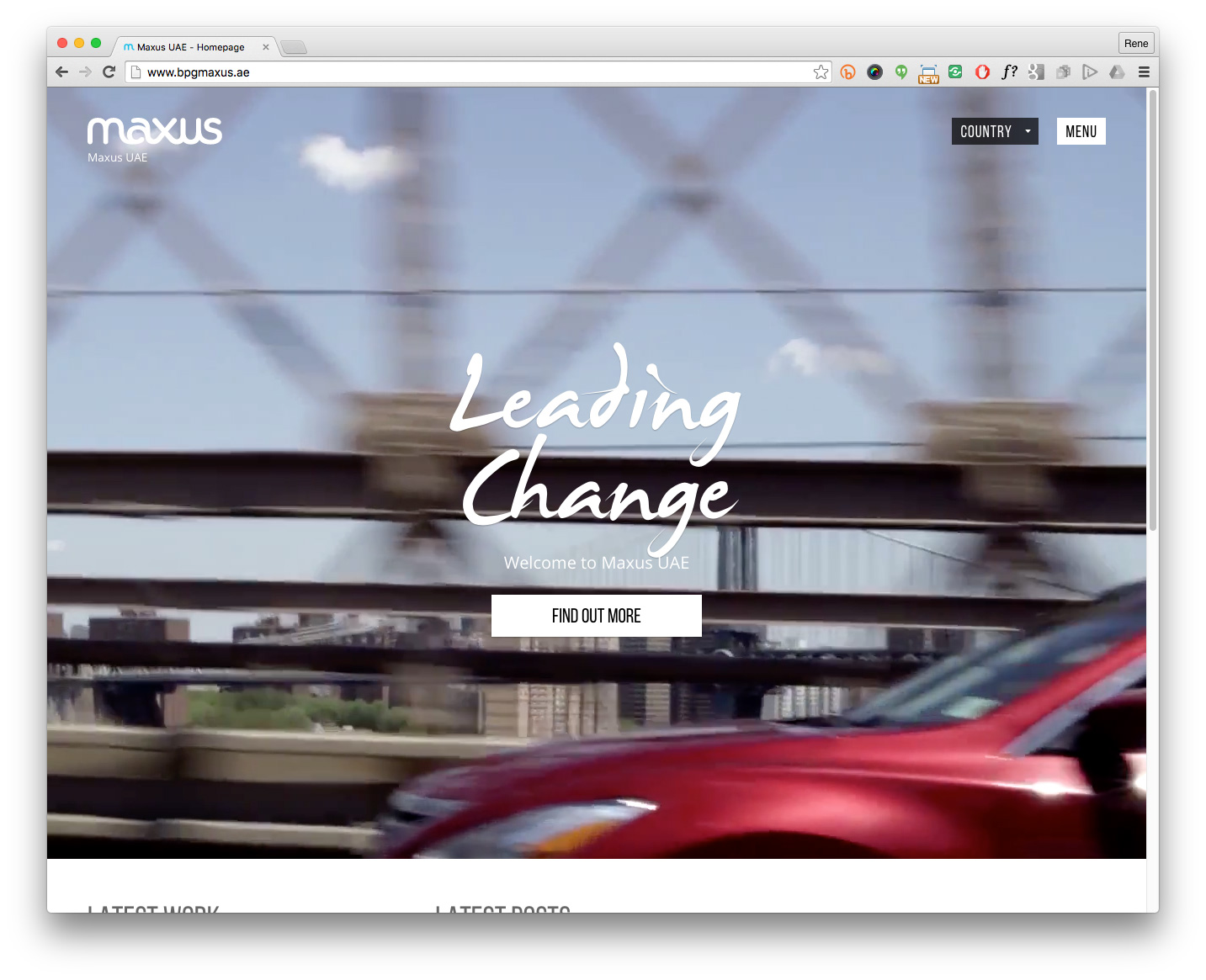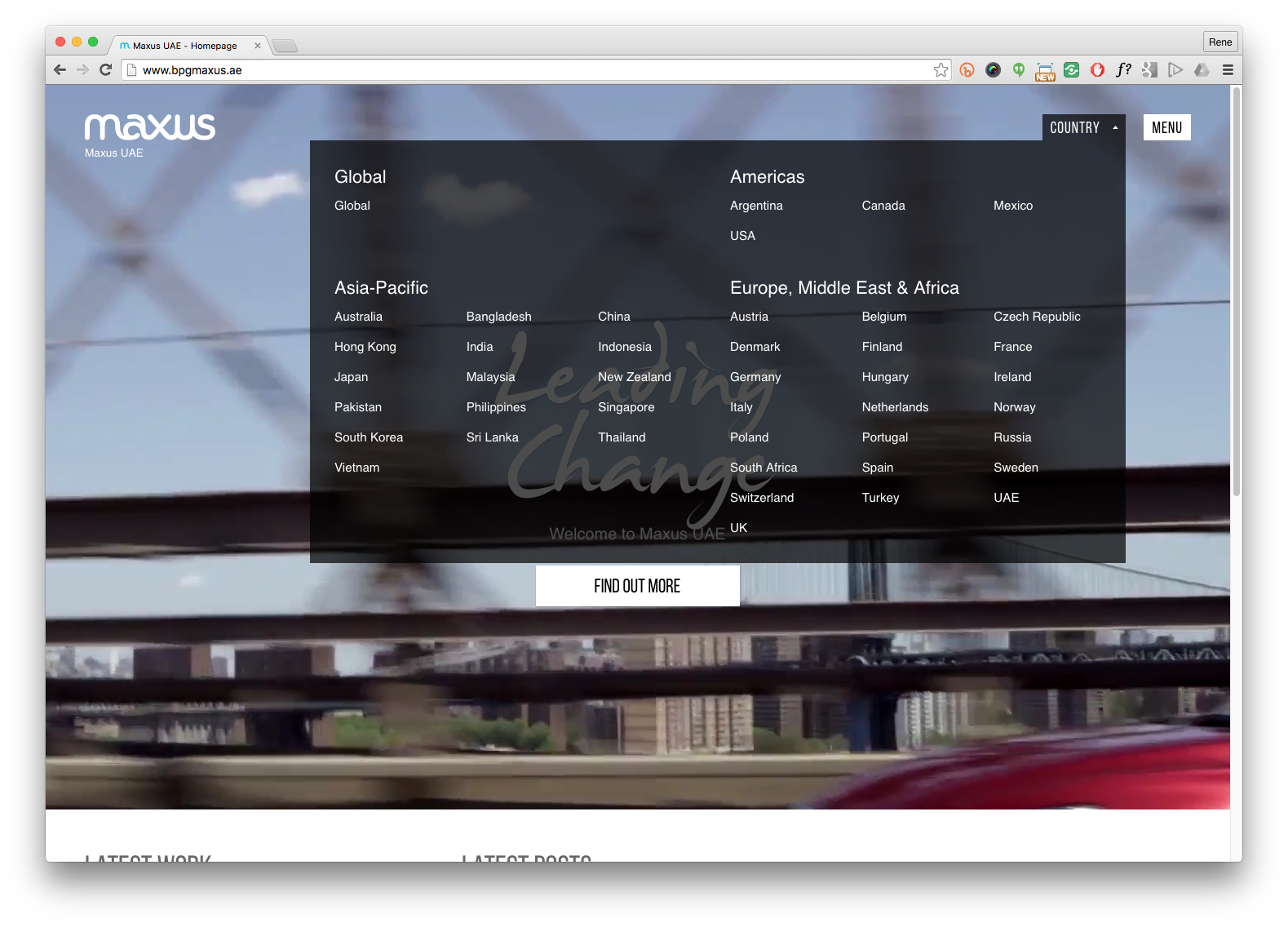 Each of the 41 global websites caters for a specific, localised market, with content tailored to each country or region. As well as displaying content created for those specific regions, the client also required the CMS to allow each website to utilise content from a central repository, which could be customised as required automatically
Enabling 41 different versions of the same site, technically, was a big challenge. We used a best of breed, scalable infrastructure in order to deliver excellent performance on a global scale.

Josh, Product lead at Browser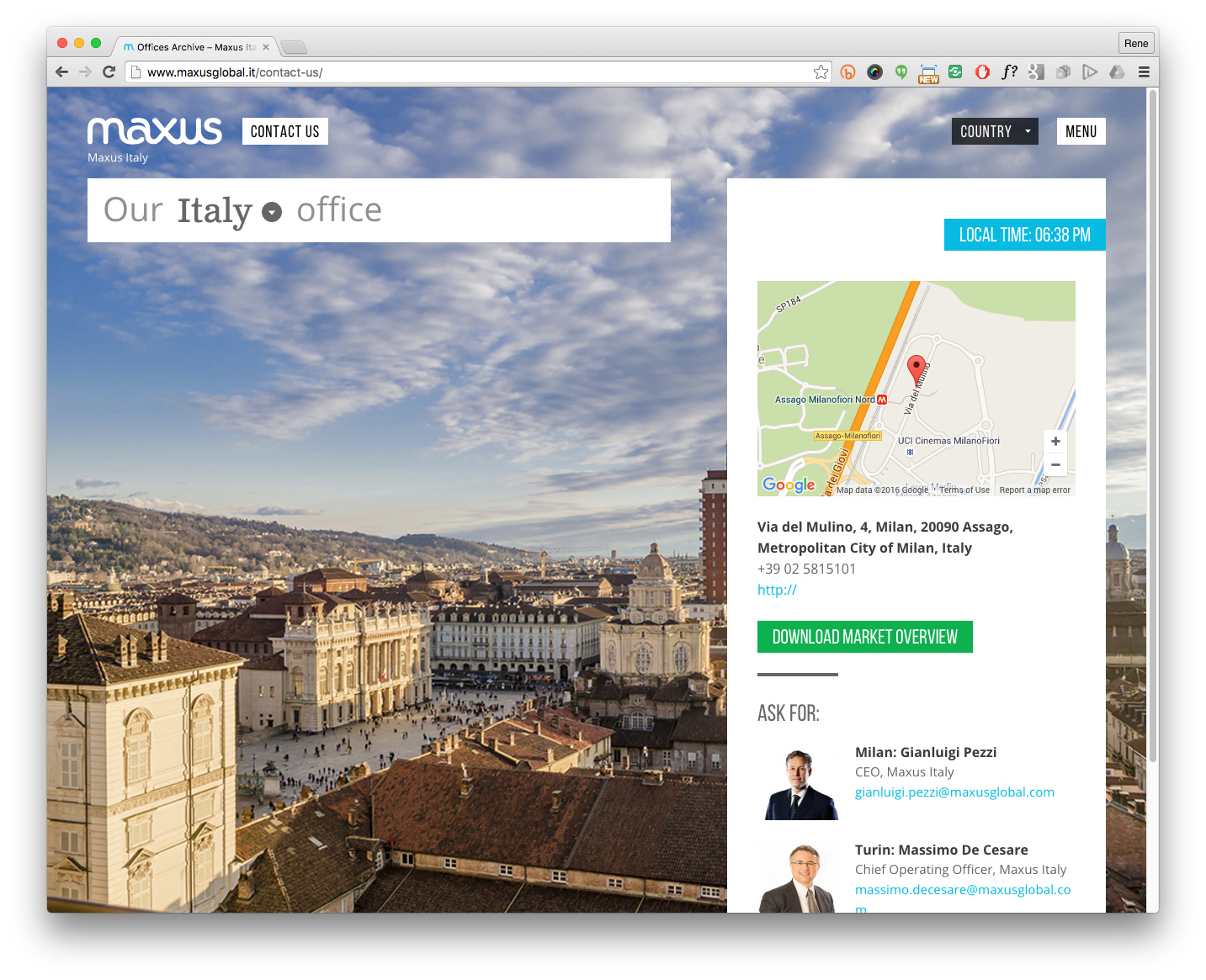 This 'spoke and hub' approach allows each office to cross-pollinate the latest news and insights from the agency's global network. The result gives regional offices enough control over what content is on their website, whilst keeping a consistent brand and structure throughout the group.
Visually rich page design, bold messaging and dynamic use of image content all were key elements in designing a responsive website that could work on a global scale. The resulting design offers an appropriate and persistent solution for each of the 41 individual websites, enabling local identity to be celebrated

Robert, Group UX Director at H-Art.