Blog
Shell exchange and collaborate ideas globally using Twine
We've been working with the Shell Ideas360 programme for quite some time, it's a programme that strives to tackle the pressures on the world's food, water and energy resources through innovative ideas. As a global programme, it attracts young minds from all over the world and facilitates a collaboration platform to discuss these issues.
Acting as an incubator for innovation among new talent, Ideas360 shapes the future of Shell's organisation in terms of both staff and strategy.
The challenge
As a global energy company, Shell seeks to fuel continual innovation within their business. Ideas360 has risen to this challenge, but posed another question: how do you bring people together and encourage them to exchange ideas when they're spread across the world?
Shell had a requirement for a digital platform that would enable easy communication among those involved in Ideas360, create a space for sharing thoughts, and let like-minded people connect online. As the programme targets the modern user – who expects to be able to connect, share and communicate online with ease – it was critical that the tool was modern, simple and intuitive.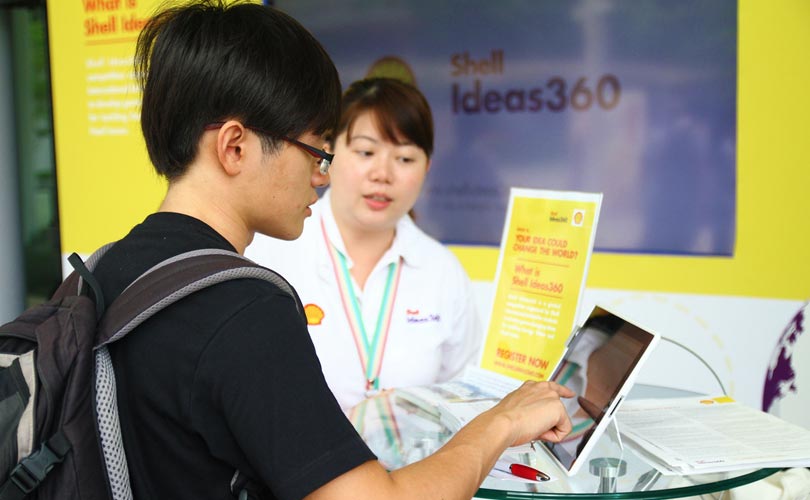 The solution
Our flagship product Twine provided a clean, user-friendly interface provides the kind of online experience that the modern user requires. Its social collaboration tool and messenger function have become the place where Shell's future talent collaborate directly, no matter where they are in the world. Twine's customisable personal profiles mean users can quickly see each others' strengths and interests, and use this information to form effective teams.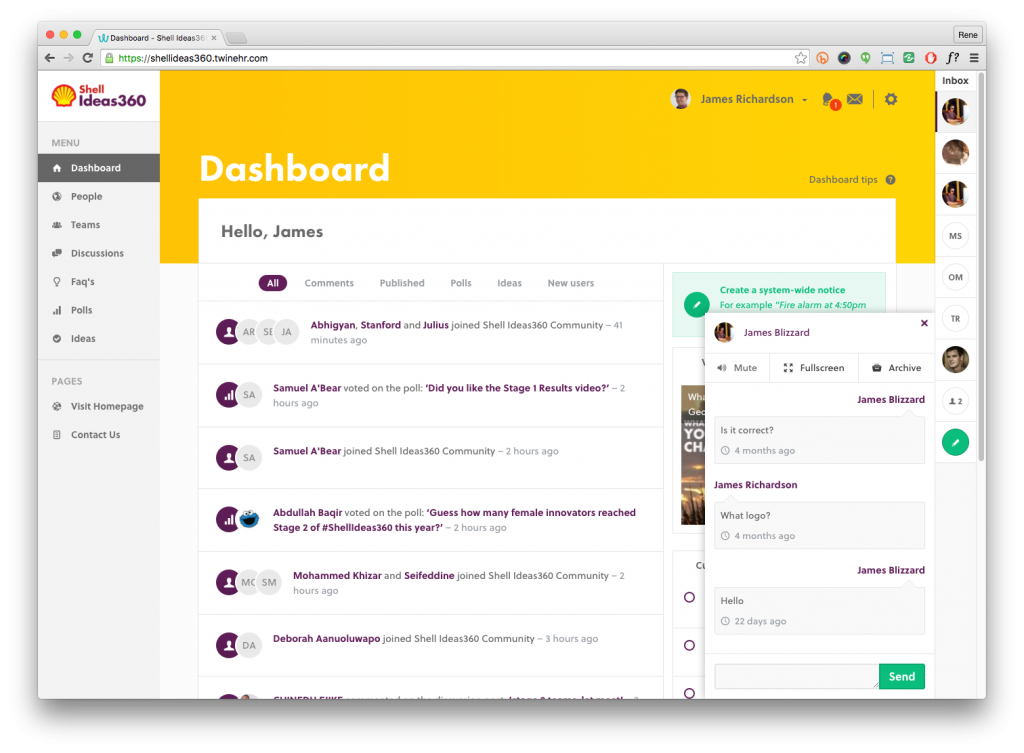 We also included a polling system, which allows users to gauge opinions of their ideas from an audience beyond their immediate teammates. This targets the strongest innovations in a collaborative way and makes sure they are the ones taken forward for funding.
To top this off we also planned, designed and produced the gateway website for the programme, the website provides information about the programme, highlights the benefits and prizes with a focus on encouraging participation within the Shell Ideas360 community.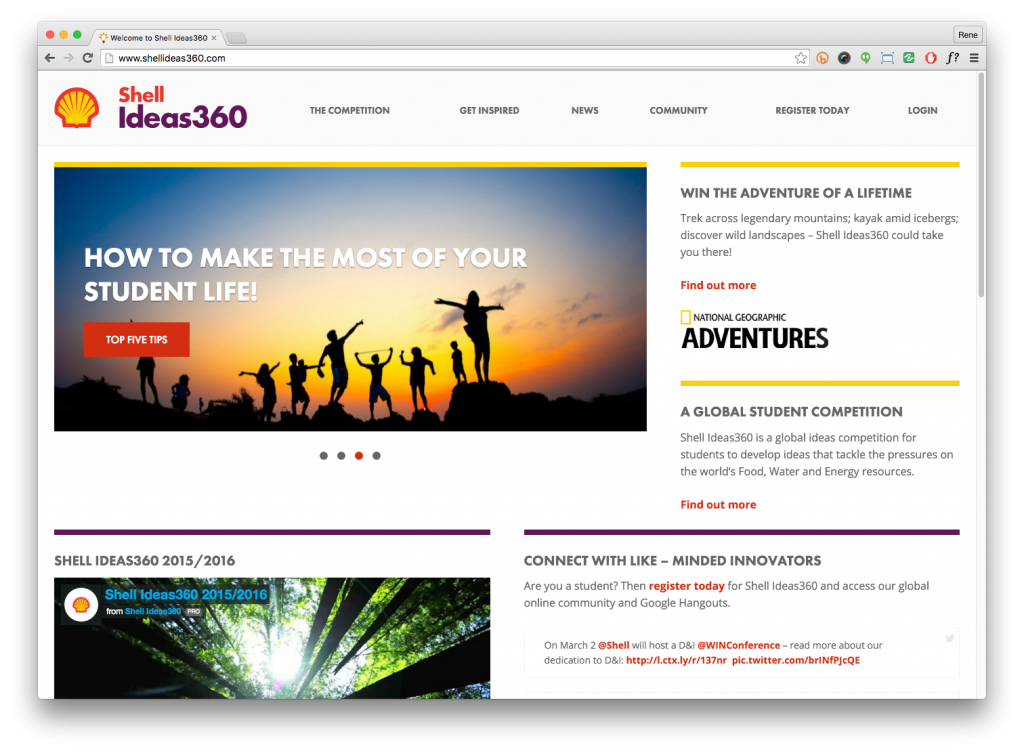 The benefits of Twine
Twine allows Shell to harness new talent and drive innovation by connecting teams that are based all over the world. Its intuitive interface appeals to the digitally native generation, providing one simple tool within which users can come together, regardless of geography.
It's these collaborations, forged through Twine, that have produced new and innovative ideas that will help form the future of Shell's innovation strategy.
Here's what Jennifer Gearheart-Tang, global innovation and research manager had to say about working with us: