Workshop Coffee: creating a responsive design e-commerce site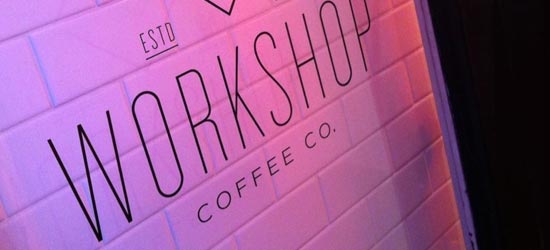 The brief
Workshop Coffee Co. are dedicated to sourcing, roasting and serving the most sustainably procured coffee that they can find. Already with two outlets based in East London, they wanted to expand their reach into the ever-growing online market. The new website needed to communicate brand values, increase online sales and keep customers up to date. We went about making these goals a reality.
The product
We designed a site that looked great, functioned on any device and sold lots of fantastic premium coffee.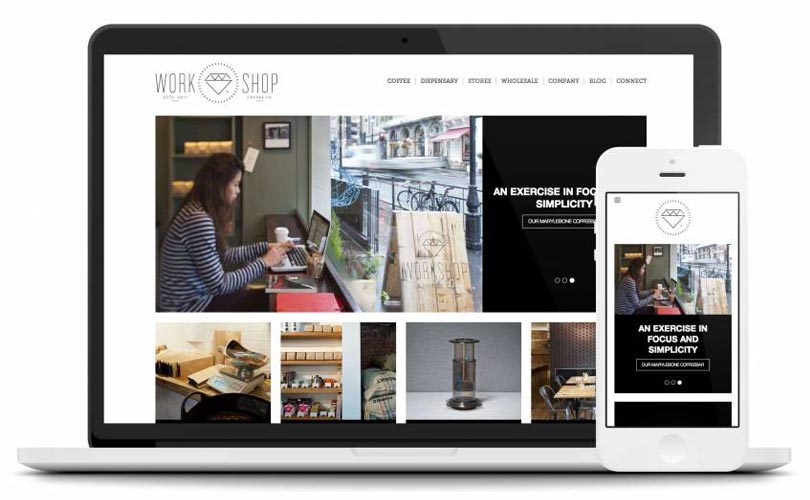 The new online store allowed users to buy coffee with as few barriers to purchase as possible and clean, easily navigable pages meant that products were easy to find. We also made sure that the 'add to cart' button was featured as early as possible in the user journey, allowing a customer to buy coffee buy coffee quickly and with only a few clicks.
With an increasing amount of shoppers turning to mobile devices, it was essential that the new site would look and function beautifully on any device, be it a smartphone, tablet or desktop. With this in mind, we designed the site using the principles of responsive web design, meaning it adapts seamlessly to the device that it is being viewed upon. We also included a fold out (off canvas) menu feature to increase functionality for mobile users.
Workshop Coffee needed to be able to update the new site quickly in order to keep customers up to date with their ever-changing list of available coffees. With this in mind we integrated our own content management system, Jellybean into the site and online store, allowing the news and products to be added, no hassle.