User research will be the most important part of your digital build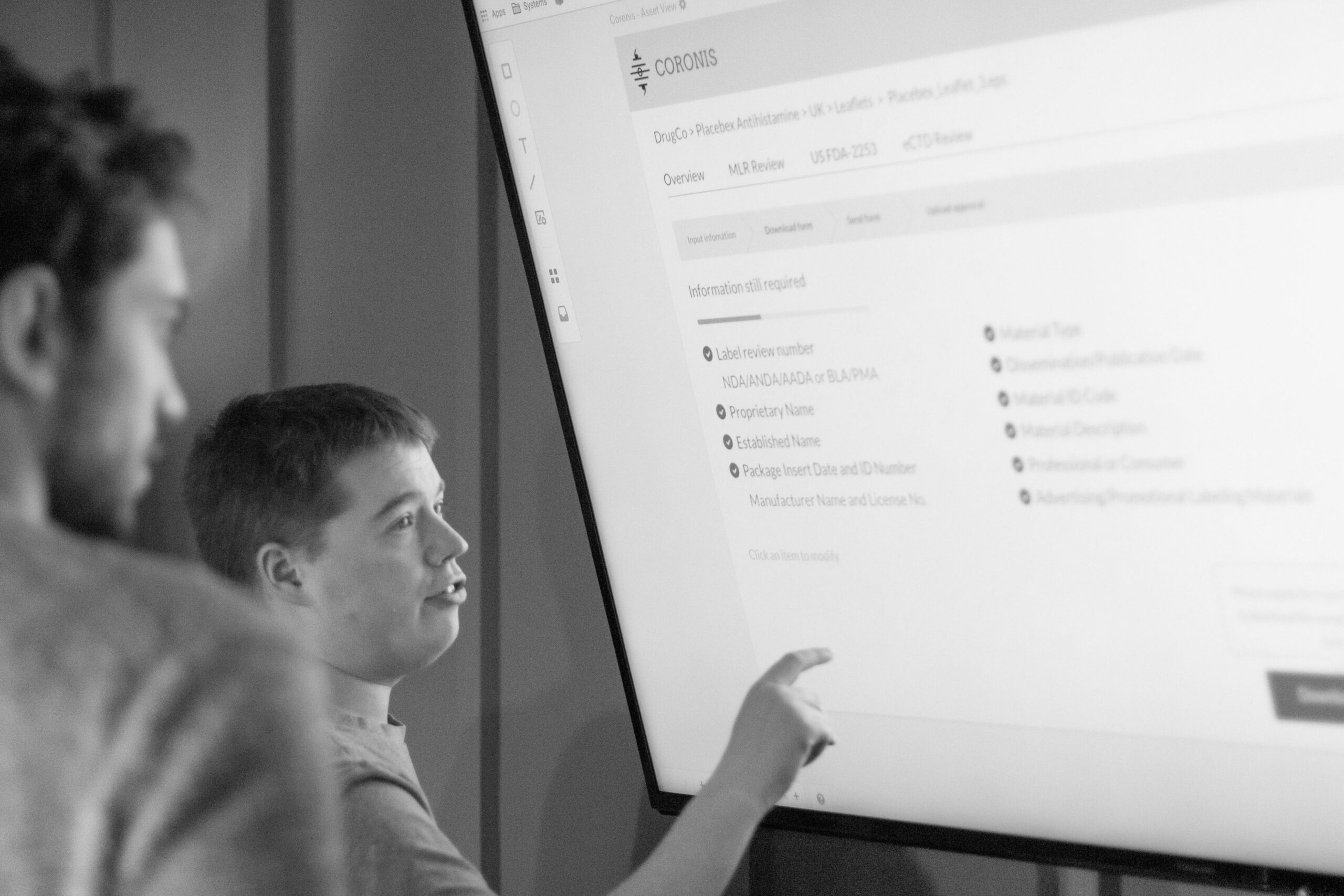 When we start working on a new project with a client, we often find they already have a strong idea of what the finished product should look like and what it should achieve. This is great – having an outcome in mind for a product can help set a direction and get things off the ground in the early stages. However, having an instinct about how things should look or work does not mean it's sensible to bypass the user research and discovery phase.
You can't cut corners. A cardinal rule of digital projects is never to build on assumptions. A successful website or app has to be ruthlessly focused on customer experience, and this is simply not possible without having a thorough understanding of your audience and their needs. Without that understanding, your project has a chance of falling flat.
As an agency, we always insist on performing user research and completing a discovery and analysis phase for every project we do. Carrying out user research produces better outcomes, and lays the foundations for further user involvement throughout the project. At one end, the data you get from user research acts as an insurance policy to validate your assumptions and output, and at the other, it's the guide to craft your design and refine your build to lift the experience of your site or app.
In this post, we're going to explore what user research is, and take a deeper dive into the reasons why it's actually the most important part of your build.
What is user research?
User research is the collective name for the kind of research activities you undertake to understand your users and their needs, pain points, behaviours, attitudes, motivations and more. It's a well-established field with a mature body of practices and a passionate professional community of user research and user experience experts. If you're new to carrying out user research, there's a lot out there to Google.
There are a variety of different techniques, methods and data inputs involved, including analysing site metrics and analytics, gathering feedback, running surveys, examining demographics and trend data, conducting interviews and workshops, running focus groups, having discussions in customer communities, performing observation, driving usability testing and more.
From this data input, there can then be analytical activities and related outputs such as:
User journey mapping to articulate the touchpoints and journeys your customers have with your site or app
Personas to help you articulate the characteristics of your customer segments
Feedback sessions on prototypes to refine your designs.
Why is user research so critical?
User research is critical for a number of reasons.
1. Customer experience is everything
Having a good customer experience that stands out from your competitors is easier said than done. There are an overwhelming number of websites and apps out there, many of which are well-designed. Customers are now highly sophisticated when it comes to browsing and interacting with digital environments and have high expectations, so everything you design and build has to place the user at the centre.
Taking a data-driven approach is the only reliable way to do this; if you build without data, it's very likely that your site or app won't be as good as somebody else's. Customer expectations can evolve quickly, so you need robust, reliable and up-to-date research to create an outstanding customer experience.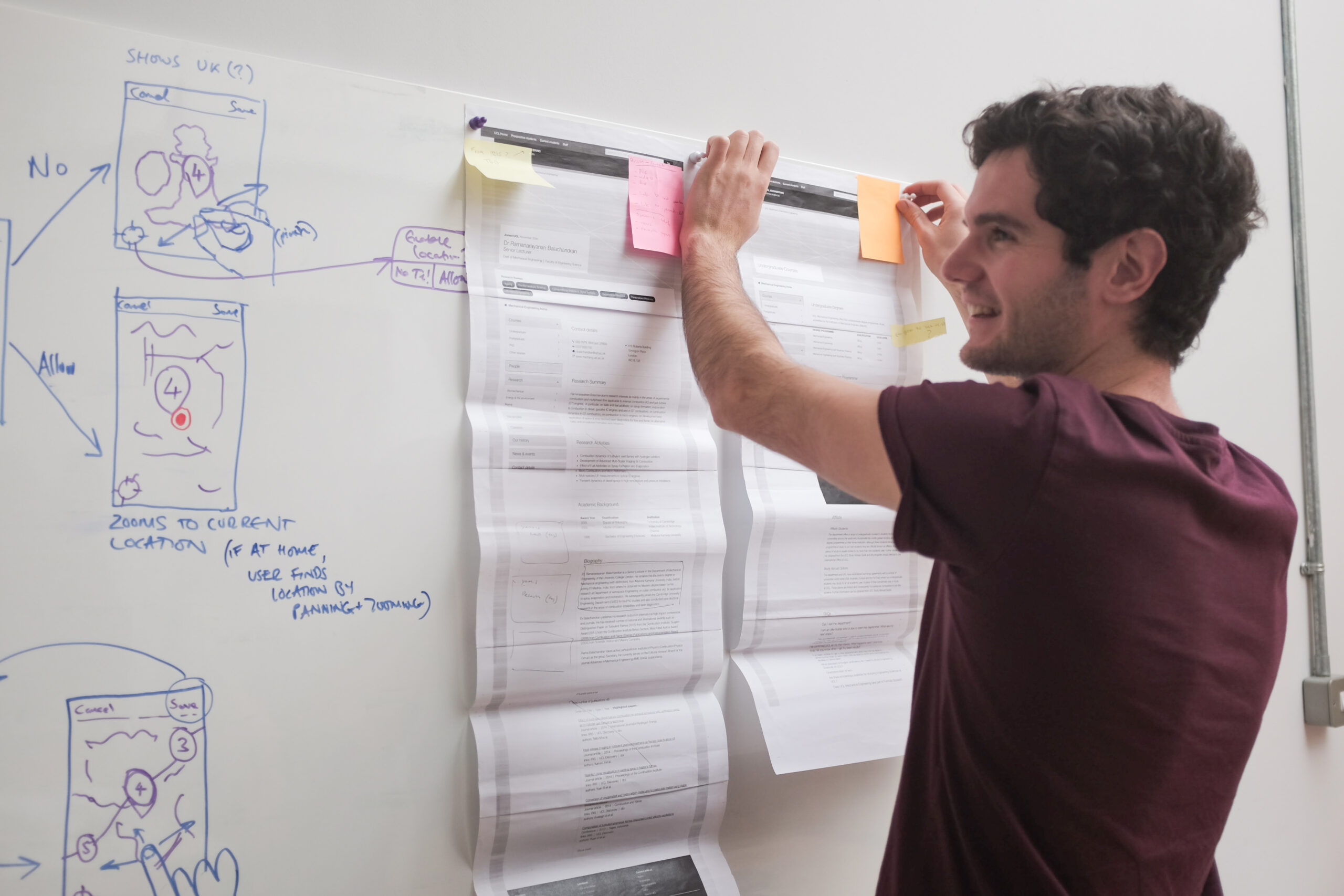 2. The devil is in the detail
With site and app design, the devil really is in the detail. A relatively small element of your design can make all the difference, either having a positive or negative influence. Here, the decisions you make need to be grounded in data about your users, especially when you are targeting your app and site to the very specific needs of different customer segments.
Data will help define your original design, as well as continue to iterate your design as you gather feedback throughout the project. We'd like to think that we're very experienced in being able to figure out what makes customers tick, but there are always surprises about what customers need and prefer which can only be revealed through initial research and ongoing feedback.
3. User research data can help you manage difficult stakeholders
Every digital project has stakeholders who need to approve your project. Sometimes these are specified and close to the project, but there are others who may need to approve it just because they are influential. If your CEO dislikes your app, you might have to make changes. Stakeholders can sometimes have strong views that do not align with the rest of the project team, potentially influencing your design and even derailing a project. Having data based on user research can make sure everybody understands why a solution is being designed in the way it is and can stop your project from being negatively impacted by divergent opinions that are based on assumptions rather than robust data.
4. You may need to make the business case
When user research is carried out, the final shape or even budget of the digital project may not be completely confirmed. Sometimes, your user research will produce data that supports a final business case to give your project – or elements of it – the go-head and unlock any necessary investment needed. Data might also be used to justify additional spending required during a project, as well as validate budget decisions further down the line.
5. It underpins the project from scoping to launch and beyond
The insights and data gained from user research will be constant reference points all the way through your digital project; they fundamentally underpin success. For example, the user research we undertake during a discovery period will define and refine the user stories, scope the project, define what it wants to achieve, add the necessary details around the development brief, form the critical input for the design, establish or validate some of the KPIs, give context to further user feedback, establish priority areas and more. It can even provide valuable input into how to design the launch campaign for your project output.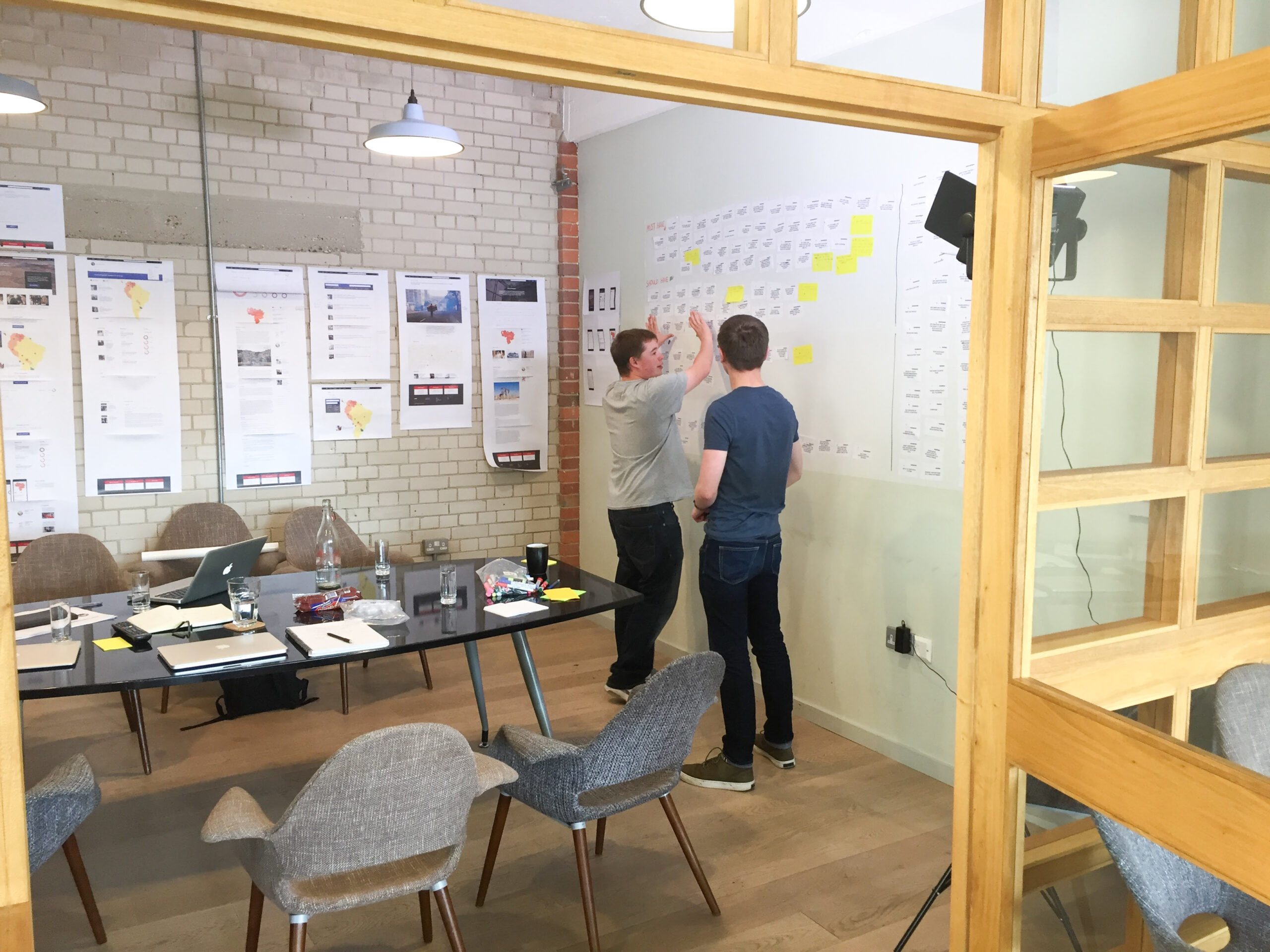 6. It creates ideas and lights the creative spark
User research can light the creative spark in a project and stimulate great ideas. In particular, specific comments from users that highlight a particular frustration or pain point, or a reaction to a design element that doesn't quite come up to scratch can put minds into overdrive when thinking of ways to delight and surprise users.
7. User research is the foundation of improvement
Continuous improvement is an excellent way to make digital products more effective and successful, shaped by feedback and real-world usage. A critical element of continuous improvement is having the right KPIs to track success. For some of these KPIs, the data that has come out of user research provides the baseline measurements from which you can track success, for example, comparing the impact of your new solution to what was there before. The user research will also help define the specific KPIs to track around the project outcomes identified during the discovery phase of your project.
8. Knowledge is power, empathy is everything
User research is not a one-off exercise. Having data that helps you understand your customers and their relative needs and behaviours means you can start to build up a more complete picture of your users, acquiring valuable knowledge and ultimately helping to build better customer experiences. When your design and development team takes part in or has access to user research, they are able to better understand and empathise with your customers, thus increasing their ability to create better outcomes and giving them the user-focused mindset that will give your site or app a competitive advantage over your rivals.
Driving the value and detail in your digital build
Always spend time carrying out user research. We think it's the most important part of your build, aligning stakeholders, defining the detail around your project, ensuring value by focusing on users and providing a data-driven foundation for future improvements.