Browser visited JAM 2017, here's what we learnt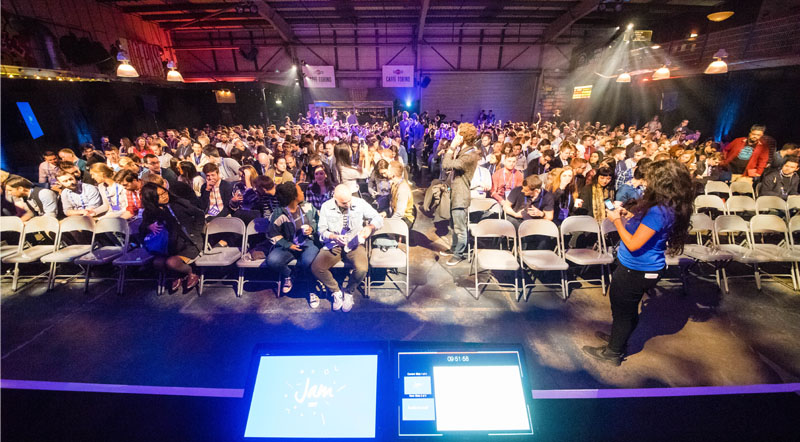 The Browser team headed to JAM 2017, self-described as a place where 'we could share stories behind great products and discover how great teams make things happen behind the scenes', with a host of speakers from all walks of industry and excellent refreshments (mainly the coffee and craft gin). As experiences go JAM 2017 was definitely not one to be missed. With so much to learn and practices to ponder on, we've taken it upon ourselves to summarise the highlights.
Customer Research for rapid making – Made by Many
Fiona McLaren, Senior product manager of Made by Many talked JAM 2017 attendees through the research phase of their transformation of Finnair's booking system. We were really impressed by their refreshingly simple approach to discovery.
Key takeaways:
Rich qualitative data was collected from talking to a range of Finnair customers
Forget personas – use real user profiles with real quotes
Invest heavily in a comprehensive discovery phase

Building the 'What's On' page for V&A
In a project to revamp the 'What's on' page for the V&A website, many lessons were learned, figuring out how to hook up Magento, booking engines and new CMS. However, one key lesson was how much big traditional organisations differ in operation.
Key takeaways:
Big organisations are disconnected and awful at sharing information
A strong 'Dont F*** it up culture' (a golden unspoken rule)/ a very strong risk aversion culture within the organisation.
You need someone in all areas of the business if you are to get anywhere in an organisation like the V&A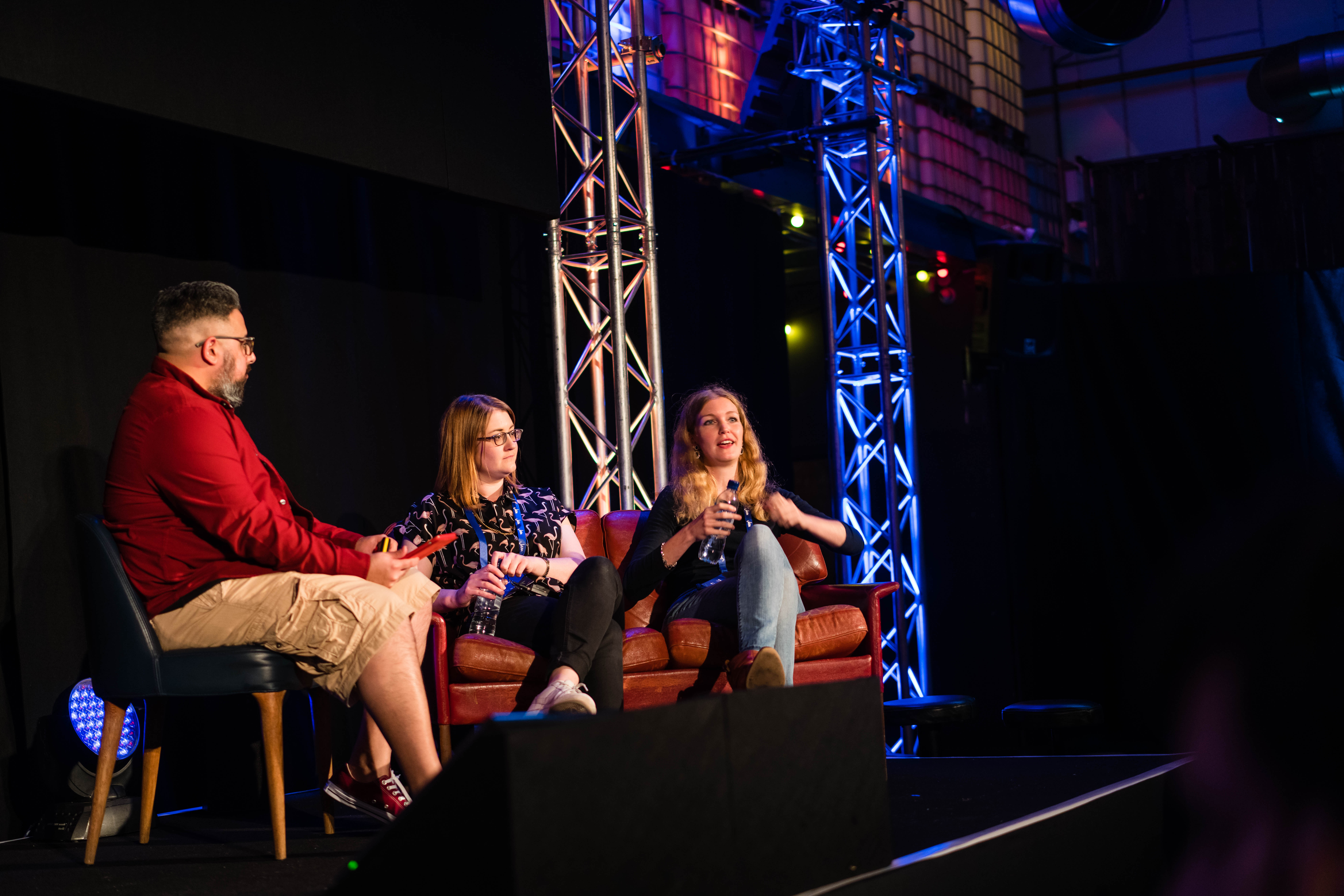 MVP B2B SaaS WTF? – Peakon
Peakon walked us through the way they turned a simple employee survey into a SaaS platform.
Key takeaways:
Developing an MVP starting with basic service using Powerpoint
The challenge of iterating and experimenting while at the same time selling to risk-averse customers
Treat your customers as partners in a collaborative effort to create something great.

Avant-garde Product Development in the Age of Data – Memrise
Memrise talked to JAM 2017 about how they make learning fun by developing an app that learns how an individual likes to take in information, with the aim of making people fall in love with language. One key takeaway (apart from the jazzy outfit) was not to underestimate the power of fun in an app; dashboards, colours, apps, then encourage to add people and build content.
Just like that new high school teacher they were striking a balance between fun and effective learning.
Using videos of real people to inspire others to learn is hugely effective.
A strong culture of "ideas first, then let's work out how to serve the customer after".

How we built stuff nobody asked for – Intercom
Intercom, a platform that connects businesses directly to their customers, were faced with the same feature request coming from customers repeatedly, developing a simple fix to a simple issue wasn't the be all and end all of that problem. Taking a simple feature request as an opportunity to solve a customer problem pragmatically with a new feature.
Results:
Users were able to give good and bad reviews on their support experience.
Support agents are now able to see good reviews on their screen to boost morale in times of discouragement
"We needed to find a balance between starting small but keep thinking big to maintain being pragmatic yet visionary"
Fueling innovation at Strava – Strava
Strava's internal 'hackathon' coincidently named Jams, is a three-day event for the Strava team to rapidly create new products, experiences and out-there ideas. Beginning as a single day of providing a demo of a feature quickly evolved into a three-day innovation event for the whole organisation. Although it wasn't easy accommodating ongoing projects and schedules in order to get the most out of the three-day event, the positive effect the event had on culture and innovation was definitely worth the effort.
Key points:
Don't force your team to participate; encourage them to sign up
Cross-contamination – team up marketing guys with tech nerds
Hold a universal vote on what works and open discussion on the projects presented.
Jams allow us to think about product design without the constraints and parameters of a formal project brief
Users don't want features, they want better content – Hopper
What happens when users put in a request for a particular feature, you build it and then it's not used? Just as Henry Ford stated, customers aren't always right, sometimes they just don't know what they want. After Hopper incorporated a filter because it was requested by many customers, they found it wasn't used! They learnt that users didn't want a feature built but a problem solved.
Hopper dropped the filter button, replaced with phased buttons that automatically apply filters, using descriptions and re-framing the problem/solution.
A great example of functional UX suitable for the customer.
Some final thoughts from our esteemed attendee
"The strongest point I took away from JAM 2017? Approaching personal development can be an awkward subject to breach, no one likes forced fun or management-led team building. Melissa Sweet's presentation provided a fantastic insight into how her organisation's approach to personal development transitioned from independently led 'hack days', to multi-skilled, multi-role 'team events' that gave staff the option team up and knowledge share at their own pace. This inclusive approach to personal development resonated well, it's certainly something we will see more of here at Browser in 2018." – René Morency, Design Director of Browser