Xyntéo, a global presence for a global business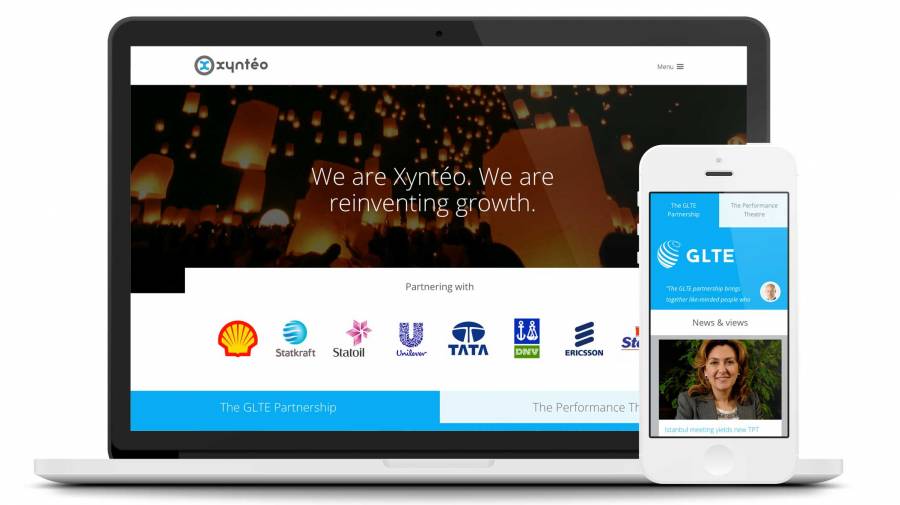 Xyntéo is an advisory firm helping global blue chip businesses achieve low-carbon growth. They were in need of a new website that would communicate their corporate mission and help them win new business.
The aims of the project were to replace Xyntéo's old site and be a better marketing tool, to make Xyntéo the go-to site for those interested in low carbon business, and to communicate Xyntéo's key messaging.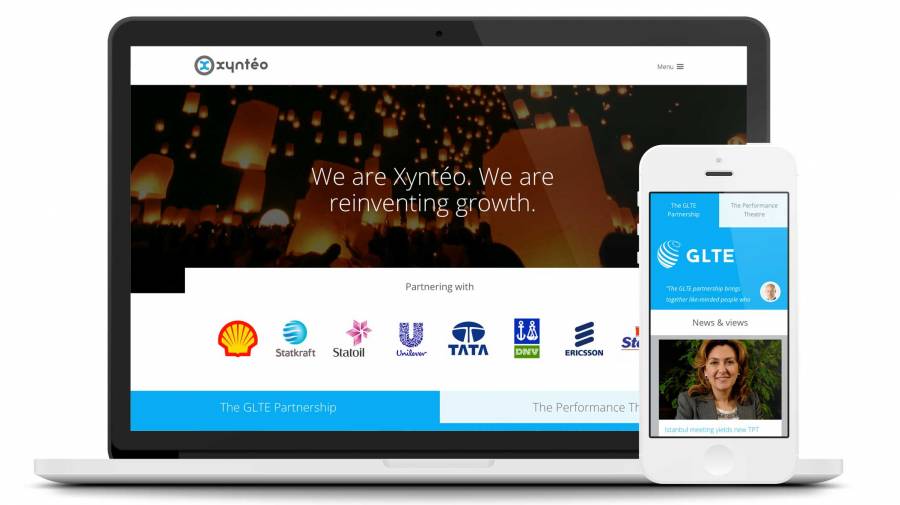 We focused our efforts on considering what content should be featured on the site. Using data taken from Xyntéo's old website we ensured that everything featured on the new site added value.
This streamlined content approach also means that users are able to find the information that they want quickly and easily since there is less of it. We made sure that people spent their time reading about Xyntéo's projects and engaging with the brand. The content restructure also meant that admins could focus their content better, saving them time and Xyntéo money. Visually, the result is a clean, striking look that captures users' attention instantly.
With the focus on content accessibility in mind, we also made sure that the website was designed from the ground up as a responsive website, meaning content was accessible whatever device it was being viewed from. This responsive approach also gives Xyntéo's salespeople the option of showing off the website material on a tablet, laptop or whatever device is best for the job.

For this project, we avoided using a full header menu and opted for off-canvas navigation, even on large screen sizes (accessed through the 'hamburger icon' as we like to call it). Having the menu hidden like this allowed us to produce a design that was uncluttered and a menu that was simple to use, with no need to trawl through a string of submenus. The result was that all the content on the site could be accessed in just a few clicks.
Our content management system, Jellybean, runs behind the scenes. The multi-device preview mode means that admins can edit website copy and upload content with the chance to see what it will look like on any device, be it a smartphone, tablet or desktop, before they publish. It's CMS with responsive web design at its heart.