Blog
We continue to supply the UK Government Digital Services (GDS)
We have been supplying the UK Government digital services and consultancy for just over five years.
Back in 2013 only 180 businesses were successful in winning a place on the GDS framework, we were one of just 5 agencies that were approved to provide a full service for all seven capabilities. Five years on and with almost 3000 suppliers now available, we continue to supply the UK Gov with digital services and consultancy.
Since the framework was introduced we've had the pleasure of working with Gov teams across the UK, providing workshops, user testing, design, development and technical consultancy services – as a result we have helped produce web products for Department of Energy and Climate Change, the Foreign and Commonwealth Office and UKTI amongst others, some of which can be viewed below. We can't disclose the fine details, but needless to say we're looking forward to our continuing involvement with the Government's 'digital by default' scheme to continue planning designing and building web products in a fully agile environment.
*Application interface design and build for the UKTI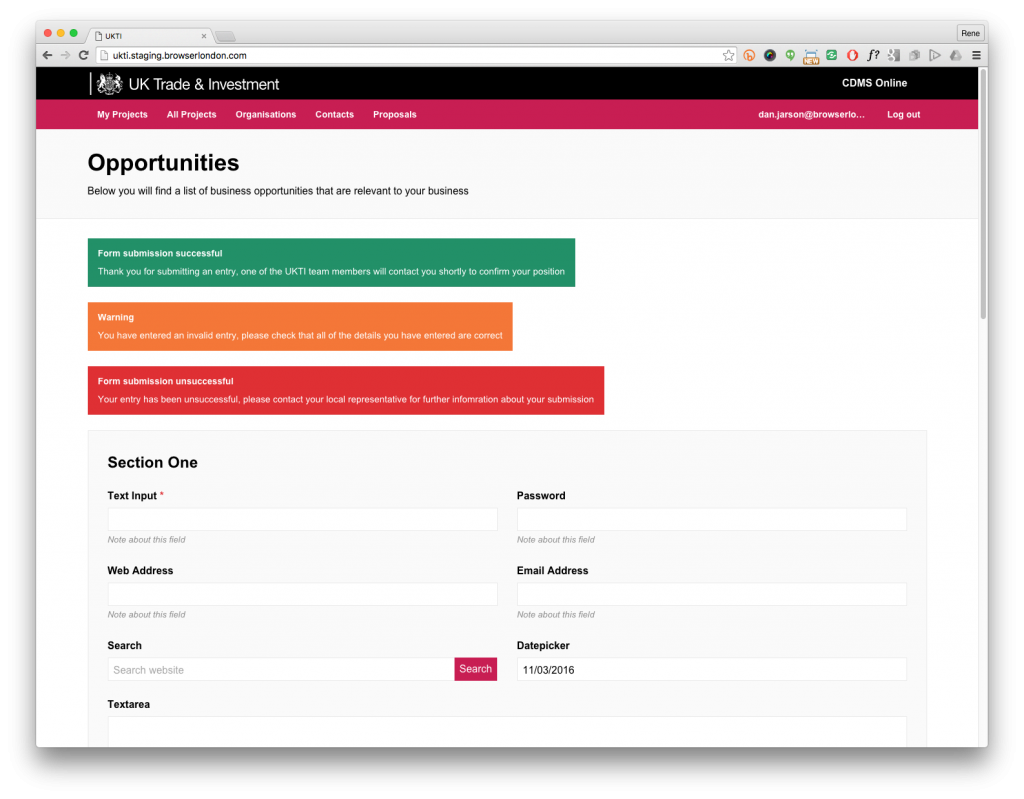 *Interface design and build for the Foreign and Commonwealth Office