How we helped create a design system for a global university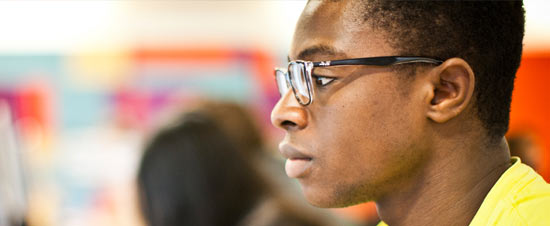 In the era of Skyscanner, Airbnb and Uber, searching and booking a round trip from London to New York takes less than five minutes, so why should finding and applying for a university course be any different?
The new generation of user (or Generation Z as they've been coined) have come to expect this simplicity as a given, and it's vital that organisations dealing with them can meet this.
UCL currently ranks as one of the world's top five universities and with that honour comes an expectation; an expectation that searching and applying for a course should be a simple and intuitive experience – and that's where we fit in.
The recently launched undergraduate prospectus website is the culmination of almost two years of hard work to fulfil UCL's vision of a consistent, user-centric design system with scalability at its core.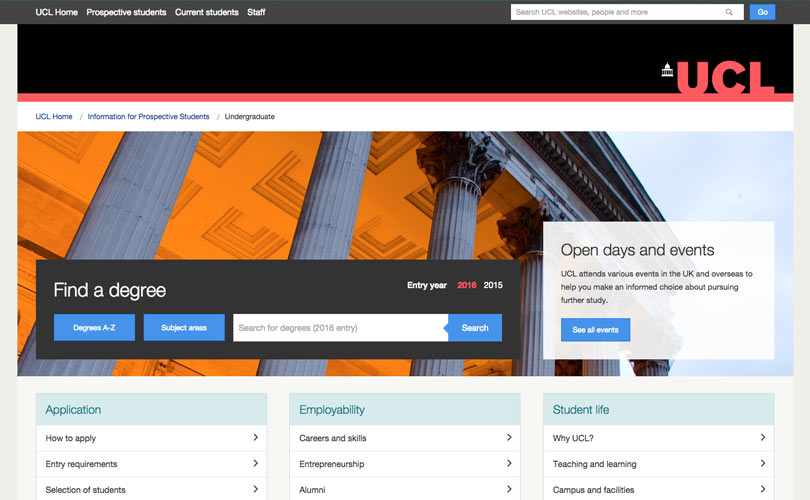 So where did it start
UCL had begun composing a style guide called Indigo as far back as 2013, a point when style guides we're starting to become standard practice within the web community. The focus was on creating one unilateral design system (framework) that could be used across the 800+ UCL websites.  The aims of the project were to bring consistency across the organisation, improve the user experience and maintain their position as a market leader in further education.
How did we do it
Since working with UCL we have been able to re-architect and grow the design system organically through the production of four large projects in which teams and users worked together in daily sprints; debating, designing and building with the design system firmly in the front of mind.
In the following three part series we will focus on the key areas of how we helped make this project a success by discussing our tips on organisation, design and technical development.
So if you're thinking of running a similar project and improving the way your users engage with your organisation, you can start right now by reading Part One: Organising a large scale web project – five essentials.