Agile design, almost three years on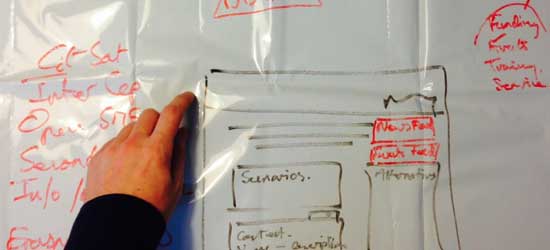 It's now been almost three years since we moved to Agile, and 28 months since I wrote my last post on the subject – 'First taste of agile design'. Since then we've seen many refinements to our Agile design process.
We've developed our understanding and application of the pattern library and continued to educate clients on the efficiency, scalability and cost-saving implications it has.
Moving projects to screen as soon as possible still remains at the forefront of our process. We've also developed our approach to the Discovery phase and introduced more frequent and upfront meetings. Here's a handful of the changes that have had the most impact:
Building a bigger 'data-driven' team
We run various types of workshops as part of our Discovery phase, these help us to formalise personas, prioritise workflow and ensure we get the information we need.
Along with the quantitative research data, we collect we also facilitate user workshops, one commonly used task within the workshop sees stakeholders interview users (a form of qualitative research data) – stakeholders record user feedback to questions on user experience & usability, they are then tasked with communicating it back to us in under 50 words (or one side of a post-it note). This type of task helps ensure stakeholders listen, digest, interpret and most importantly understand the user requirements themselves – alleviating any confusion between the user, stakeholder and us the producer.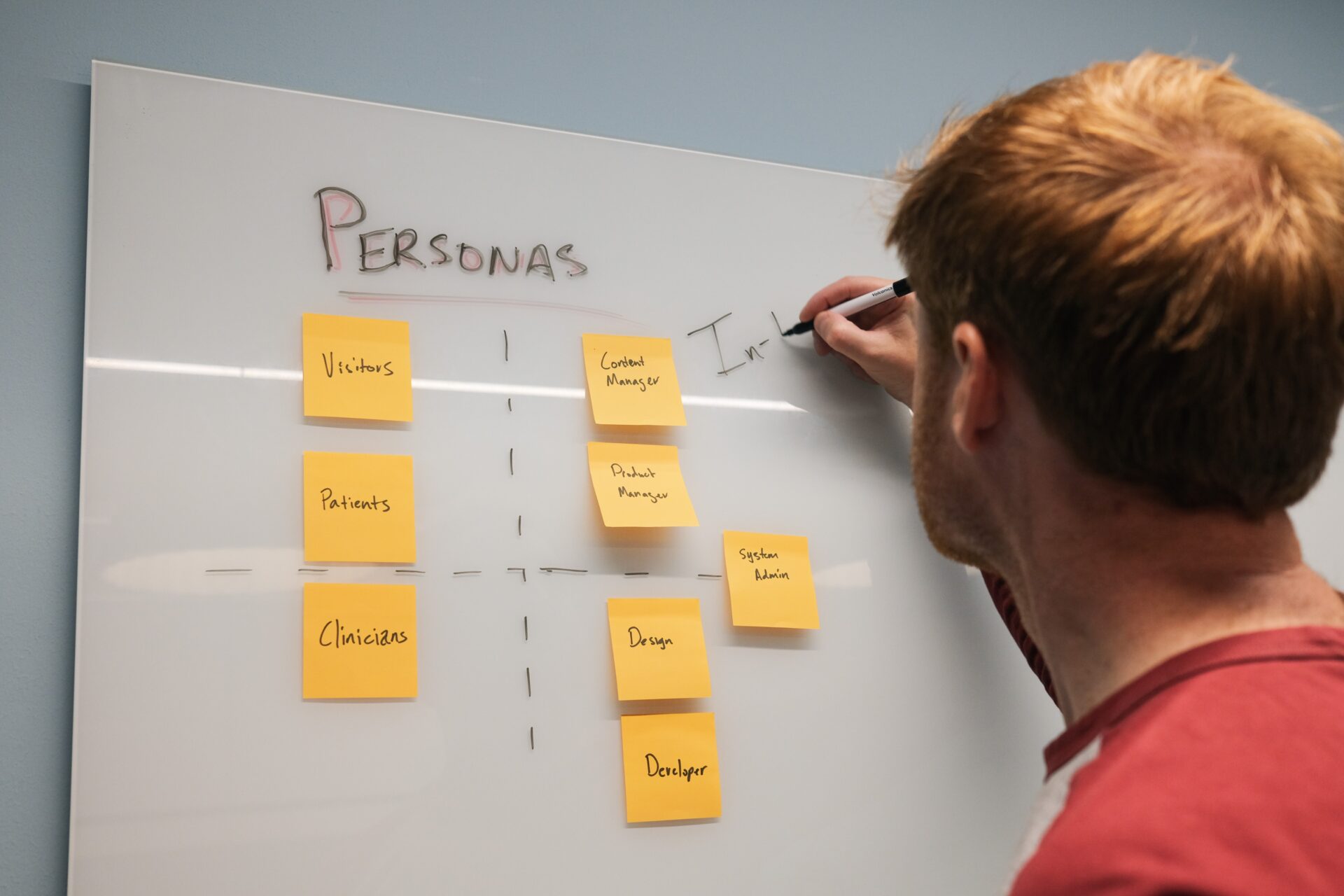 Identifying what type of workshop is required and when
We've produced a range of applications and websites over the past 28 months, the one commonality we've recognised is that no application or website is ever the same – so different processes have to be applied to each specific case. Over the years our experience has helped us identify particular markers that highlight what's required and when, having the experience to be able to identify these markers early on means we can tailor the process and format of our workshops to ensure everyone gets the most out of it.
The Agile process checklist
Our checklist has proved to be a big hit with clients – it makes understanding the Agile design process easy whilst also ensuring everyone knows where we are within the project lifecycle.
Our simple list can be tailored to suit any project with markers for each strategic point in the project lifecycle. As with most of our documentation, it's a google doc which means sharing it between multiple parties is simple.
"This is the first time that we have worked with an agency that uses the Agile 'sprint' technique… It has resulted in a fast paced process where everyone remains focussed and engaged and the end design feels very much like the result of a concerted effort from all parties."

Solima Khatun, Global Innovations and Research Head, Royal Dutch Shell
Rapid prototyping & minimising waste
It's pretty commonplace now to hear designers and developers using bootstrap as a framework to rapidly prototype. This Lean Agile approach means that within a matter of weeks, simple HTML CSS wireframes can be transformed into a fully functional product.
For clients who haven't worked in this way before it can be a little daunting, however they quickly come to realise the benefits; potential problems are detected quicker, differences in opinion are resolved quicker. This quick-fire turnaround allows clients to start testing a functional prototype on screen, on tablet and on mobile within days not weeks – it gets everyone in the web mindset very quickly.