A Night of TDD and Full Stack BDD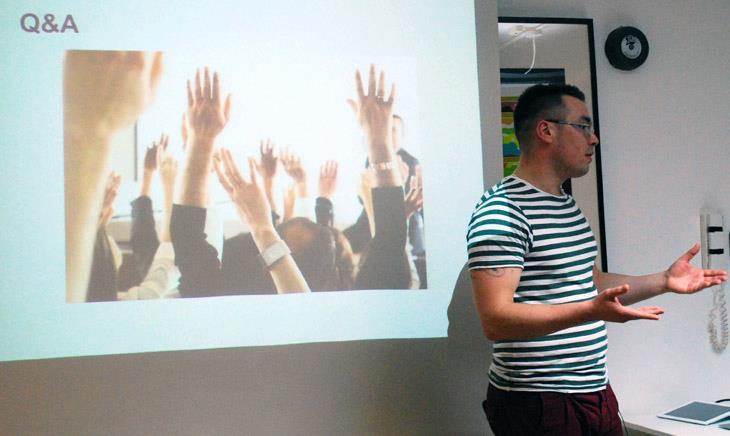 Last week saw the latest set of talks held in our office The Green Room. Shared with two other tech companies, The Green Room holds a 'Third Thursday' event every month and for March we ran a decidedly tech-heavy event covering Test Driven Development and the lesser know Behaviour Driven Development.
For those who missed it, no fear. We've recorded all of the action – just take a look below.
In the first talk, Lukasz Kujawa, Lead Dev at eCommerce platform Gloople, explains the fundamentals of TDD and how the adoption of a rigorous TDD policy can benefit businesses. You can also find his slides here.
Next saw UVD's Rob Squires and Ryan Hyslop talk through their adoption of BDD from the back-end (with the likes of Behat and phpspec) through to the front-end (with Mocha.js and Cucumber.js) and how they are aligning these processes to make all their development consistent. They also discuss how they are finding this approach suits an Agile process.
If we do say so ourselves, the evening was a hit. The presentations provided lots of talking points, a friendly atmosphere to pick the brains of some of The Green Room's tech team and perhaps most importantly a good excuse to relax with a few beers. Thanks to our fellow hosts, the speakers and of course our guests.