Transport Focus named Responsive Site of the Month by .net Magazine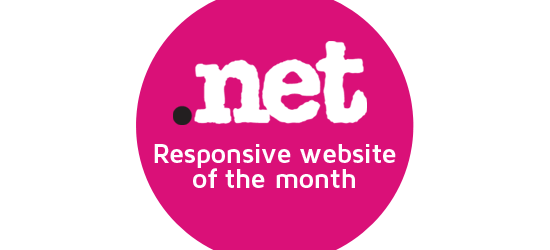 So, quite a lot of our attention of late has been centred around Transport Focus (previously named Passenger Focus), and with good reason. It was a radical redesign for the rail watchdog, incorporating a wealth of new functionality on both ends of the user spectrum. We revolutionised their complaints procedure, tied in their old CRM system, changed the way their content was archived and aggregated, but most noticeably we updated the site's aesthetic to provide a pleasurable user experience on mobile and desktop.
As a result, Transport Focus was one of our first forays into the wonderful world of responsive web design. Dave, Steve and the rest of the team worked some long hours to get the new flexible site up and working to schedule, launching the new site with as little downtime as possible.
With hard work comes rewards, so we were thrilled when Passenger Focus was recently featured in .net magazine's responsive website gallery, beating out competition from the O Music Awards & BBC TV to be named responsive site of the month.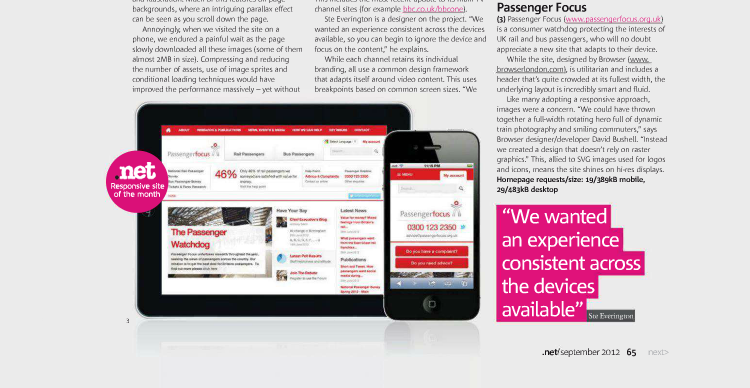 It was our choice of SVG (scalable vector graphics) and dynamic navigation implementations that most impressed, especially when viewing the new site on mobile and hi-res displays.
An abridged version of the article can be seen on .net's online blog Creative Bloq.