Converting online traffic into showroom traffic with Nissan and Top Gear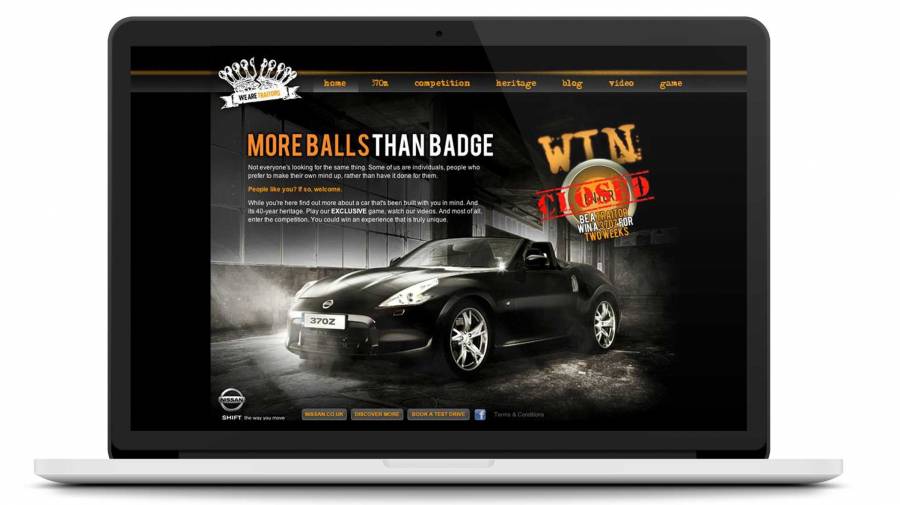 How do you convert online traffic into showroom traffic? Combine two of the biggest names on the road into one digital microsite, add a high profile competition, a good helping of petrol heads, mixed with a tiny pinch of online gaming and hey presto – a winning formula.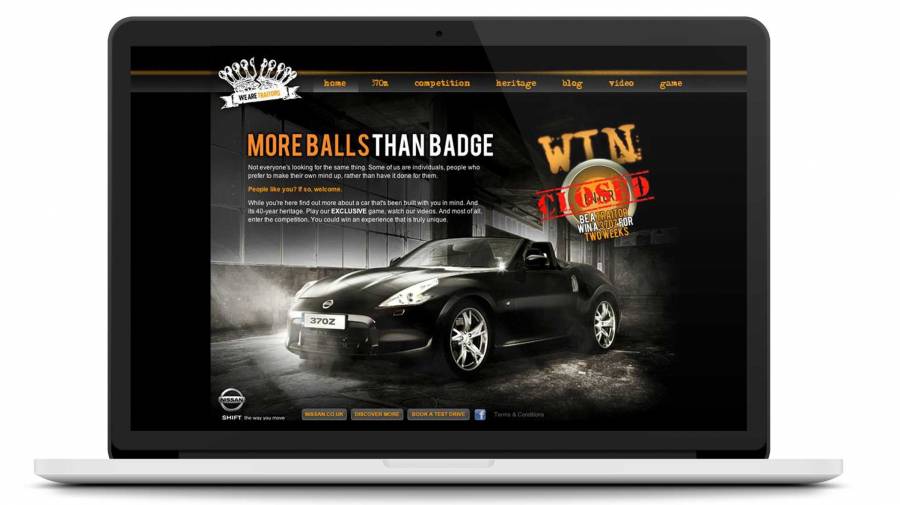 To promote the launch of the new 370z and the collaboration with Nissan, BBC Top Gear picked Browser to design and launch a media-rich microsite replete with content to engage visitors, leading to one of Browser's most engaging builds.
The site needed to build hype about the new competition, which gave participants the chance to win the car for two weeks and write for Top Gear. We created a blog space for the competition entrants to share their experiences; we managed video content for the site too, providing a space to organise the campaign's varied media.
We designed and built a fancy 'bloodline' graphic, detailing the heritage of Nissan's latest handiwork, enabling visitors to see exactly where the newest design had stemmed from. Perhaps the most engaging project in the campaign was an interactive game.
After engaging with the microsite's rich media, we provided easy and subtle calls to action for users to book a test drive at their local showroom. Over the 6 months life cycle the online campaign reported a 0.31% conversion rate of users booking a test-drive via the microsite.

For such a high profile campaign we needed to provide sturdy infrastructure and hosting hardy enough to support 12k unique visitors over a 6-hour launch period and 108,885 game plays in the first 4 weeks. The site notched up more than a quarter of a million visitors as well as hundreds of thousands of games played through the site, leading to hundreds of test drives. The only drawback is that we didn't get a free car.