Italian Design: Irrationality May be the Key to Success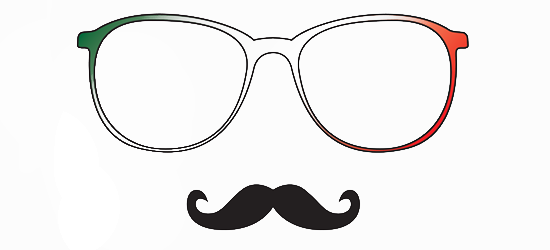 Italian designers are internationally recognised as trendsetters, and with comments so bold as: "It's quite simple, we are the best" (Luigi Caccia – designer for Alessi Officina), it's interesting to question why Italian design influence is so valued across the globe. This post aims to uncover some of the intrigue around Italian design and shed some light on its secrets of success.
In 2010 the Design Museum of London dedicated 5 days to an event called Made in Italy: The Influence of Italian Design, which included such prestigious Italian product designers as Antonio Citterio, Mario Bellini, Claudio Silvestrin and Fabio Novembre. Interestingly, all of these renowned artists graduated in architecture but they all gravitated towards product and graphic design, reason being that architecture in Italy is still a relatively closed field. In fact, only very few public projects are supported by the government and architects are often forced to acquiesce to budgetary constraints. Moreover, the Renaissance influence is still so dominant, stifling initiative and innovation in this field. In terms of education, a few years ago there weren't nearly as many communication and design vocational courses at universities as we have now, so at that time many of the designers approaching had to learn by doing.
So the question is: "If they didn't have a formal product design education, where does this great design come from?" The answer may lie in the landmark year 1933, when a team of progressive designers, printers and photographers started the magazine "Campo Grafico", and Studio Boggeri was founded in Milan by designer and photographer Antonio Boggeri as a bastion of international style. The studio employed many of the most influential Italian designers of the time including Marcello Nizzoli, who is renowned for his work for the office equipment manufacturer Olivetti, and Albe Steiner, best known for his projects for radical political groups. It also forged a close rapport with many of the Italian companies, which would pioneer the commercial use of modern graphic design during the mid-20th century, including the tyre maker Pirelli. Ensuring that their corporate logos, advertising and other visual manifestations of their businesses looked elegant, intelligent and contemporary was critical to their success.
Irrationality: The key to success?
With some history out of the way, we can move to the second point of our discussion: What's the key to success? James Irvine, the internationally renowned product designer, gave his perspective as to why Italian design is so appreciated, the reasons being twofold.
There are people or families behind the brand and not a public owner

A risk oriented approach
Most of the established company names have a person or family behind the brand, prime examples being: Camillo Olivetti, Giorgio Armani, Gaspare Campari, Pietro Barilla, Enzo Ferrari. All these men pioneered strong brands, they are personalities, decision makers and visionaries. The fact that these people are investing mainly their own money and time is galvanising, spurring them  to face new challenges, explore different opportunities and value a unique creative touch.
Conversely, public owned companies (for example American international groups) can be more influenced by shareholders, who ultimately support a profit motive and brandish great bargaining power. Subjecting design ideas to marketing and sales influences isn't necessarily bad practice, but when they begin to dampen creative inspiration in pursuit of profit, there can be complications. In PLCs, decisions are often heavily influenced by research, over-analysis and strong consideration for the bottom line which can potentially leave less room for creativity. The result of this decision making process is a range of flat products that hope to match client or customer expectations.
In most Italian limited companies there is a chief decision maker, who takes all responsibility if the products fail. From this kind of perspective many Italian icons invest big budgets and more resources on researching new trends into cutting edge designs. They are willing to gamble that one of their products will become a sensation, emerging from the status quo as an icon. Another influential factor for these companies is the strong emotional tie between the founder and the company. To see your company growing up is comparable to watching your child take its first steps – these brands are their founders' 'children' they shower them with affection and attention, pampering them in hopes that they will grow up one day  to be prime minister.
The conclusion seems to be quite simple. If on the one hand you follow a rational process to organise every single sprint and stage per project you can end up with a stale design; conversely a degree of irrationality and radicalism can be what's needed to stand out from the crowd. Passion and creativity direct our work every day and we're constantly exploring new ways of working and design styles.  I argue that sometimes it takes strong decision maker willing to push boundaries and leap into that 'dark hole of uncertainty' to provide truly inspired design.
What do you think? Is there a high risk-reward relationship in design? Or, should it be led by keen research and analysis?